Hardware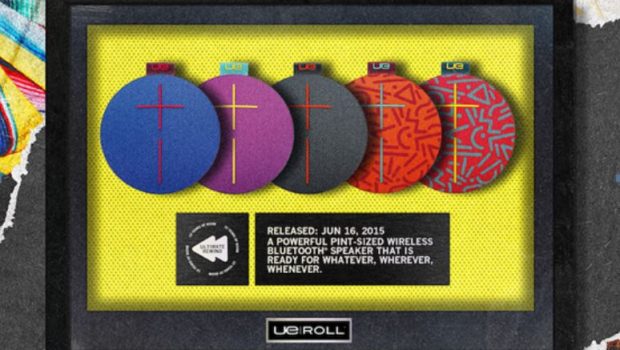 Published on August 8th, 2023 | by Adrian Gunning
A Decade of Sound: Ultimate Ears Launches 'Ultimate Rewind' Campaign to Celebrate 10 Years of BOOM!
Ultimate Ears, Australia's most beloved portable speakers, and the essential coming of age item, is turning 10! From powering the tunes of classics like 'Thrift Shop', to the modern trending TikTok beats, Ultimate Ears has been a constant companion for music lovers, delivering exceptional sound experiences for a decade.
In celebration of the brands milestone, Ultimate Ears is launching their 'Ultimate Rewind' campaign, acting as an homage to the brand's impact on Australian and New Zealand culture, and its trailblazing role in revolutionising portable music-listening.
"It has been a once-in-a-lifetime experience witnessing the growth and success of Ultimate Ears and the BOOM Bluetooth Speakers soar through the genuine love in the Australian market," says Damian Lepore, Cluster Head and Managing Director of Logitech ANZ. "The BOOM has firmly cemented its position as a cherished addition to Australian culture, becoming synonymous with social gatherings and outdoor enjoyment, enriching the lives of countless individuals seeking to savour music in any setting. Looking ahead, we eagerly anticipate the next 10 years with the Ultimate Ears BOOM, as we strive to remain an integral part of people's lives and continue enhancing their music experiences."
Whether you're still rocking an unbreakable UE ROLL, or have upgraded to something more suave like the HYPERBOOM, Ultimate Ears want to reconnect with their loyal fans who have been there since inception, as well as those who have recently joined the Ultimate Ears family.
As part of the Ultimate Rewind campaign, Ultimate Ears has teamed up with renowned Aussie artist, Mulga to create 10 custom-painted MEGABOOM 3 speakers, offering fans a chance to win this bespoke prize. Each hand-painted MEGABOOM is a unique work of art, adding a touch of creativity and individuality to the already exceptional sound experience provided by Ultimate Ears.
Don't miss out on this momentous occasion to celebrate Ultimate Ears' 10th birthday and join the Ultimate Rewind campaign to relish the memories, the music, and the innovation that have shaped the way Aussies listen and share good times with music.
For further information, visit here.