Events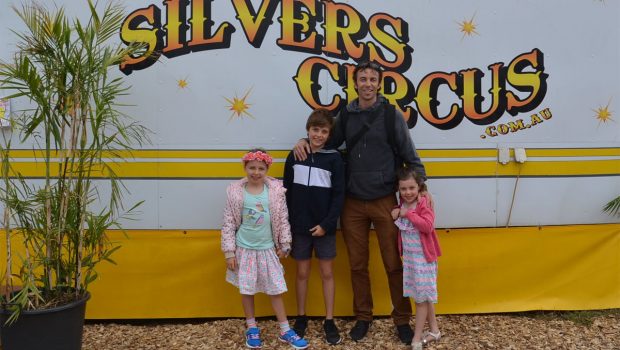 Published on April 12th, 2019 | by John Furness
A Dad's Review of Silvers Circus
Summary: Silver's Circus is highly recommend as an activity for the whole family!
The Circus has come to Geelong! One of Australia's oldest travelling shows, Silvers Circus arrived in Geelong earlier this month.  Founded in 1976 by Swiss born Anna and Anton Gasser, Silvers Circus boasts a team of international talent.
Myself and my 3 kids (4, 7 and 9 years old) were lucky enough to get tickets to the show.  This was our first ever circus experience and it definitely didn't disappoint.
Prior to entering the Big Top, we travelled through a Jurassic World of life-sized, jaw and tail moving dinosaurs.  The exhibition was loosely based around the Jurassic Park movies, with sound and visual effects that had all 3 of my kids (and sometimes myself) jumping, and paradoxically wanting to touch them at the same time to see if they were real.  Allow an extra 20-30minutes to walk through this exhibition which is sure to be a highlight for the kids.
The show:
To keep a 4 year old on the edge of her seat for 90 minutes was impressive.  Actually, all 4 of us were mesmerised from start to finish.  From feats of strength and flexibility to gravity defying acrobatics, these guys were seriously talented.  The sound and visual effects just added to the atmosphere.
Highlights:
Ethiopian born Yannis and his unicycle acts – from the tallest to the shortest unicycle you will ever see.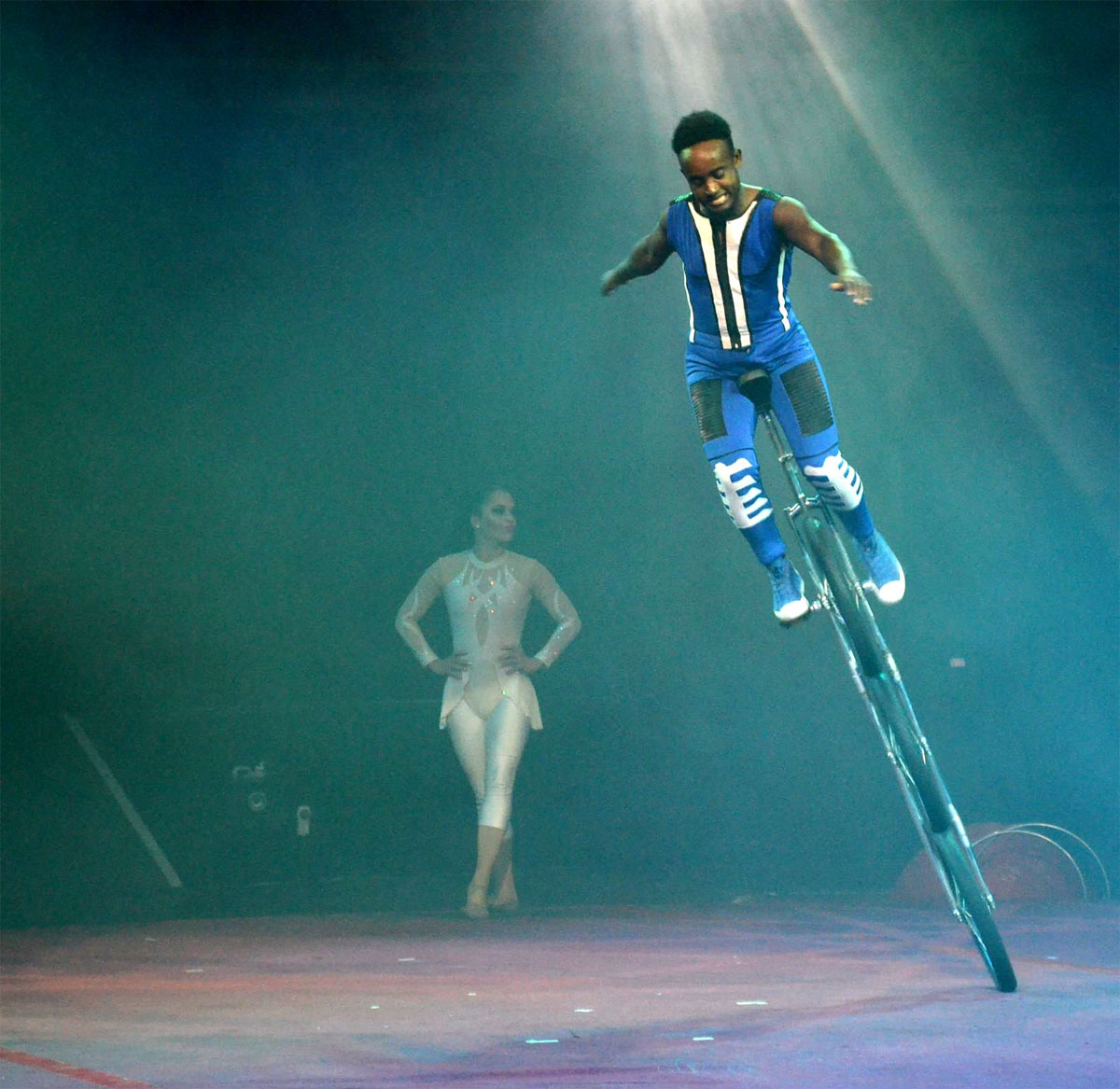 The award-winning foot juggling brothers Nahom and Leul.  These guys were incredible.  They don't juggle objects, they actually juggle each other!
The Wheel of Steel.  Dominick Gasser and Merwin Garcia had us on the edge of our seats as they ran, jumped, flipped and skipped through a revolving apparatus that had them defying the boundaries of gravity itself.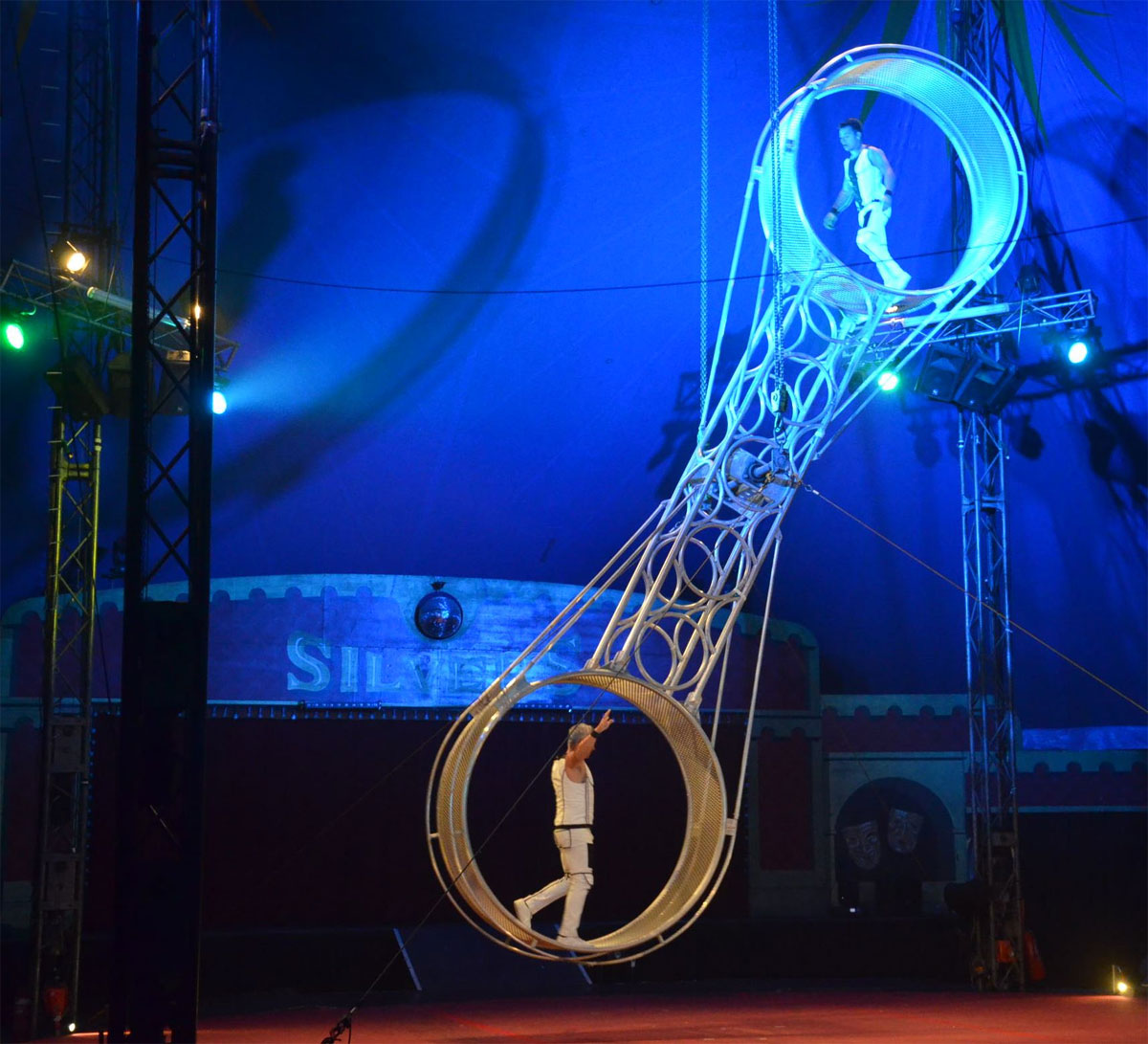 The Globe of Death.  Motorcyclists riding at insane speeds in a confined space that I would have thought impossible had I not seen it.  My 7 year old daughter watched through hands covering her eyes.  This one was a real nail biter.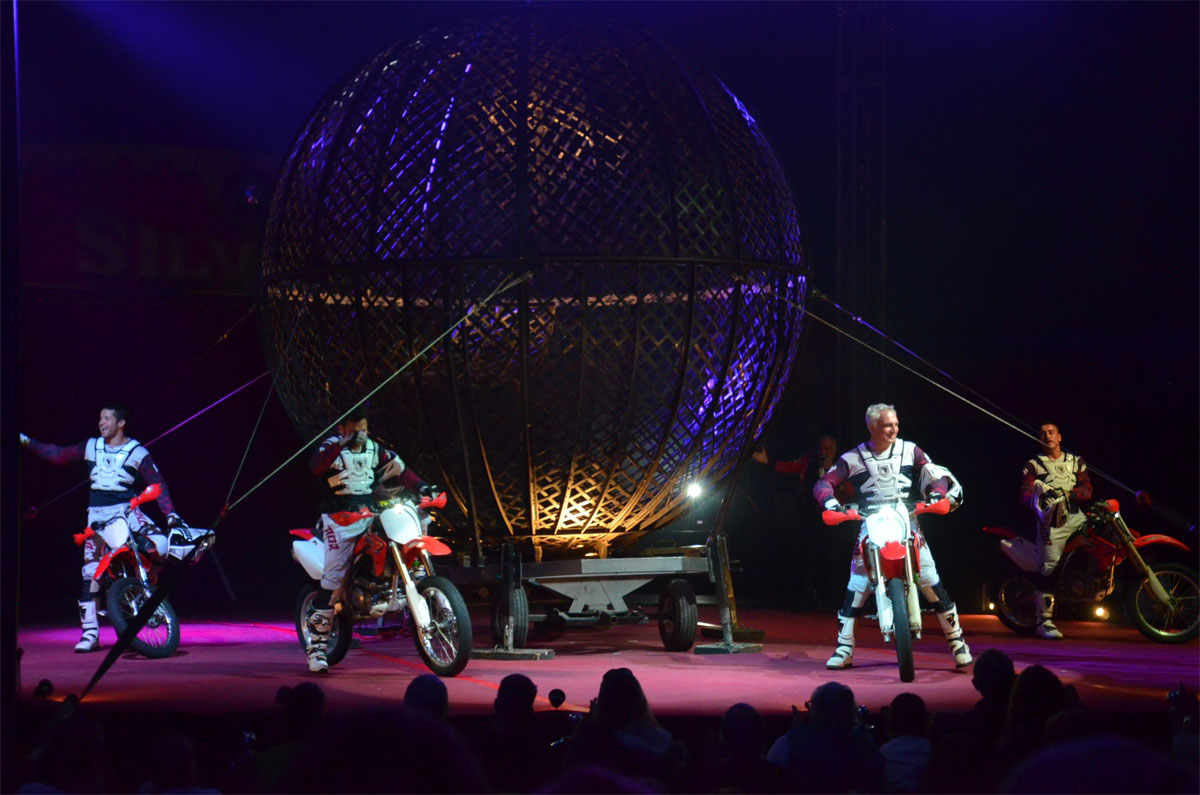 Session times:
Silvers Circus generally offers two shows each day – an 11am and 730pm sitting.  Each show is approximately 90 minutes long with an intermission part way through.  The intermission felt necessary and well-timed considering the attention span of the younger audience, and the need for food and toilet breaks.  My only criticism would be the limited food options available and the lack of eftpos at food vans.
Cost:
I thought tickets were fairly expensive at $40-50 for an adult, $25-40 for a child (depending on where you sat)
Is it worth it?  In a word: definitely!! I would highly recommend this as an activity for the whole family and will go again if I have the chance.