Blu-ray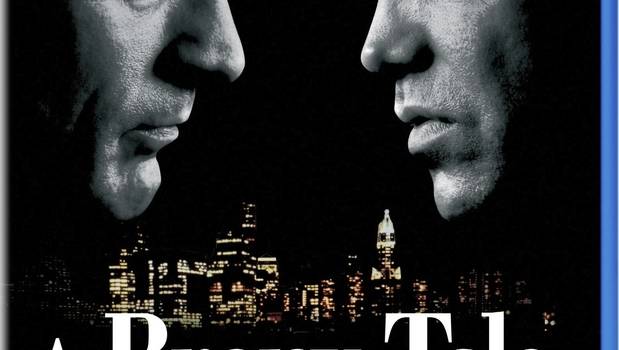 Published on March 27th, 2018 | by Chris O'Connor
A Bronx Tale Blu-ray Review
Summary: The Bronx of A Bronx Tale doesn't just show us the people in it's neighbourhood but also a glimpse into the global neighbourhood.
A Bronx Tale is one of those films that has been on my "to see" list for quite some time. I was under the impression it was another "gangster" film in the style of Goodfellas, Casino and the like and while it does have elements of that… it is in fact far more than a simple Mob film. Based on Chazz Palminteri's autobiographical one man show about a young New Yorker's coming of age torn between the lure of organised crime with it's wealth and "glamour" and the respectable hard working life of his father.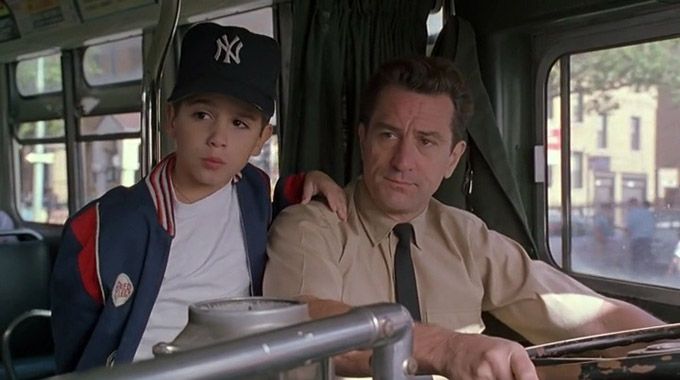 I did feel the opening monologue was a little flat in delivery but once the movie really starts it draws you with it's depiction of a simple street that houses it's own microcosm of the world at large. Calogero Anello is just one of many kids in the neighbourhood, but Calogero sees everything that's going on and he's fixated by the local "wiseguy" Sonny (a man with five fingers but only ever speaks with three). His world is turned on it's head when he witness Sonny commit a murder and shortly finds the police asking him about what he saw. With his father by his side, Calogero is shown a line up and one by one is asked, who fire the gun. Having been taught that the worst thing to be in the world is a "rat" Calogero gives the police nothing and in so doing wins the favour of Sonny and sets his life on a new path.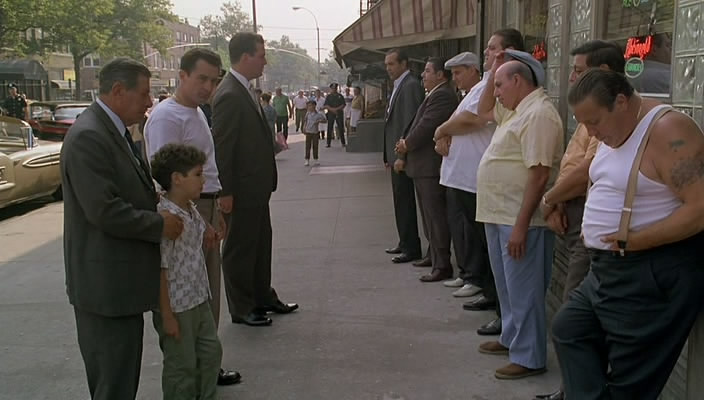 De Niro does a fantastic job of playing Sonny against Lorenzo (Calogero's father) and the appeal they both have. Calogero (certainly to a parent) could be any child… brought up by their family to do the right thing but seeing the way the world works outside the safety of their home and the draw of "easy" money and the way people treat you if you are a "made man". In one very important scene Lorenzo explains to Calogero the difference between how people treat Sonny and himself… words that don't seem to have an impact on the spot but much like a lot of parenting, start to soak in and have an impact as time goes on.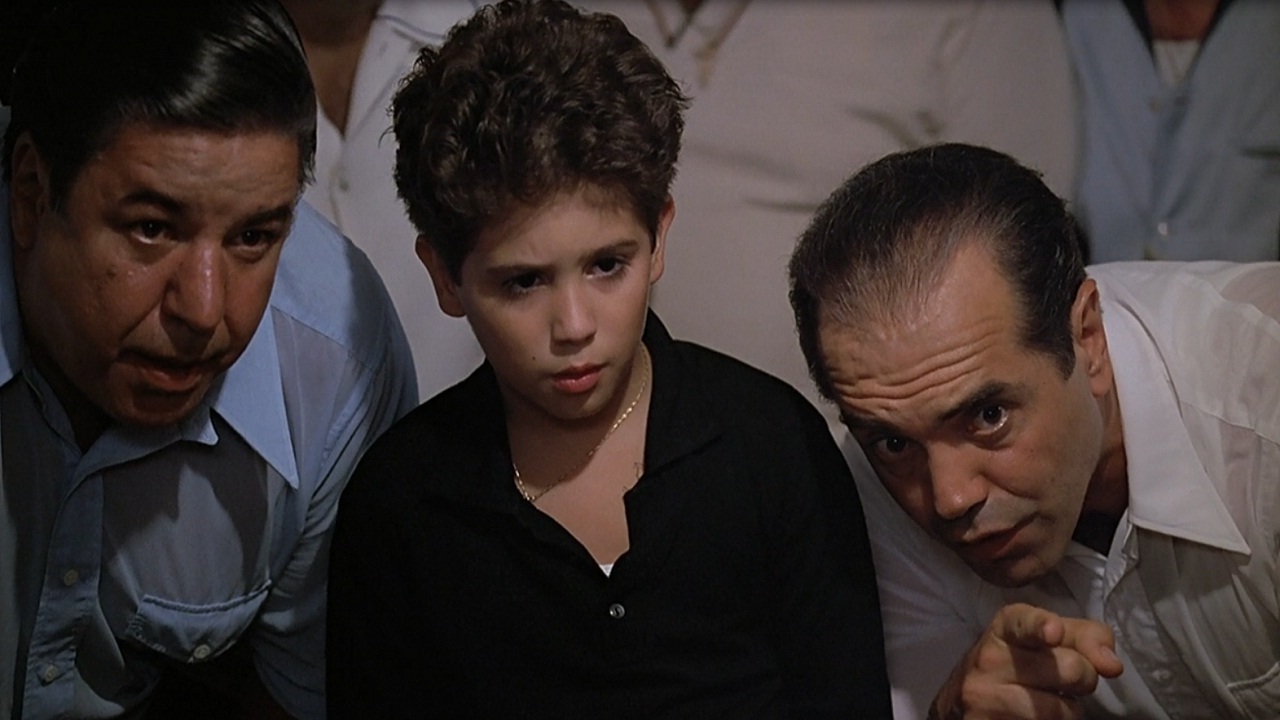 I don't know if I would have appreciated this film on the same level I do now as a father but I think I can certainly appreciate the concern's Lorenzo had throughout the film in a way that I doubt I could when I was only a child/young adult myself. If tackling parenting issues wasn't enough, A Bronx Tale also delves into the disturbing world of racial tensions. It would be nice to think the attitudes shown didn't exist… it would perhaps be even nicer to think they don't still exist now but either of those thoughts are just wishful thinking. In amongst all these temptations and conflicts is a story that has a lot of heart and soul. There's a heck of a story arc for Calogero and I was really touched with where it ended. I went in expecting a lot of shooting and mob activity but got a film with a very real and sweet story instead and I'm glad that's what I got. A great film and certainly worth a watch.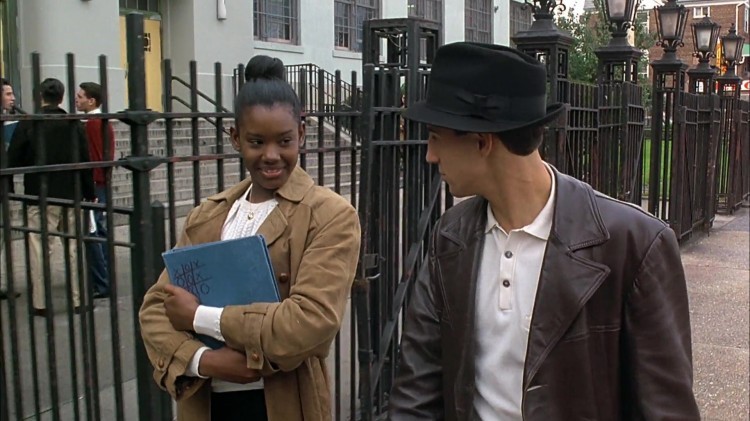 Director – Robert De Niro
Actors – Robert De Niro, Chazz Palminteri, Lillo Brancato
Film Genre – Drama
Label – Via Vision Entertainment
Audio – English (DTS-HD 5.1)
Running Time – 116
Region Coding – B (Blu-Ray)
TV Standard – HD
Rating – M
Consumer Advice – Medium level coarse language, Medium level violence
Year of Release – 1993
Primary Format – Movies/TV – Blu-Ray