Games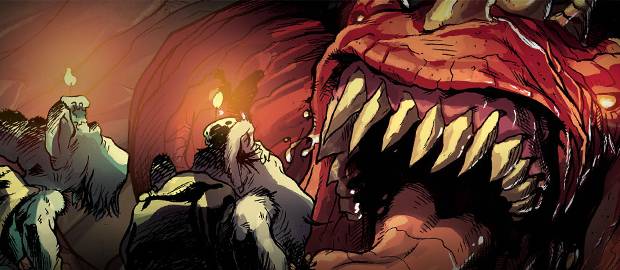 Published on December 15th, 2017 | by Admin
Hearthstone's latest expansion news, KOBOLDS & CATACOMBS!
Last week, Hearthstone's latest expansion, Kobolds & Catacombs, released! Players around the world have been travelling deep into the catacombs in search of epic loot and treasure.
Today, join Hearthstone artists and talented voice actors as they delve into what it took to bring the characters, cards, and environments of this expansion to life.
Be sure to check out the Behind the Scenes video, here.
Hearthstone Artists:
Ben Thompson – Art Director
Jomaro Kindred – Senior Concept Artist
Hadidjah Chamberlin – FX Artist
Voice Actors:
Matthew Mercer – Aluneth
Kimberly D. Brooks – Spiteful Summoner
Terrence Stone – Innkeeper
Misty Lee – Lady Liadrin
Dave Boat – Whompwhisker
That's not all, join the kobolds, Hucklemuck and Mire as they hunt for treasure deep within the catacombs in the new digital comic! Armed only with their tools, candles, and wits, will fortune or mis-fortune lie ahead for our bumbling adventurers?
Written by Mark Evanier and illustrated by Manuel García and Sandra Molina, "Up Comes Down" is now available for download at comic.playhearthstone.com.
You can check out the entire set of Kobolds & Catacombs cards, here. And don't forget about the launch rewards players get just for logging in:
Random Legendary Weapon card
Three Kobolds & Catacombs card packs
One-time Dungeon Run quests that award a Kobolds & Catacombs card pack each, for a total of three more card packs