Blu-ray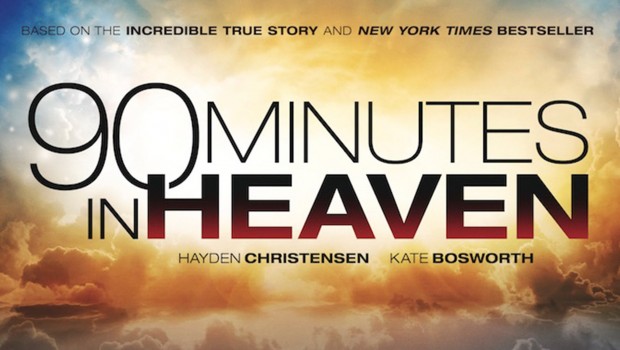 Published on March 7th, 2016 | by admin
90 Minutes in Heaven ­March 24, 2016
Universal Sony Pictures Home Entertainment is releasing 90 Minutes in Heaven – available to own on DVD & Digital from March 24, 2016.
HAYDEN CHRISTENSEN (Star Wars: Episode III, Jumper) and KATE BOSWORTH (Blue Crush, Superman Returns) lead an all-star cast in the dramatic 90 Minutes In Heaven. Directed by BOSWORTH's husband, Michael Polish, and based on Don Piper's best-selling book of the same name.
Preacher, Don (CHRISTENSEN), died when a semi-trailer truck crushed his car. Declared dead by the first rescue workers to arrive on the scene, Don's body lay under a tarp for the next 90 minutes, until a pastor's prayers help bring him back to life, turning him into a living miracle.
After his horrific car crash pronounced Don dead, he comes back to life an hour and a half later, claiming to have seen Heaven. Yet this is one miracle Don wishes never happened, as his injuries resulted in excruciating pain and emotional turmoil. With the support and love of his wife Eva (BOSWORTH), their three kids and friends near and far, Don fights to regain a semblance of his previous life.
An incredible true story of perseverance and overcoming the challenges of life – and death – 90 Minutes In Heaven is an inspiring story that will bring hope and encouragement to all who view it.