Hardware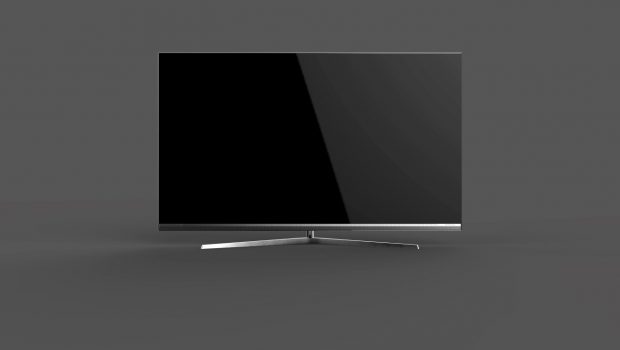 Published on November 26th, 2017 | by Andrew Bistak
Hisense 65N8 65″ ULED HDR Smart LED LCD TV Review
The Hisense 65N8 65″ ULED HDR Smart LED LCD TV is a true piece of interactive art that boasts a picture quality that is nothing short of spectacular thanks to its 4K Ultra Resolution and High Dynamic Range (HDR) capabilities and more importantly, quite affordably priced. So watching the latest 4K HDR Blu-rays and online streaming services delivers exceptional clarity with a colour palette that creates an amazing depth which really makes the visuals on the 65N8 come to life.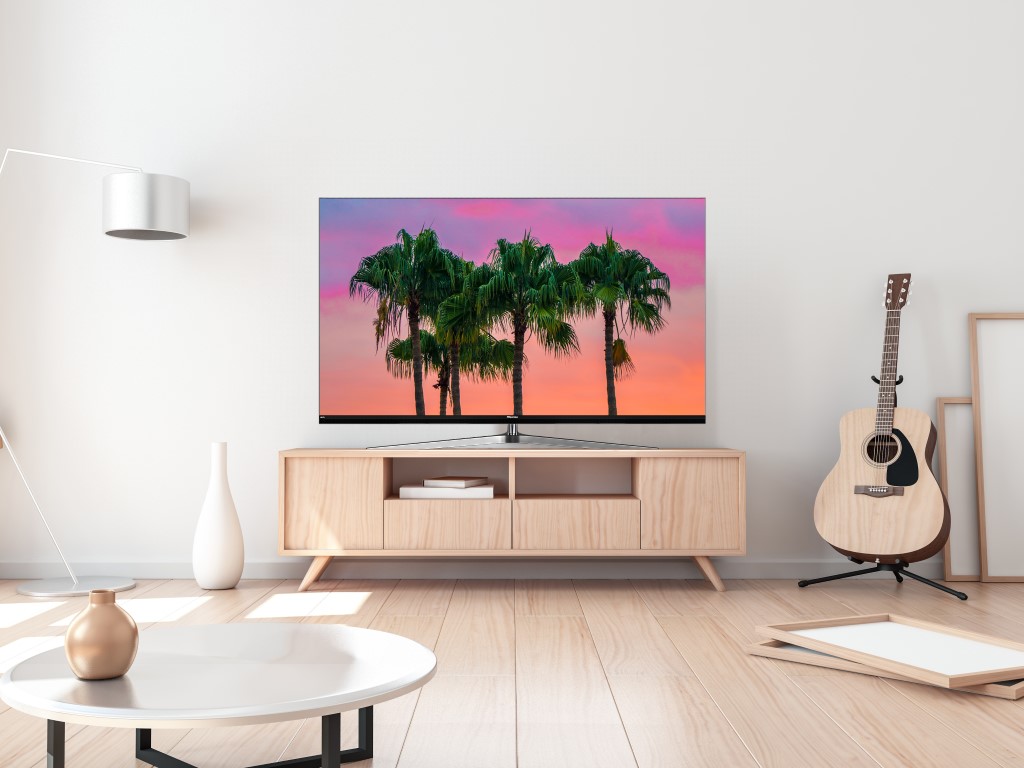 Gamers will also be pleased that there are now three consoles that take full advantage of this technology with the PlayStation 4 Pro, the Xbox One S and the world's most powerful console, the new Xbox One X (released 9 Nov 2017) that when matched with the 65N8 creates the perfect match in gaming heaven.
Let's talk about resolution. The Hisense 65N8 65″ ULED HDR Smart LED LCD TV delivers 4K Ultra HD that gives you 8.3 million pixels and has a resolution of 3840 x 2160 (2160p). Unlike Full HD screens which supports a resolution of 1920 x 1080 (1080p), 4K UHD has four times the definition of 1080p which increases the number of pixels on the screen which creates sharper images and more vibrant colours. Below is an example of SDR vs HDR for PlayStation's Uncharted and as you can see on the right, the different is very visible.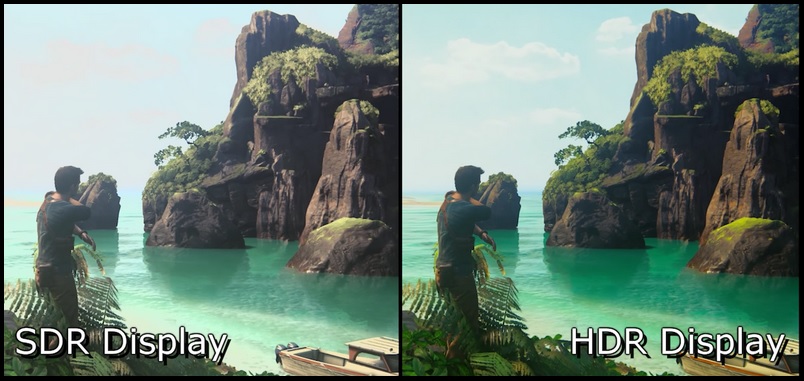 So by adding HDR into the mix, colours become more lifelike and create a visual depth that cannot be seen on most televisions as the colours just blur together which is not the case on the 65N8. Another element that is added by Hisense is PureColor Reproduction which once again enhances the colours on your TV and at times gives it this otherworldly element due to their vibrant nature. The image below demonstrates the difference…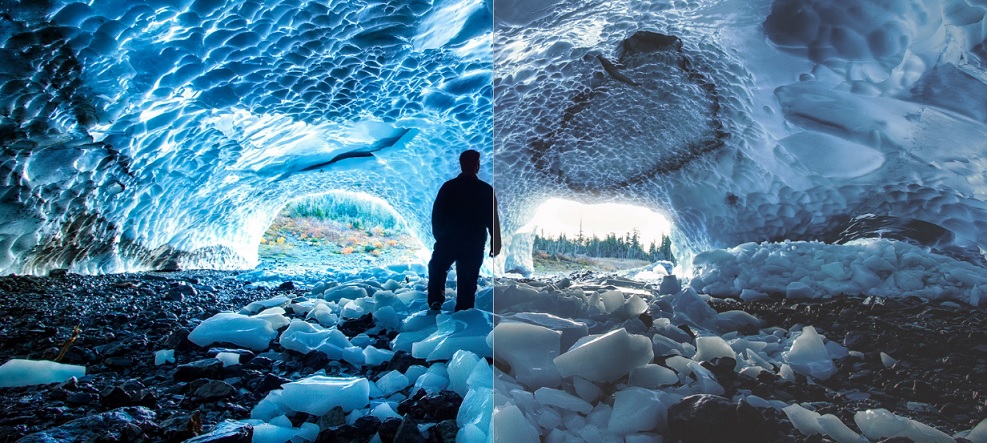 However you only have to watch 4K HDR videos to see the difference that both these technologies create and simply by pushing the YouTube button on the remote, you can access a plethora of videos in this format that will leave you amazed at the high quality images and lifelike colours. With that said, the 65N8 is a Smart TV which gives you access to other online services like Netflix, Freeview Plus and as mentioned, YouTube by just a press of the button.
Speaking of buttons, the remote of the 65N8 is quite minimalist with its buttons well placed and it doesn't try to over complicate things. Whether this is accessing the time shift, subtitles, recording list, accessing the apps, the PVR function or streaming content from DLNA, Hisense ensure that everything is at the finger tips of the user.
Even the settings area of the TV just features six icons that includes Picture, Sound, Network, Channel, System and About TV where you can check for updates for the 65N8. Add in two very useful modes on the remote with Picture Mode (Standard, Natural, Cinema, PC/Game, Dynamic, Football) and Sound Mode (Standard, Theatre, Music, Speech, Late Night) and Hisense follow the one click philosophy quite well.
Another useful aspect of the Smart TV capabilities of the 65N8 is that Hisense have created a customisation option called VIDAA U which reduces the complexities of accessing internet functionality on your television. In laymen terms, it creates a ribbon which allows you to add your external sources (e.g. Xbox One X or 4K Blu-ray Player) and apps into one accessible menu which makes accessing this feature considerably faster.
The design of the TV is quite simple with its ultra thin black bezel and silver stand that adds an element of class. It has three HDMI ports, SP/DIF digital audio, two USB ports, headphone, service, component, LAN, antenna and of course AC in. One downside to this unit is that it only boasts three HDMI ports and a few more would have helped future proof this device for additional connections. Of course, you can get splitters. The bottom right of 65N8 also has a pad to navigate the TV if for some reason you lose your remote or the batteries die.
Setting up the 65N8 does require two people as the 65″ screen is quite heavy with the unpacked box weighing in at just over 40kg. The weight of the TV without the stand is 28kg and once out of the box, Hisense have included a very easy to install stand which only has six screws. Once the stand has been fixed to the base of the TV with your Philips head screwdriver, you're ready to position the 65N8 in its new home.
Like other TV's, the 65N8 can be wall mounted and once plugged into the power, the setup wizard only takes a few minutes. This includes elements like language, which Australian state or territory you're based, scanning for HD channels and connecting the unit to your WiFi or Ethernet network. It's quite a simple process and you'll have the 65N8 up in no time.
So out of the box, the picture quality was perfect and we did not need to tweak the picture quality, so kudos to Hisense. However for those that want to modify the picture quality this is also possible. Given that, 4K films look brilliant on the 65N8 and we watched several dozens films during our review process which included 4K Blu-rays such as Wonder Woman, War of the Planet of the Apes, Deadpool and BBC's Planet Earth II.
Unlike standard Blu-rays with 1080p, 4K Blu-rays take the image quality to a whole new level of clarity and a kaleidoscope of colours. As a result, going back to non 4K films such as DVD's or regular Blu-ray is a huge step down and once you have experienced 4K, it's very hard going back, especially when you watch regular HD TV.
The audio capabilities of the 65N8 is powered by DBX-TV technology which includes three aspects that include Total Sonics, Total Volume and Total Surround which deliver a very immersive sound experience. These three technologies assists in delivering the best audio possible from the speakers built into the 65N8 in order to create perfect levels of audio, including the rumble of bass when needed.
Total Volume boasts a clever feature that helps keep the audio levels at a similar level so when the commercials commence, the audio doesn't sky rocket. Total Surround creates a faux surround sound experience by moving the audio in your room to create the illusion that the sound is coming from a different place. Sure you can't beat a surround sound, particularly one such as Dolby Atmos but given that the 65N8 only has two speakers, the end result is good.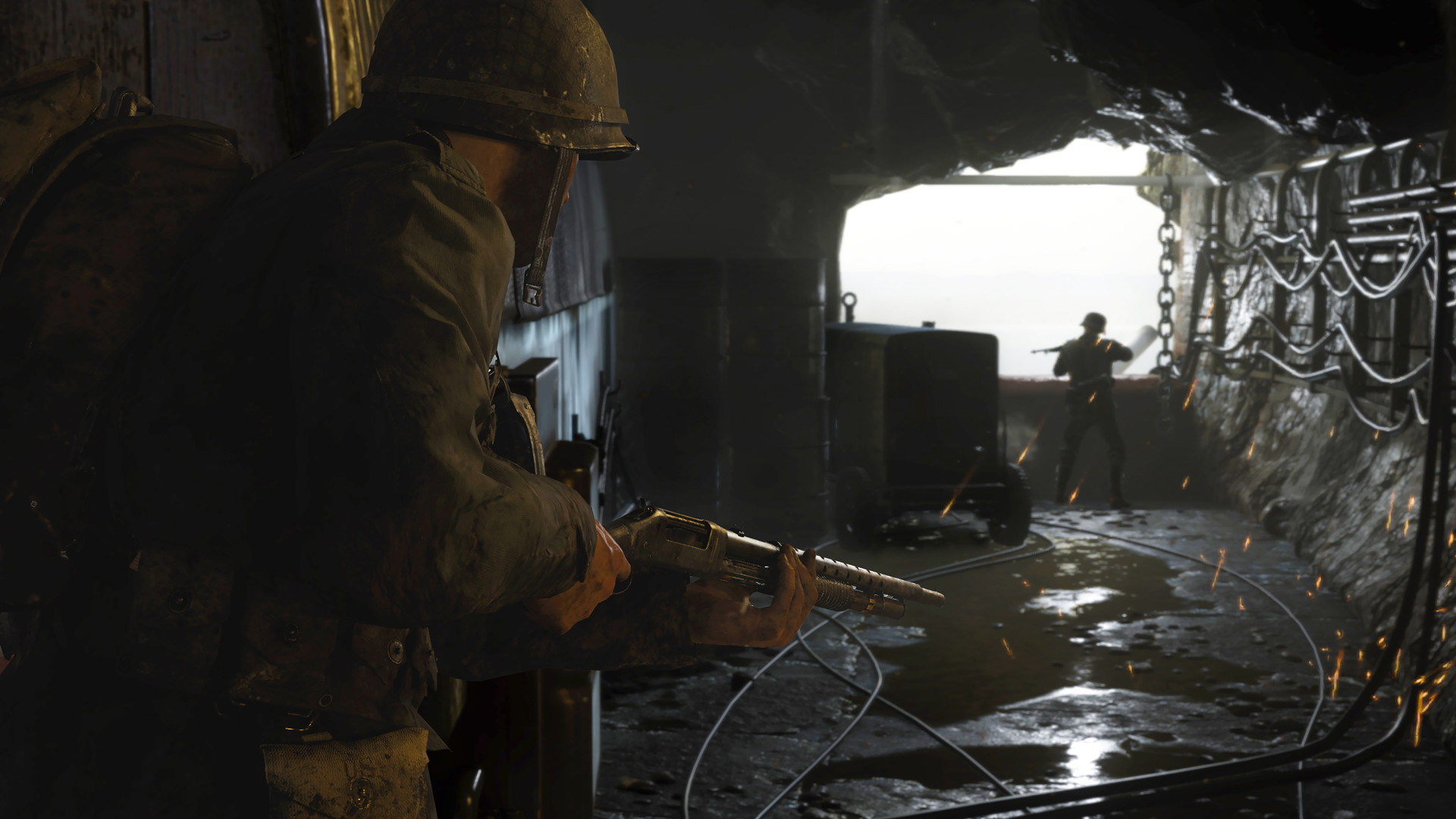 Your gaming needs are also perfectly covered with the Hisense 65N8 thanks to the massive LED LCD flat screen of 65″, 4K Ultra HD resolution and HDR with a refresh rate of 100Hz. So if you're a PlayStation 4 Pro or Xbox One X owner, you can play the latest titles and even older ones at a resolution and clarity with lifelike colours that has never been experienced before. We tested the Hisense 65N8 on both consoles, however as the XBox One X is the world's most powerful console, this was our preferred option but nonetheless, both gaming machines produced some extraordinary graphics.
On the XBox One X, we played Gears of War 4, Assassin's Creed Origins, Zoo Tycoon: Ultimate Animal Collection plus Forza Motorsport 7 which created one of the most engaing gaming experiences to date. Thanks to the 4K resolutions, the attention to detail of these games was a definitive moment of gaming as the worlds were extremely sharp and vibrant. Whether this was getting into a firefight with the hoard in Gears of War 4, exploring Ancient Egypt in Origins, getting up close and personal to animals in Zoo Tycoon or racing some of the world's most amazing vehicles… this is how games should be played.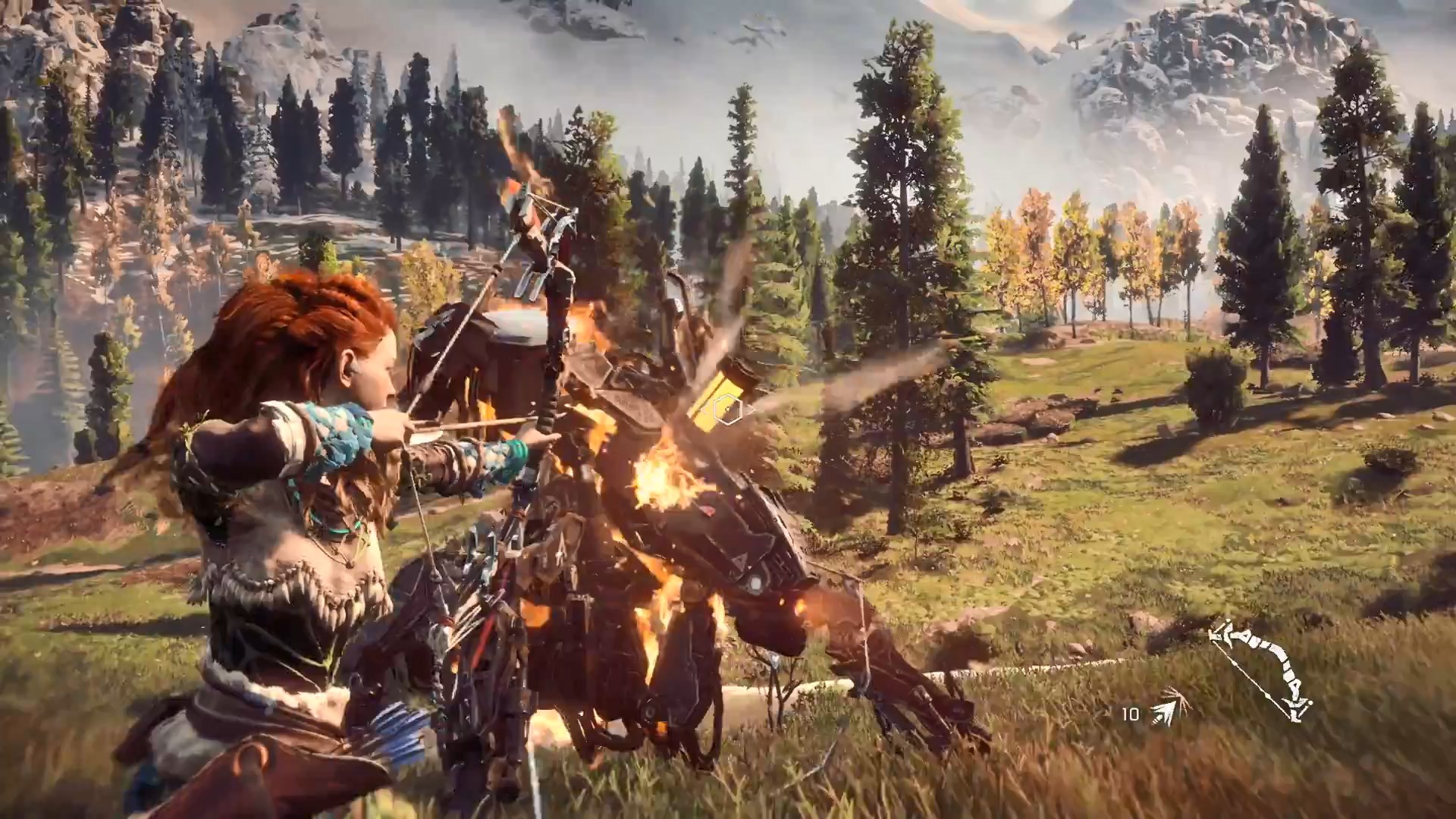 On the PS4 Pro, we tested Gran Turismo which created a realistic driving experience and Horzon Zero Dawn: The Frozen Wilds which allowed us to explore the wintery wonderlands of this post-apocalyptic world with its protagonist Aloy that was simply amazing. However where the Xbox One X shines opposed to the PS4 Pro is that many developers are updating their existing Xbox One games to include 4K, HDR or faster framerates in order to improve the gaming experience. Like films, once you 4K game, going back is not an option thanks to the Hisense 65N8.
Final Thoughts?
Given the amount of time we spend watching TV or playing games, a high quality TV is now a must which is where the Hisense 65N8 65″ ULED HDR Smart LED LCD TV comes into play. The Hisense 65N8 ticks all the right boxes when it comes quality and delivers a premium TV product that has a wealth of features and more importantly, reasonably priced. The visuals on the TV are truly spectacular thanks to its 4K HDR which makes the images spectacular.
The only additional thing that I could recommend to Hisense would be additional HDMI ports but for most users, 3 is more than adequate. Nonetheless, the Hisense 65N8 65″ ULED HDR Smart LED LCD TV creates a quality experience from its simple installation, easy to navigate menu system and flawless image quality that makes this our Editor's Choice of November 2017!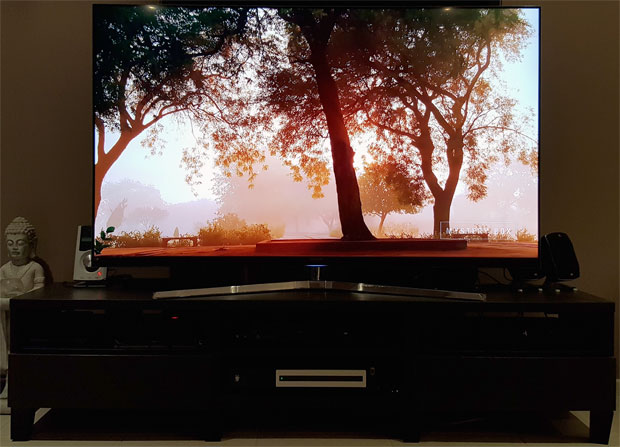 Specifications and Features
Screen Size (Inches) – 65.0
Screen Type – LED LCD – Flat
Screen Resolution – Ultra HD
Resolution (Pixels) – 3840 x 2160
Refresh Rate (Hz) – 100
Contrast Ratio – 4000:1
Local Dimming – True
4K Ultra HD Disc Compatible – True
4K Streaming Compatible – True
Noise Reduction – True
Dolby Digital – Dolby Digital
TV Tuner(s) – HD Tuner
Digital Tuner(s) – DVB-T/DVB-T2
Teletext – True
Smart TV – True
Streaming Apps – Netflix
Web Browser – True
USB Recording – True
PVR Function – True
Recording Medium – External Drive Required (via USB)
USB Playback – Audio/Picture/Video
Compatible Video Files – MP4
Compatible Audio Files – MP3
Compatible Picture Files – JPEG
Parental Controls – True
EPG (Program Guide) – Yes
e-Manual – True
Wall Mountable – True
Wi-Fi – Yes
DLNA – True
HDMI-CEC – True
HDMI Inputs – 3
USB Ports – 2
Ethernet / LAN Ports – 1
RF Input – True
Headphone Output (3.5mm) – True
Energy Star Rating – 5.5
Estimated Yearly Electricity Use (kWh) – 416.0
Product Height with Stand (mm) – 936.0
Product Width with Stand (mm) – 1447.0
Product Depth with Stand (mm) – 353.0
Product Weight with Stand (kg) – 31.0
Product Height without Stand (mm) – 858.0
Product Width without Stand (mm) – 1447.0
Product Depth without Stand (mm) – 48.0
Product Weight without Stand (kg) – 28.0
Packaged Height (mm) – 1032.0
Packaged Width (mm) – 1715.0
Packaged Depth (mm) – 166.0
Packaged Weight (kg) – 41.0
Manufacturer's Warranty – 3 Years