Hardware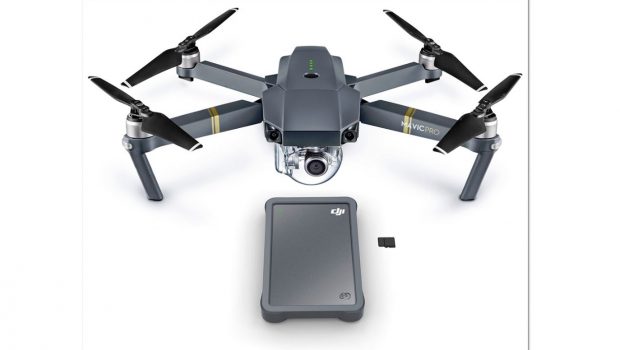 Published on August 28th, 2017 | by Admin
Seagate Launches DJI Fly Drive in Australia and New Zealand for Drone Users
Sydney, Australia – 28 August 2017 – Seagate Technology today announced the Australian and New Zealand availability of the Fly Drive released earlier this year in partnership with DJI, the world's leading manufacturer of unmanned aerial vehicles (UAVs).
Seagate and DJI have strategically partnered together to solve the data demands of drone users as they are creating more content than ever before. As drone cameras gain resolution and drone flight times grow longer, Fly Drive allows users to securely and efficiently store, manage, backup, download and share their photo and video content on location, thanks to its large storage capacity, integrated MicroSD card slot, quick transfer speeds and durable build.
Fly Drive features:
Up to 2TB of capacity – With this kind of space, Fly Drive can store over 60 hours of 4K 30fps video footage. On a drone like the DJI Mavic Pro, that's more than 250 flights* worth of content.
MicroSD Card Slot – Managing multiple SD cards, readers and cables in the field is a pain. Thanks to an integrated hub that's UHS-II-rated, it lets the user be more effective in the field by being able to quickly drag and drop 4K files from the MicroSD card to Fly Drive or the computer.
Protective Bumper – The drive's integrated, protective bumper helps provide shock resistance against the inevitable in the field, like being jostled around or dropped while packing and travelling. Safely tucked inside of the bumper is its USB-C cable, ideal for on-the-spot file transfers.
USB 3.1 Interface – Compatible with both Mac and Windows, Fly Drive's USB 3.1 Type-C interface allows for fast file transfers with the latest generation Thunderbolt™ 3 and USB 3.1 computers.
Adobe Premiere Pro CC – Fly Drive features two months of complimentary access to Adobe Premiere Pro CC, the industry's leading video editing software—a US $19.99 per month value based on the annual subscription price—so that users can immediately get to editing**.
Equipped with a drone, laptop, Fly Drive, and Adobe Premiere Pro CC, creatives will have everything they need to capture, edit, and share their content.
The Seagate DJI Fly Drive is now available for an MSRP of AUD$179 at Officeworks, JB HiFi and Bing Lee and for NZD$199 at Noel Leeming and PB Tech.
For more information, visit www.seagate.com. Seagate and DJI are committed to uncovering new innovations for drone pilots and their data, so keep your eyes on the horizon for what's in store.