News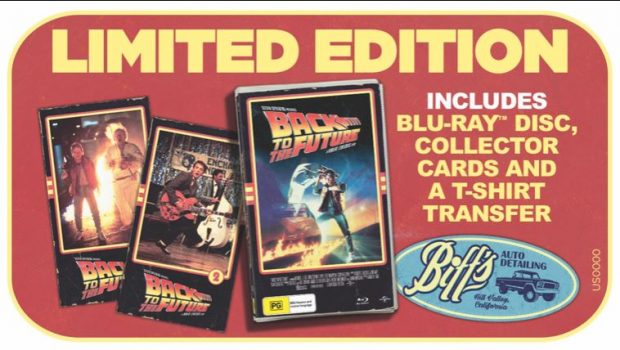 Published on November 21st, 2017 | by admin
The 80s are back. Cult classic films to be released in VHS Blu-ray
The VHS is making a comeback
MONDAY, NOVEMBER 20 2017 – Rewind the clock and step back in time as cult classics and fan favourite films from the 80's is being re-released in limited edition Blu-ray with VHS sleeves. From the era that brought us the VHS, cassette tapes, John Hughes, and permed hair, classics such as THE BREAKFAST CLUB and JAWS are coming exclusively to JB Hi-Fi, re-imagined with new VHS-style packaging.
Exclusive to JB Hi-Fi, the Rewind Collection brings us the best of 80's films in limited edition VHS packaging. The movies in this collection are some of the most iconic and influential films known to man. The packaging is an ode to decades' past with each film in the Blu-ray case-in-disguise coming pre-worn and faded at the corners.
Only 1,000 copies will be available and each film comes in a numbered collectable VHS case, collector cards and exclusive T-shirt transfer. Films available in the Blu-ray VHS SKU are:
The Breakfast Club
The Dark Crystal
Back to the Future
E.T.
Jurassic Park
Jaws
Stand by Me
Labyrinth
Ferris Bueller's Day Off, and
Beverly Hills Cop
Secure your copy now  here via JB Hi-Fi. In store from December 6, 2017. RRP $19.95
Head to The Viewing Lounge for further information on these cult classics.