Films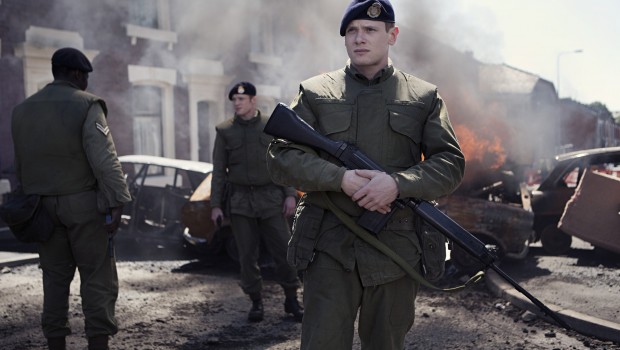 Published on March 19th, 2015 | by Damien Straker
'71 – Film Review
Reviewed by Damien Straker on March 18th, 2015
eOne presents a film by Yann Demange
Produced by Angus Lamont and Robin Gutch
Written by Gregory Burke
Starring: Jack O'Connell, Richard Dormer, Sean Harris, Sam Reid, Charlie Murphy and Corey McKinley
Music by David Holmes
Cinematography Tat Radcliffe
Edited by Chris Wyatt
Running Time: 99 minutes
Rating: MA15+
Release Date: March 19th, 2015
'71 is more about its dark, brooding atmosphere, its high tension and memorable images, rather than posturing as a detailed character study or a history book. It is a political action thriller set in Belfast, during the 1970s. It takes place within the struggle of The Troubles rather than dissecting the politics. The visceral, boots on the ground nature of the film is deliberate in keeping with the limited perspective of the young men sent in helplessly to resolve the conflict. One of the victims of the violence between the Irish Protestants and Catholics in the film is Gary Hook (Unbroken's Jack O'Connell). He is a soldier who has left his kid brother behind in a safe house while he is sent through training drills and then into the combat area. When he witnesses a soldier being shot, he is pursued and separated from his unit.
This is a violent film but not in a way we might expect from movies today. It resists exploitation like using the violence for cheap thrills and instead employs images to cast moral questions over the conflict: What would we do in this situation if we were one of these inexperienced soldiers? What if we had to keep an increasingly angry mob of people under control while they're throwing things at the army? What if a child picked up a gun and ran off with it? Perhaps another artistic reason for minimalising the historical details is because these images could apply universal to any battlefield or conflict. Some of the early images resonant on the most because they remind us of conflicts today such as Isis and the way children are exploited to join the warfare.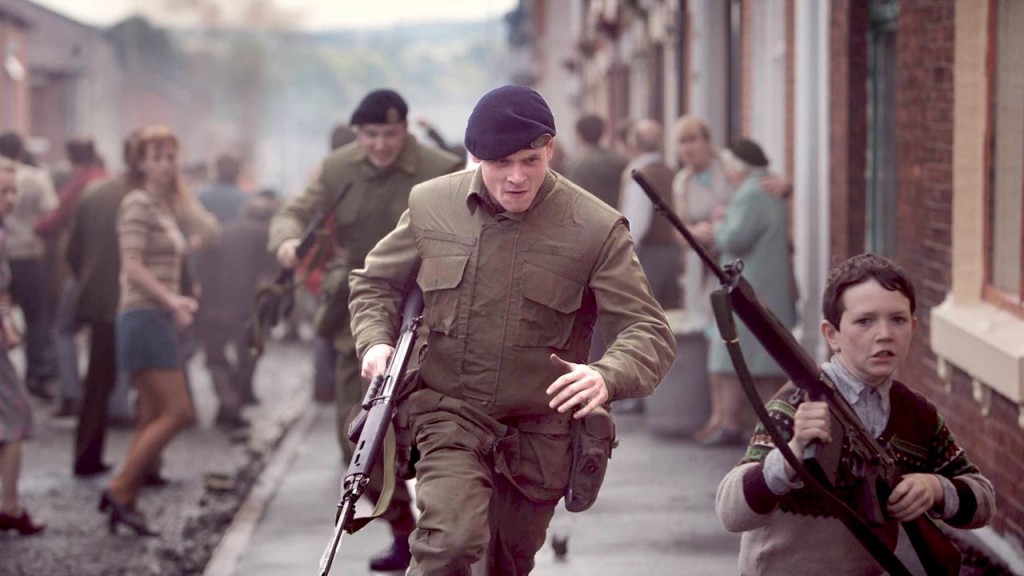 The film is made by French director Yann Demange, who has a French mother and Algerian father. He studied at the National Film and Television School in the UK after earning a scholarship from Disney. He has made a technically proficient movie with great confidence. The camera is constantly bobbing and weaving in motion, which could be highly disorientating for some, but also perpetuates the sense of adrenaline and the disorientation of Gary as he searches for his next hiding spot. As Gary Jack O'Connell draws from a subtle, minimalist acting style, with little dialogue, and impressively displays fear in his eyes and a sense of detachment from his brother. He also brings physicality to his role in scenes where he is wounded and never miraculously recovers or loses the sense of vulnerability in his body.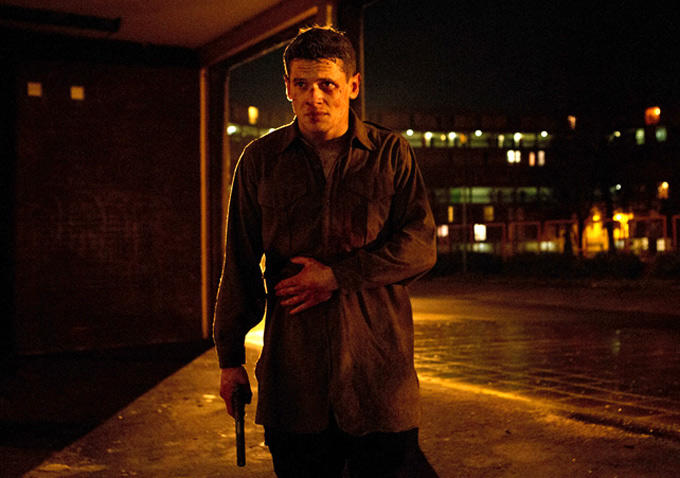 This is highlighted most dramatically in a scene where he is aided by two people who must quickly stitch up one of his wounds and stop him from screaming. His vulnerability means he's not a invincible hero, which is befitting with how the film doesn't portray either side as good or evil but destructive on both fronts. There's also a brief, hugely impressionable performance from child actor Corey McKinley whose scene-stealing power here highlights how young people will become instrumental in these types of conflicts. While technically well-made and filled with tension, sometimes under the thick darkness of the night we share Gary's disorientation with who is who and keeping track of the characters.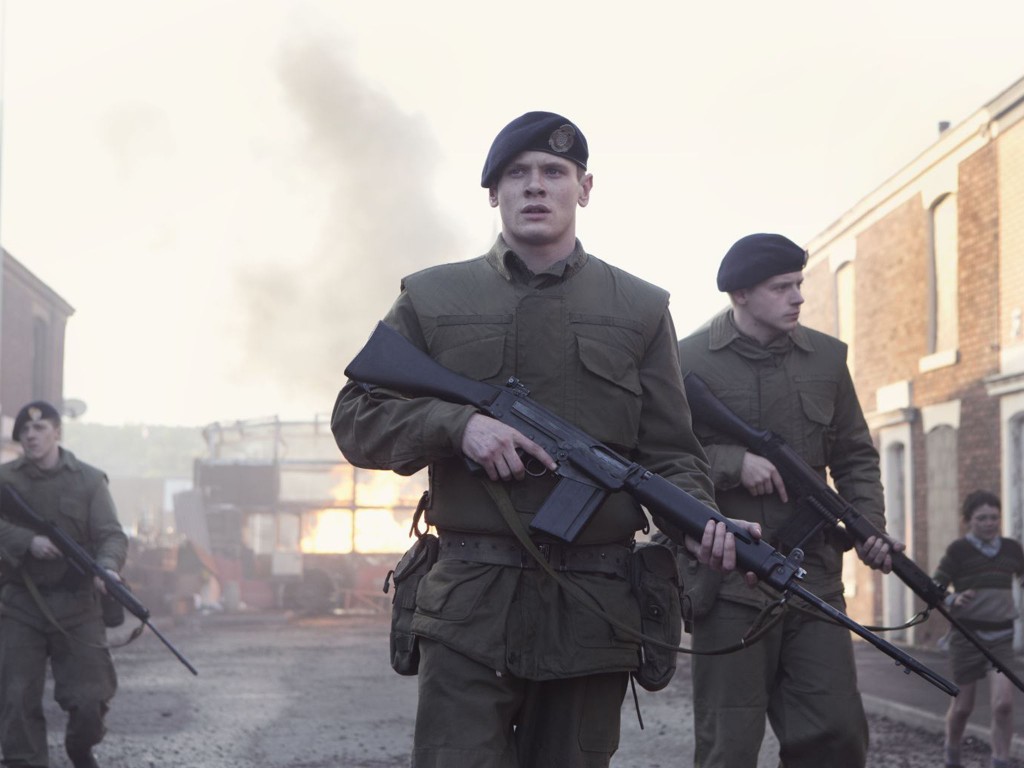 There were times when I felt lost from the geography and identity of the characters. It's not a long film but there are some confusing moments, which drains some of the film's impact. Maybe some of this is to again reflect that Gary is lost in the night and the way those faint street lights grow dimmer as he barely survives a bomb blast and the people searching for him grow closer. Still, it's a very mature and serious look at combat and warfare but at some point in the future I'd like to see it again to see how all the side characters fit. Nonetheless, it's a promising directorial debut for Demange.
Summary: '71 is more about its dark, brooding atmosphere, its high tension and memorable images, rather than posturing as a detailed character study or a history book.