Hardware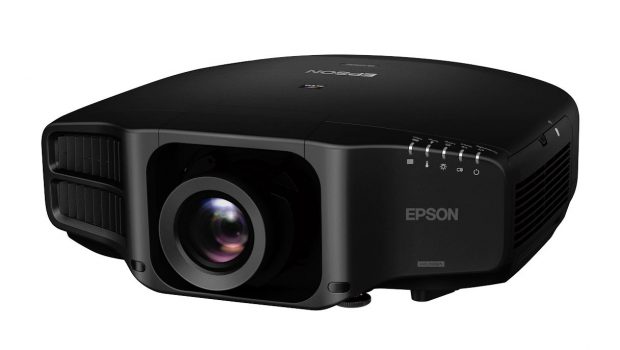 Published on May 24th, 2016 | by admin
Epson Launches New G-Series Projectors in ANZ
Six new models ideal for any meeting space with up to 8,000 Lumens
SYDNEY, 24 May 2016 – Epson has announced its next-generation G7000-Series projectors designed specifically to suit any meeting space. With new features, including increased brightness, and motorised lenses, the G-Series delivers uncompromising image quality, low total cost of ownership and low cost replacement lamps. Consisting of six models delivering up to 8,000 lumens of colour brightness and 8,000 lumens of white brightness1, the series also features the world's first zero-offset ultra short-throw lens with 0.35 throw ratio making them ideal for space constrained venues and digital signage applications.
The new G-Series range consists of the G7905UNL, G7500UNL, G7400UNL, G7200WNL, G7000WNL and G7800NL models.
General Manager, Business Division, Epson Australia Craig Heckenberg said, "The Epson G-Series offers bright, brilliant images combined with advanced features, making them some of the best-selling projectors in Australia and New Zealand. The new G7000-Series raises the bar with higher brightness, 4K Enhancement resolution, new motorised lenses, and advanced technology to captivate any audience. They also underscore our commitment of delivering a broad portfolio for any company who requires a high quality projection solution for their meetings."
Epson projectors offer 3x higher colour brightness2 than competitive 1-chip DLP models to ensure vivid colourful images. The G Series 3-chip 3LCD projectors are ideal for any meeting space.
Additional features include:
• Nine Optional Interchangeable Lenses: Increased installation flexibility allows users to choose the motorised lens most suited for their environment; variety of ranges include an ultra short-throw, two short-throw, one wide-throw, four middle-throw and one long-throw. A quick-release lever enables fast, easy lens exchange.
• Versatile Connectivity: Supports the full range of inputs, including HDBaseT, HDMI®, DVI-D, VGA, and 5-BNC, for easy integration with any system.
• Continuous 24 Hour Use: Enjoy the flexibility of running your projector 24/7 with guaranteed performance and reliability. With Epson's latest generation of inorganic LCD panels and unique optimised cooling systems, the G Series projectors are capable of 24/7 use warranted up to 15,000 hrs.
• Emulation: Emulates the control codes of other industry-leading projector brands for easy upgrade to Epson projectors without the need to reprogram existing control systems.
• 4K Enhancement Technology: A revolutionary technology that accepts 4K signal and improves 1080p experience for movies3. Available on select models.
• Dynamic Projection Capabilities: Advanced built-in edge blending, image warping and curved-surface correction technologies allow for a variety of applications.
• Collaboration Features: With Split Screen function4, two different sources can be projected side-by-side, and free Epson Moderator5 software allows up to 50 Windows®, Mac®, iOS® or Android™ devices to be connected over the network with up to four of them displayed on the screen simultaneously
• Professional Installation Features: Full 360-degree installation flexibility, including Portrait Mode, allow for a wide range of applications, including simulators, mapping, digital signage and command centres.
More about the G7000-Series
The Epson G-Series delivers low total cost of ownership and low cost replacement lamps at only $271. The G series line-up offers lumen and resolution combinations to suit the widest range of needs:
Model Colour
Brightness1 White
Brightness1 Resolution3 Colour
G7905UNL 7,000 7,000 WUXGA with
4K Enhancement Black
G7500UNL 6,500 6,500 WUXGA with
4K Enhancement White
G7400UNL 5,500 5,500 WUXGA with
4K Enhancement White
G7200WNL 7,500 7,500 WXGA White
G7000WNL 6,500 6,500 WXGA White
G7800NL 8,000 8,000 XGA Black
Availability, pricing and support
The Epson G7000-Series models are available now at the following prices, all of which include GST:
Epson G7905UNL – $6,499
Epson G7500UNL – $5,699
Epson G7400UNL – $5,099
Epson G7200WNL – $5,499
Epson G7000WNL – $4,499
Epson G7800NL – $4,499
Each projector comes with a three-year limited warranty and a 1 year or 750hr* lamp warranty.
*Whichever comes first
Colour brightness specification and projector performance
The colour brightness specification (measuring red, green and blue) published by the Society for Information Display (SID) allows consumers to compare projector colour performance without conducting a side-by-side shootout. With today's high definition content, presenters can display content with higher quality in brighter environments. For a truly impressive image, projectors need to offer both high colour brightness and high white brightness. High colour brightness is important for larger screen sizes and provides flexibility for a variety of screen materials. Without sufficient colour brightness, images may be muddy, soft and lose detail, even in a dark room. For more information, visit www.colourlightoutput.com.
1 Colour brightness (colour light output) and white brightness (white light output) will vary depending on usage conditions. Colour light output measured in accordance with IDMS 15.4; white light output measured in accordance with ISO 21118.
2 Colour brightness (colour light output) measured in accordance with IDMS 15.4. Colour brightness will vary depending on usage conditions. The projectors used by a third-party lab for measuring colour brightness were leading Epson 3LCD business and education projectors and leading 1-chip DLP projectors, based on NPD sales data for June 2013 through May 2014 and PMA Research sales data for Q1 through Q3 2013.
3 4K Enhancement Technology shifts each pixel diagonally by 0.5 pixels to double the resolution to 3840 x 2160 and surpass Full HD image quality.
4 Consult your user manual for input combinations.
5 Moderator feature is part of EasyMP Multi-PC Projection software.