Hardware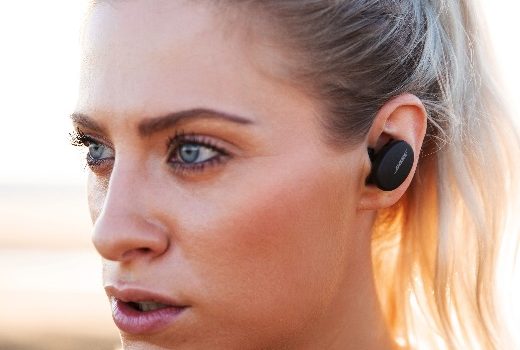 Published on October 1st, 2021 | by Admin
5 TIPS FOR BETTER MENTAL HEALTH WITH BOSE
If we have learned one thing in the past 18 months, it's that caring for your mental and emotional wellbeing is just as important as caring for your body. In support of this World Mental Health Day (October 10th), here are 5 tips from Bose to help you look after your mental wellbeing.
Get your body moving
The benefits of exercise are just about endless – it supports brain health, reduces anxiety, and improves sleep, to name a few. Even a short bout of activity can give you an immediate mood boost. Whether you're squeezing in a quick workout between meetings, or devoting an hour to exercising, the Sport Earbuds have got you covered. Boasting a secure and comfortable fit and design to energize you with acclaimed life-like sound, these earbuds are your perfect workout companion. They're IPX4 sweat and weather resistant and have up to 5 hours of battery life so you can keep motivation high and focus on the workout. A quick 15-minute charge provides up to 2 hours of play time.
Colours: Baltic Blue/Glacier White/Triple Black
Price: $299.95
Availability: bose.com.au and select resellers
Prioritise rest and recovery
Sleep quality is just as important to your wellbeing as eating well and exercising. Sleep is an essential element of good health, so it's important to create a routine that works best for you. Whether you are looking to create a restful sleep-space, want to push racing thoughts out of your head, or just need to turn down the volume of the world around you, there are ways to sleep better. Sleepbuds II boasts clinically proven Bose noise-masking technology to make household noise or a snoring partner fade into the background, as well as a comfortable experience with soft tips and a lightweight form factor. A range of soothing soundtracks gently lull you to sleep, helping you fall asleep faster and wake up refreshed to take on the day.
Colours: Black/Silver
Price: $379.95
Availability: bose.com.au and select resellers
Reconnect with nature
If you're craving the outdoors, you're not alone. Spending time in nature has been found to help improve mental health and reduce anxiety and depression. Try getting out on solo walks or family hikes for a dose of nature and grab the Bose Portable Smart Speaker for a versatile music companion while you reconnect with the outdoors. With its clear, loud audio and 360-degree wide and spacious soundstage, it is designed to radiate clear sound in all directions and pack a bigger punch with deeper bass and more power. Its long battery life, durability, weather resistance and portability will ensure a full day of fun for the family. With Google Assistant and Alexa in this smart speaker, just say the word to stream music, check the weather, adjust the volume and more!
Colours: Triple Black/Luxe Silver
Price: $499.95
Availability: bose.com.au and select resellers
Use music to uplift and inspire you
We've all experienced the power of music to help motivate and inspire us — in sports, at work, or in our personal lives. Music can raise your mood, help your body heal, and act as a natural sleep aid and anxiety reliever. If you're looking for a world-class sound experience to help you get in your zone, the QuietComfort 45 Noise Cancelling Smart Headphones are the perfect balance of quiet, comfort and sound. With iconic quiet (plus the new Aware Mode), light materials for premium comfort, and proprietary acoustic technology for deep, clear audio, these headphones are built for all-day listening.
Colours: Triple Black/Soapstone
Price: $499.95
Availability: bose.com.au and select resellers
Meditate for better balance
If balance, self-awareness, and stress relief sound good to you, give meditation a go. It's a simple and effective way to wipe away the day's stress, restore your calm and inner peace, and best of all, it's free! To help you tune out unwanted noise and jumbled thoughts, pick up a pair of QuietComfort Earbuds. Built with the world's most effective noise cancelling and realistic-sounding audio, plus StayHear™ Max tips for extra comfort, these earbuds allow you to immerse yourself in quiet and practice meditation wherever you are.
Colours: Triple Black/Soapstone
Price: $399.95
Availability: bose.com.au and select resellers