Hardware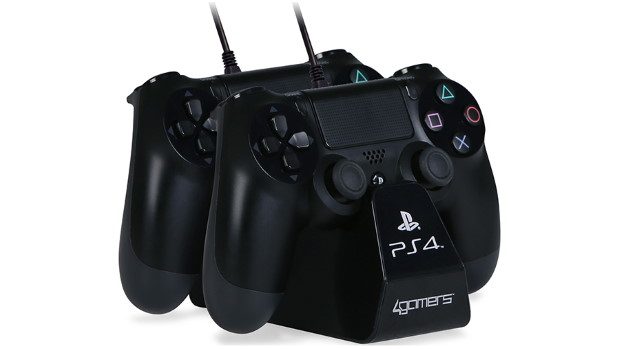 Published on September 8th, 2019 | by Chris O'Connor
4Gamers PS4 Play & Charge Cables with Stand Review
Summary: Keep gaming for longer by plugging in then setting down.
Many years ago Playstation owners were bound to their consoles by wired controllers… there simply wasn't another option. These days of course have wireless controllers so we can sit where we want and play without limitation… until the charge wears out of course. 4Gamers have come to our aid though by providing us with their PS4 Play & Charge Cables with Stand.
Now there's isn't much to this little purchase and you might be thinking "why bother?" To which I would first say "at the moment they are only around $15… which you could consider the price of the two cables that come with the pack… add the cradle and it's a pretty good deal." But let's look at those two things a little more.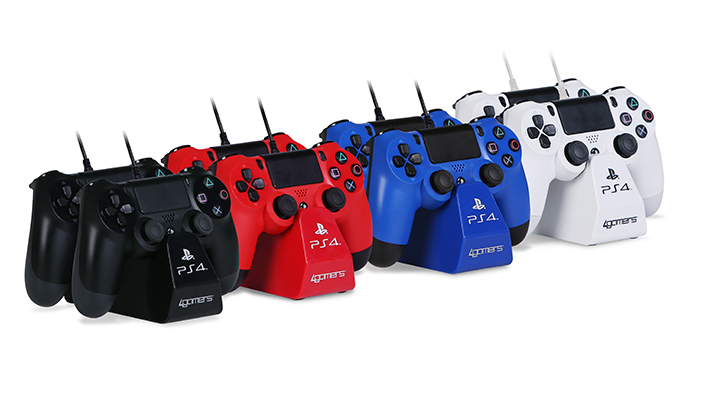 Indeed the main draw is arguably the charging cable… they are your standard USB to Micro USB cables but they have a decent bit of length to them (about 2m) which means most people should have plenty of length to be able to sit on their couch while playing and then not have to worry about running out of charge. The benefit for me is I could swap the old left over phone charger cable I had for our controller and swap in one of these new cables… suddenly I had a lot more length so I was able to feed the cable from the front of the PS4, to the back of our entertainment unit then up and out onto the counter top where the stand was… with no stretching or straining.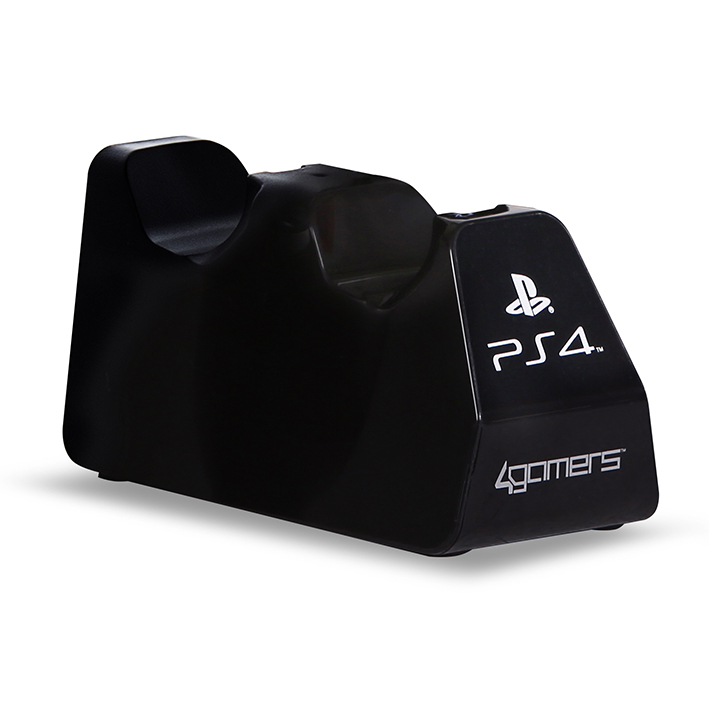 Not to be overshadowed though, that little cradle itself is pretty nifty. It has a little groove in each cradle which the controller naturally "falls" into. When I put my controller down on the cradle it seems to automatically align itself perfectly with the stand… the little grooves I mentioned are where the PS button sits and it does so perfectly.
Final Thoughts?
The bottom line… this won't be for everyone but if you need to replace your charge cables or want your console set up to look neater… I would recommend this little kit.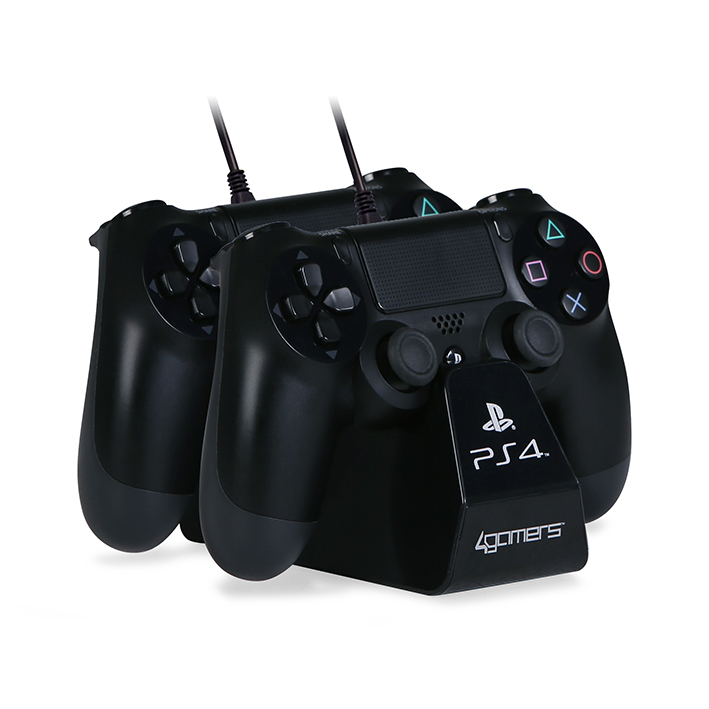 Available at https://www.ebgames.com.au/product/ps4/164244-4gamers-playstation-4-dual-charge-n-stand