Blu-ray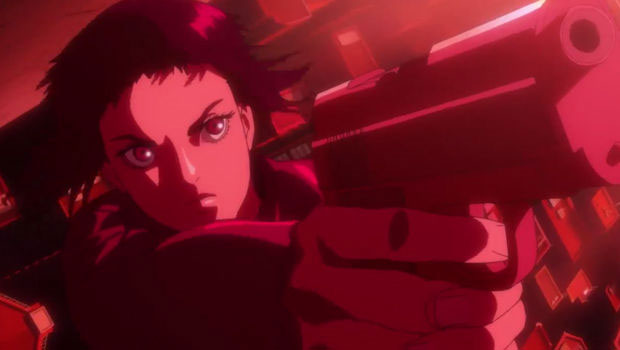 Published on December 13th, 2015 | by Tony Smith
Ghost in the Shell: Arise Part 2 Blu-ray Review
Summary: Ghost in the Shell: Arise Part 2 is another complex tale set in this amazing futuristic universe
One of the most influential anime stories continues its modern rendition with Ghost in the Shell: Arise Part 2 that contains Border 3 (Ghost Tears) and Border 4 (Ghost Stands Alone) that returns viewers to the enigmatic and take no crap attitude of Motoko Kusanagi, a cyborg hacker whose hunt for a terrorist attacker leads her to a very dark place. Boasting two episodes, Ghost in the Shell: Arise Part 2 not only pays homage to the stories before it but takes the franchise in a new direction that is filled with action, drama and intrigue. It also helps that its protagonist is a sexy cyborg with an attitude to match!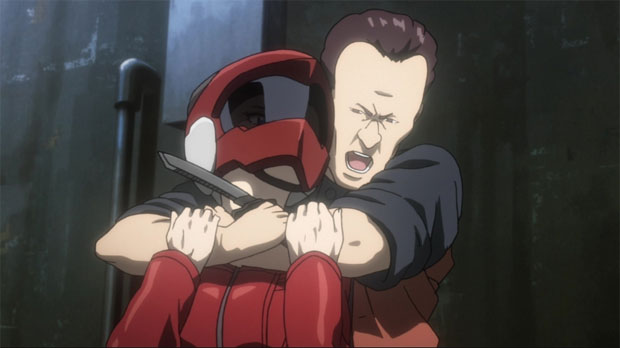 So as we're reintroduced to Major Motoko Kusanagi and her supporting case that include other officers of the 501 such as Bataou and Togusa, they have been given the task of protecting society from these terrorists which creates some spectacular dynamics. Needless to say, everything falls into place quite fast as the villain or villains behind Fire Starter commence their attack.
However unlike the previous instalment of Ghost in the Shell: Arise Part 1, this follow-on story is more steeped in action which does give the story a slight change of pace that I actually found quite refreshing because there's some spectacular scenes to be found along the way, particularly episode 2. On Blu-ray, it's like an anime blockbuster and the action scenes were well choreographed.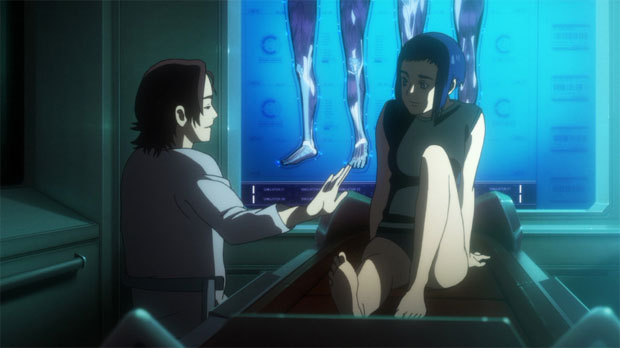 Without spoiling the both episodes, I enjoyed the complexity of not just the characters but also the villains and their take on the world. As per usual, seeing Motoko use her skills in the cyberworld is a treat which is always a highlight of Ghost in the Shell and the contrast between virtual and reality. The relationship between Motoko and Bataou is interesting and as the stories progress, you do get caught up in the mystery thanks to the well written stories with its terrorist backdrop, particularly the terrorists responsible for the dangerous Fire Starter!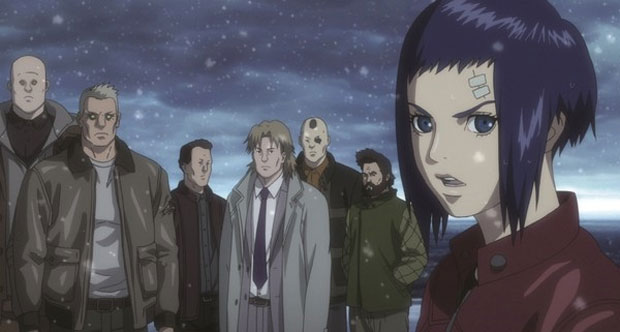 Video, Audio & Special Features
Beautifully presented on Blu-ray with bright colours, deep blacks and no artefacting, Arise Part 2 is definitely a good looking and sounding title on this format. For special features, there's a wealth of extras that take the viewer behind the scenes of the franchise and the making of this new series.
Inside the World of Ghost in the Shell Part 1
Logicoma Heart
Ghost in the Shell Arise: Episode
Blu-ray & DVD Spots
Memory of GR: Making Arise
Logicoma Root
Border: Less Project
Colour Foreseeing 2077
Working High
Memory
Yuki will never forget Kenji
Promotional Videos
Theatrical Trailers
Textless Songs
U.S. Trailer
Final Thoughts?
I'm really enjoying this new re-imagining of Ghost in the Shell and although it successfully pays homage to the original source material, it adds to the legacy and goes beyond. It contains a very interesting protagonist and also antagonists that boasts some beautiful animation and stories that will have you hook, line and sinker.
It's definitely a must have release for fans of high quality anime or those that enjoyed the original Ghost in the Shell because you won't be done an injustice!
Blu-ray Details
Film Genre – TV Anime
Label – Madman Entertainment
Audio – English (Dolby Digital)/Japanese (Dolby Digital)
Subtitles – English
Running Time – 114
Aspect Ratio – 1.78:1
Region Coding – B (Blu-Ray)
TV Standard – PAL
Rating – M
Year of Release – 2013
Primary Format – Movies/TV – Blu-Ray