News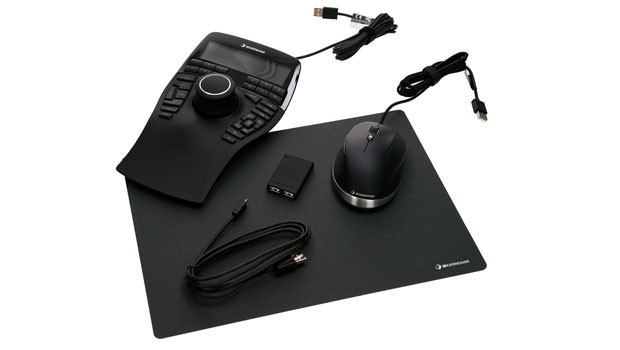 Published on August 6th, 2023 | by Andrew Bistak
3DConnexion SpaceMouse Enterprise Kit 2 Review (2023)
Summary: 3DConnexion SpaceMouse Enterprise Kit 2 provides some extraordinary control over your 3D designs
3D design just got real.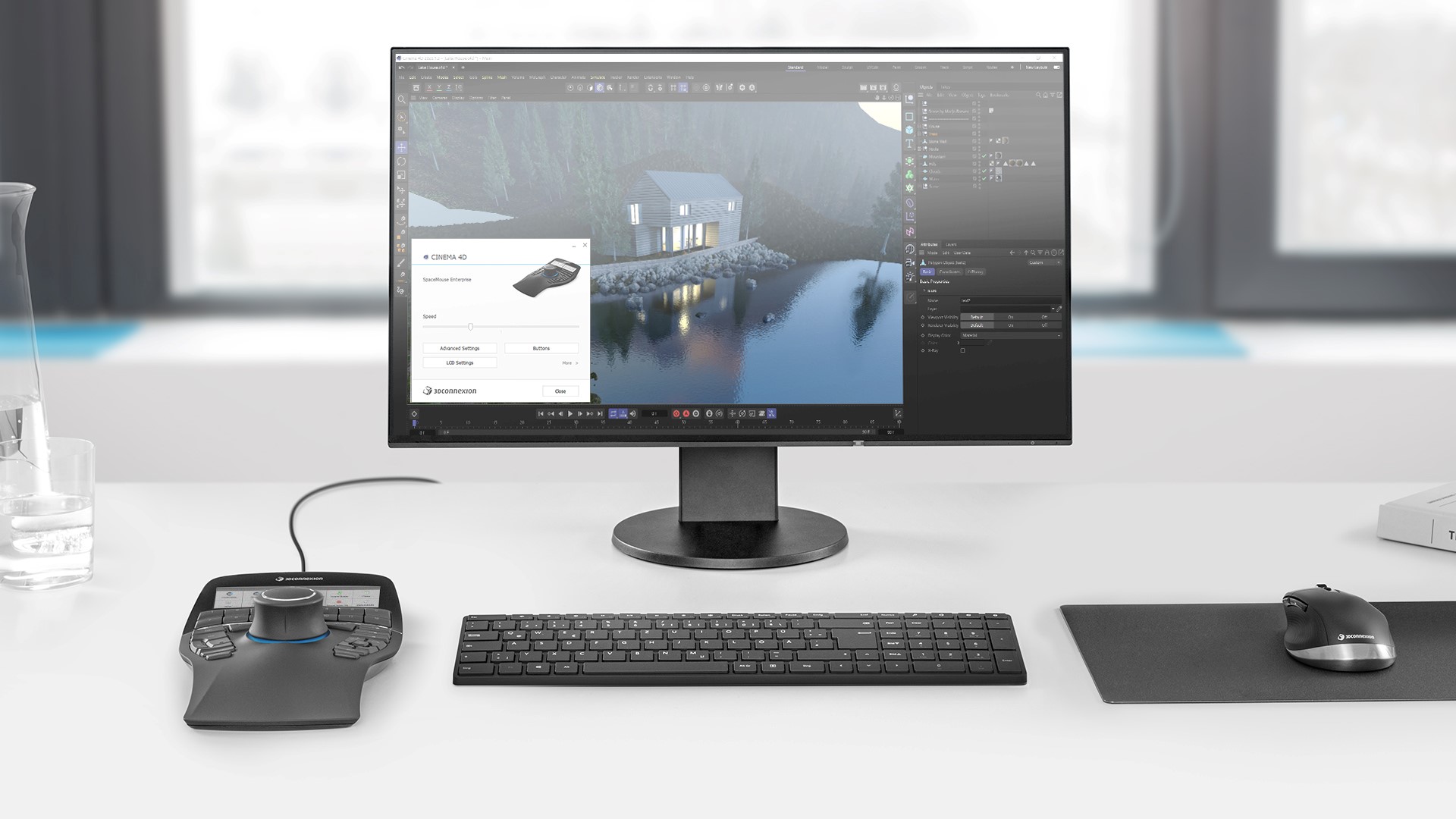 3DConnexion recently reached out to Impulse Gamer to check out their amazing (and I kid you not) amazing SpaceMouse Enterprise Kit 2 that has been solely built to improve 3D designing in a wide variety of industries such as engineering and gaming. The 3DConnexion SpaceMouse Enterprise Kit 2 also comes with everything you need to start enhancing your 3D work and even potentially reducing development times with its heart and soul being the SpaceMouse Enterprise and the "wireless" CadMouse Pro.
It's basically the virtual sculpting tools of today!
For those not in the know, 3DConnexion has been a leader in the 3D space since 2001 and even if you are not a professional, the 3DConnexion SpaceMouse Enterprise Kit 2 is quite affordably priced that does not put it out of the realm of budding amateurs in terms of game design or 3D sculpting. Further supporting entry level designers (like myself), the Unreal Engine which has been used to create some of the biggest games in the world is actually free and many of the 3D designing programs such as Cinema 4D or Blender offer free trials, including lite-versions. So there is plenty of ways to get into the field.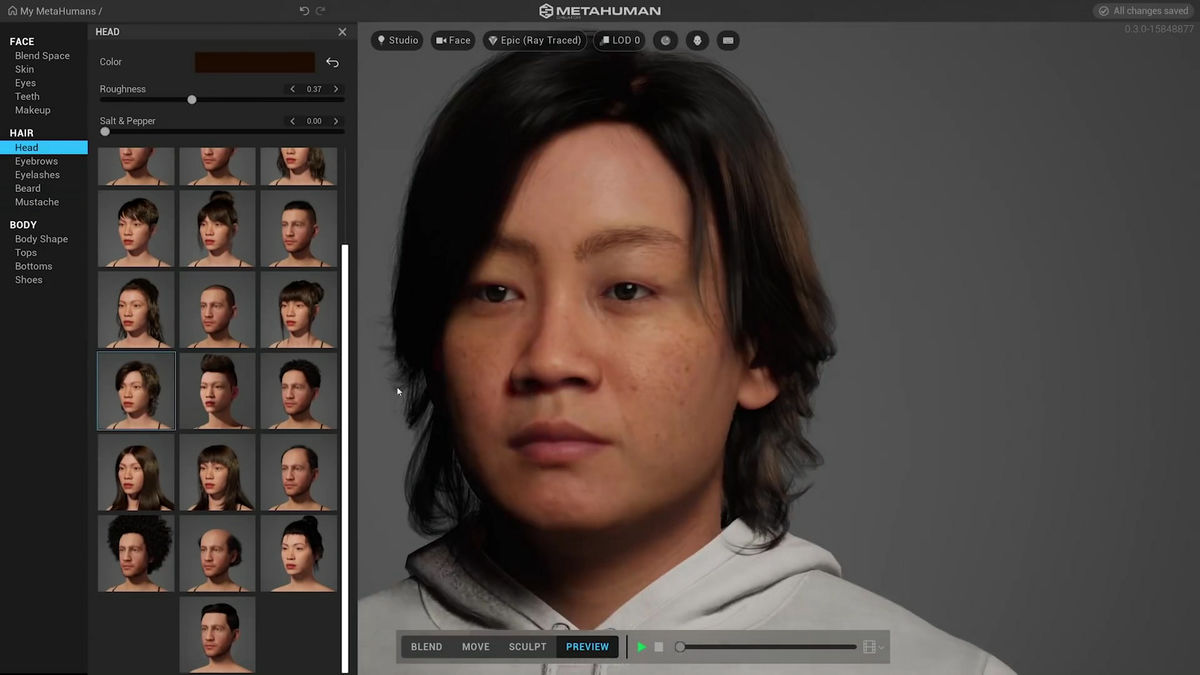 Cue in the 3D mouse.
When you're working in 3D designs and in laymen terms, you are working in a 3D space that like the real-world has height, width and depth. This translates to the x-y-z space that is represented by three axes that allow you to spin the item you are designing, including zooming in and out.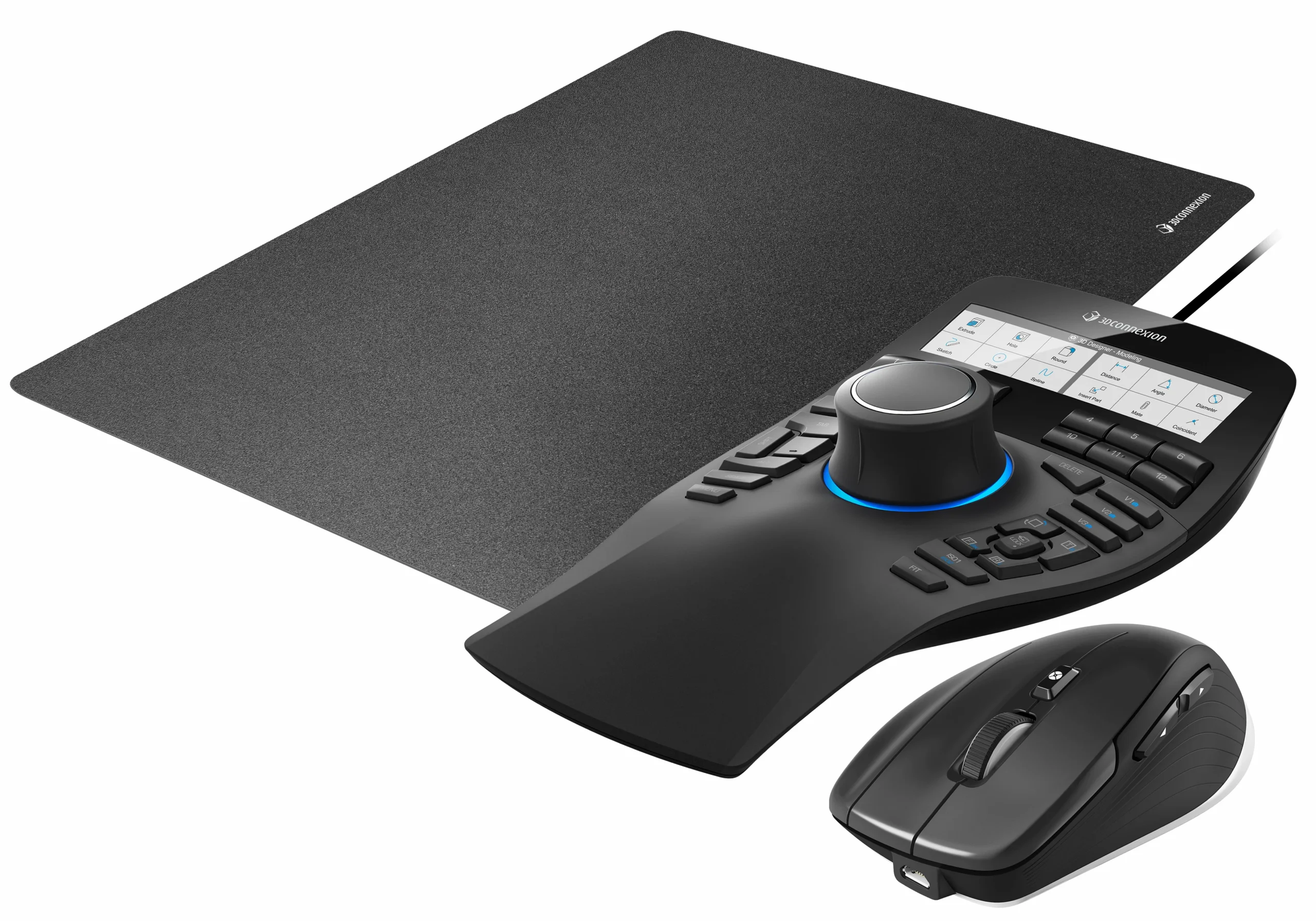 Add in the capabilities of a 3D program such as Blender or Maya and what you can design is only limited by your imagination and capabilities, however the 3DConnexion SpaceMouse Enterprise Kit 2 is the tool you need to navigate the 3D space. So if you're an engineer, digital sculptor or game designer, the 3DConnexion SpaceMouse Enterprise Kit 2 is integral to your modelling work. It's basically like using both hands in the real world (e.g. sculpting a model) but in the virtual space.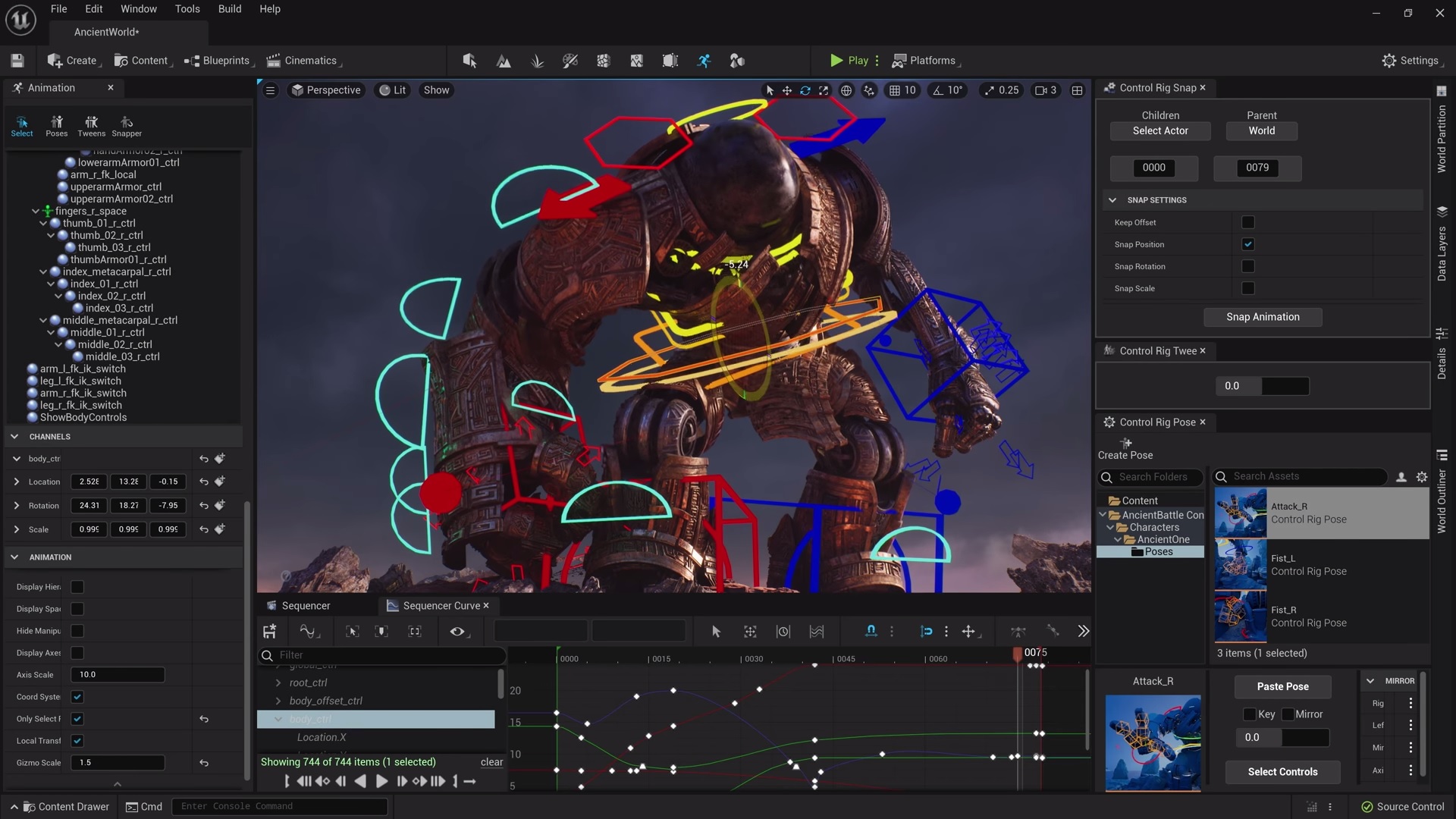 3DConnexion SpaceMouse Enterprise Kit 2 Unboxing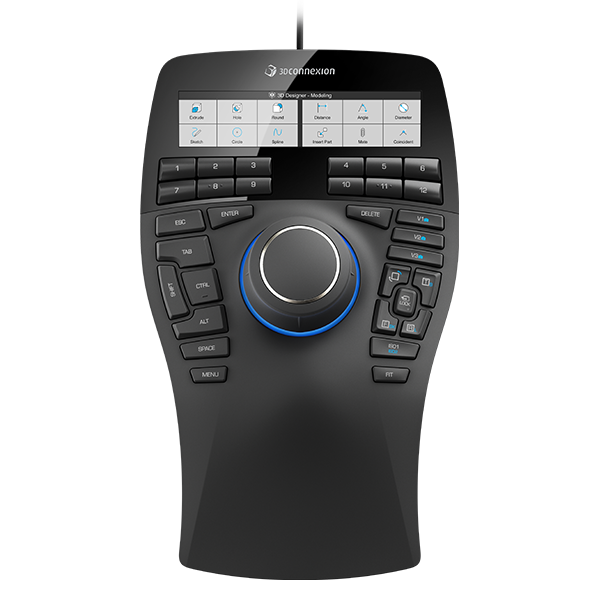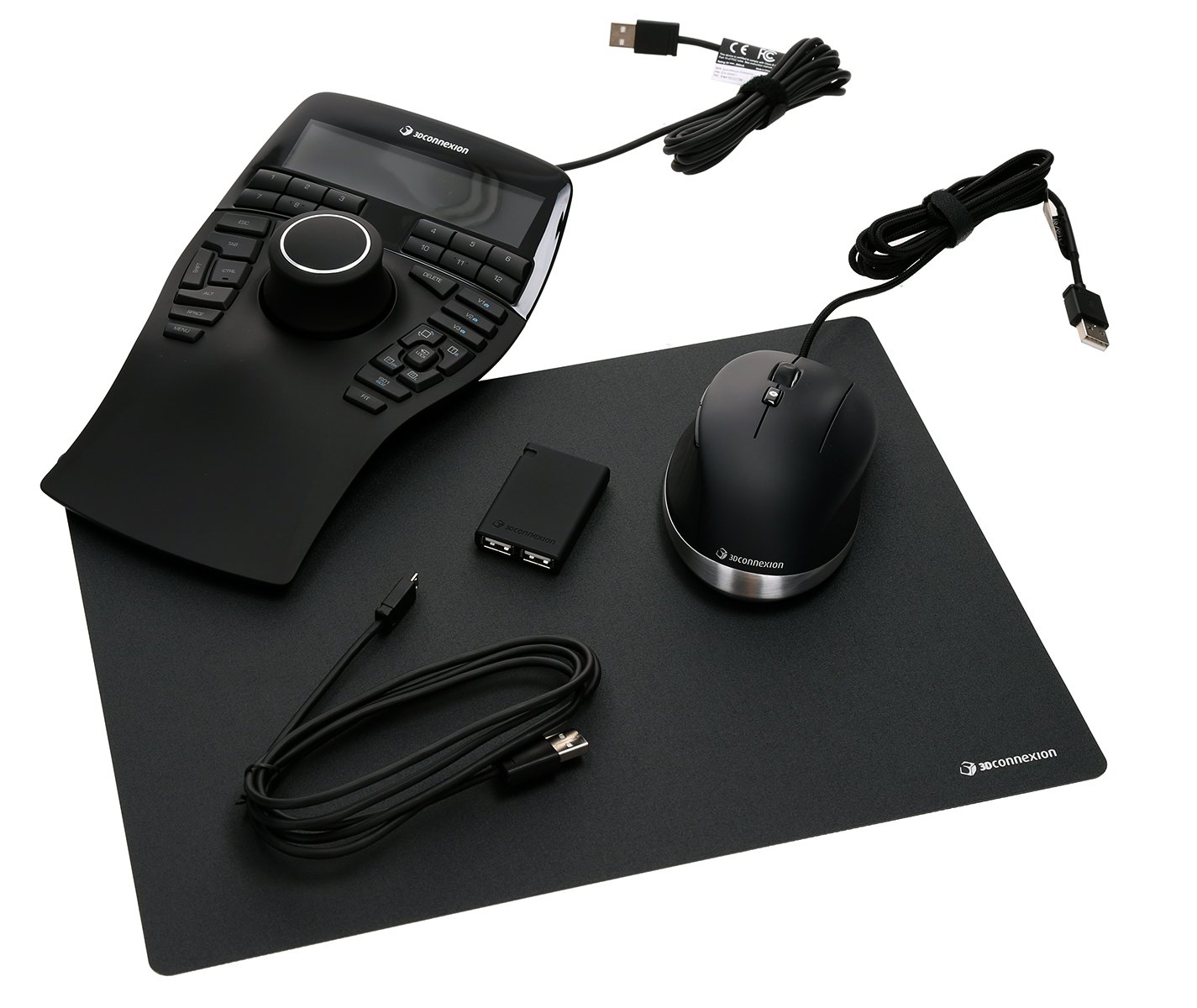 Box Contents
SpaceMouse Enterprise
CadMouse Pro Wireless with case
CadMouse Pad
3Dconnexion Universal Receiver
Twin-Port USB Hub
1.5 m Micro USB cable
As you can see from the above images, the SpaceMouse and CadMouse Pro are two very well designed products that provides unparalleled accuracy when it comes to navigating your 3D space. However before you start to use these products, you first need to install the drivers and software (around 700MB) in order to fully maximise the functionality of these devices. The CadMouse Pro can be connected to your PC/Mac via the 3Dconnexion Universal Receiver which is a USB dongle, the cable (which also charges the mouse) or through Bluetooth.
In terms of buttons on the CadMouse Pro, there are three full sized buttons on the mouse which is a true gamer for designers as it allows for additional navigation without a meddlesome smaller button. There are also two thumb buttons on the left side for zoom in/out, a clickable and very accurate scroll wheel plus a radial button to add shortcuts that together, nicely round out this ergonomically designed mouse.
Underneath the mouse is a power switch plus a toggle to swap between Bluetooth and the Universal Receiver. Unlike traditional mice, the CadMouse Pro is heavier and is considerably more accurate, particularly when matched with the CadMouse Pad. While I'm right handed and having a quick look at www.3Dconnexion.com, the mouse is also available in other sizes, including a left handed model and even a corded version. For designers on the move, the kit even comes with a sturdy carry case to protect your design investment.
The other part of the equation is the SpaceMouse Enterprise that works in parallel with the CadMouse Pro (USB connected to your PC/Mac) and adds another layer of navigation and accuracy to your modelling. The SpaceMouse Enterprise comes with a colour LCD display, including 12 programmable buttons (function keys) and the main selling point of this device is its control dial that adds to the navigation of the 3D space which is super accurate. It's more than just a zoom in/out dial but rather, it offers further control over the axes.
There are also some keyboard buttons (aka keyboard modifiers) located on the SpaceMouse Enterprise that include Escape, Control, Shift, Alt, Enter, Delete, Space and Tab which greatly minimises jumping to your keyboard and in essence allows you to focus on your 3D space. Add in three custom view keys, quick view keys and the SpaceMouse Enterprise is a very useful accessory for designers that like the mouse is also quite ergonomic.
Besides the super accurate dial, I love the colour LCD screen that automatically changes to the software you are using such as Blender or the Unreal Engine, even non-designing tools like Microsoft Edge and as it displays coloured icons, it improves your workflow. Another highlight is that the SpaceMouse Enterprise serves as a USB hub so you can connect the 3Dconnexion Universal Receiver directly into this device that in essence saves you a USB port.
Further, the software of 3DConnexion SpaceMouse Enterprise Kit 2 allows you to tweak the SpaceMouse and CadMouse Pro such as accuracy or what each buttons performs, however it even includes excellent tutorials and videos.
3DConnexion SpaceMouse Enterprise Kit 2 How to videos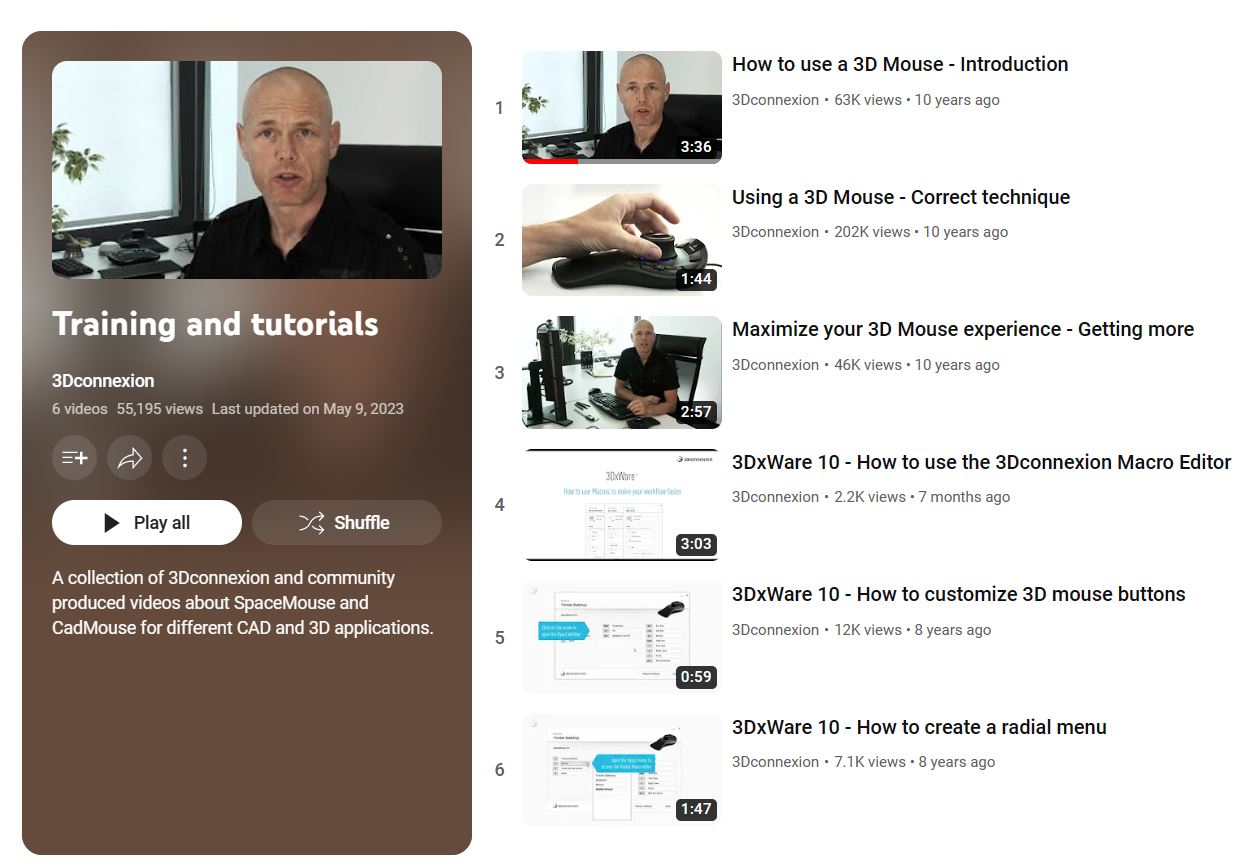 3DConnexion SpaceMouse Enterprise Kit 2 Assembly Video
#: Hands on training on how to use the CadMouse and SpaceMouse together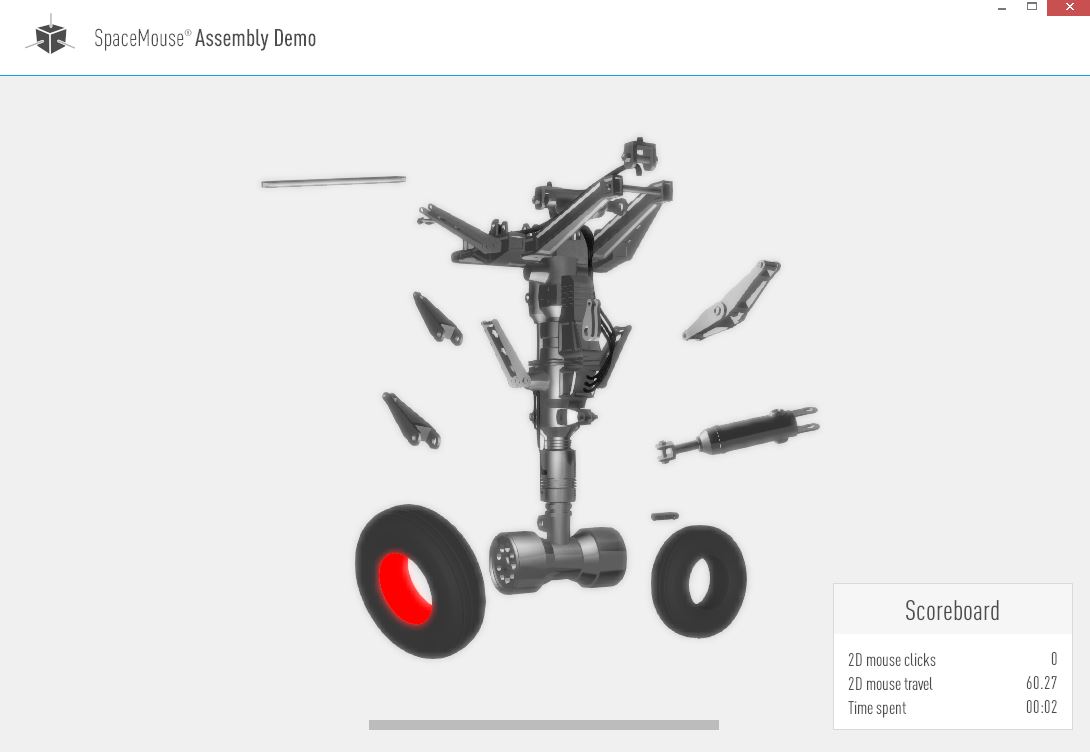 3DConnexion SpaceMouse Enterprise Kit 2 Viewer
#: Real-time tutorial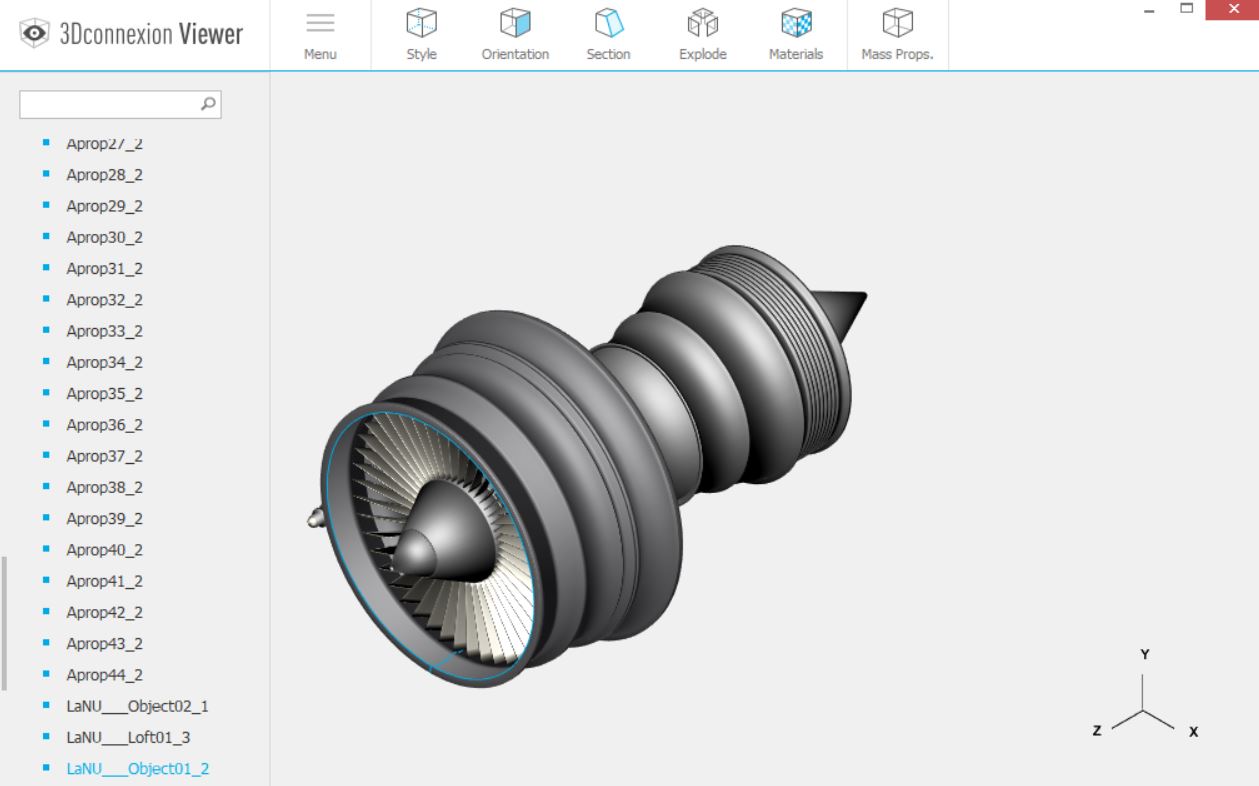 3DConnexion SpaceMouse Enterprise Kit 2 Settings
#: E.g. Managing pairing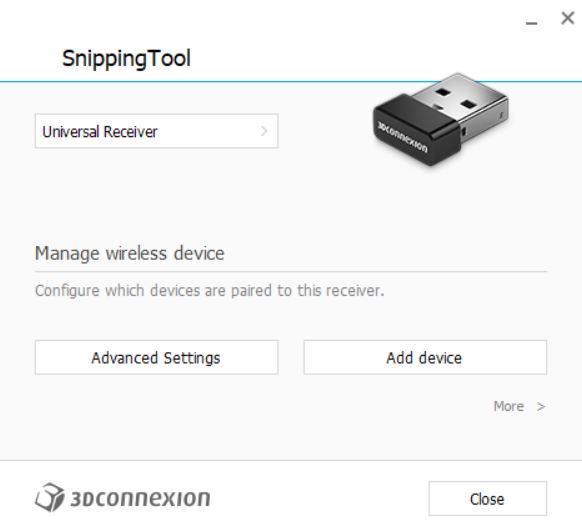 3DConnexion SpaceMouse Enterprise Kit 2 Manuals
3DConnexion SpaceMouse Enterprise Kit 2 Getting Started Videos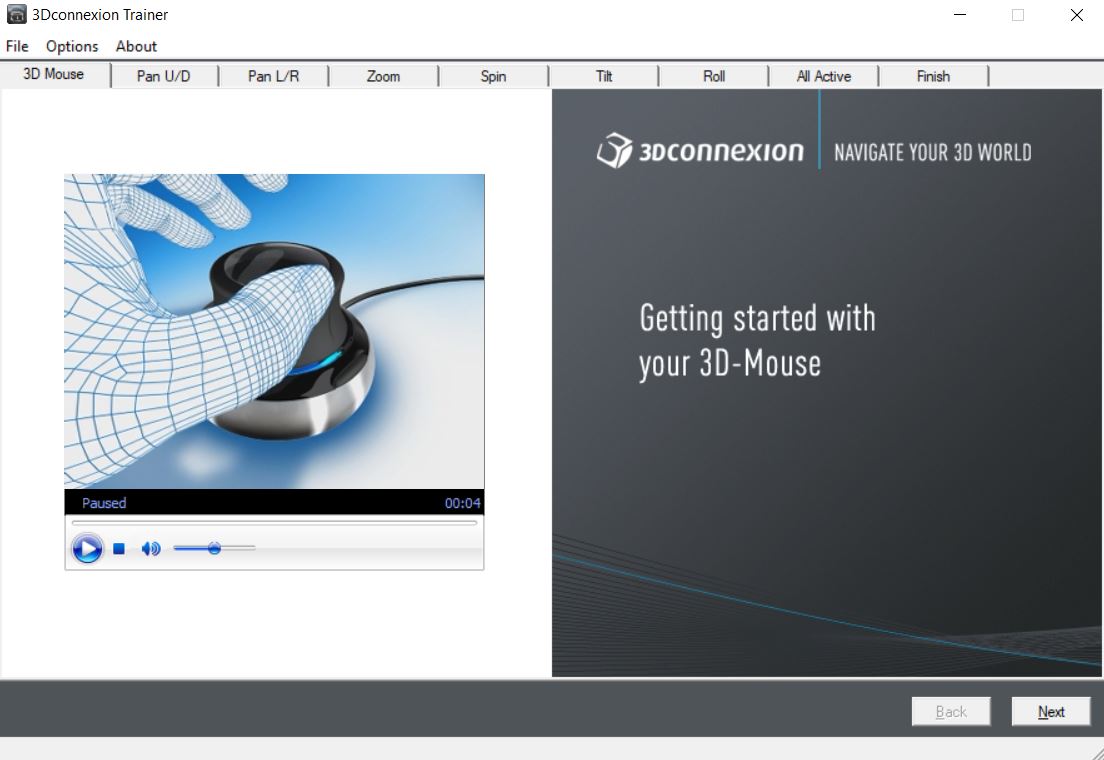 3DConnexion SpaceMouse Enterprise Kit 2 Main software hub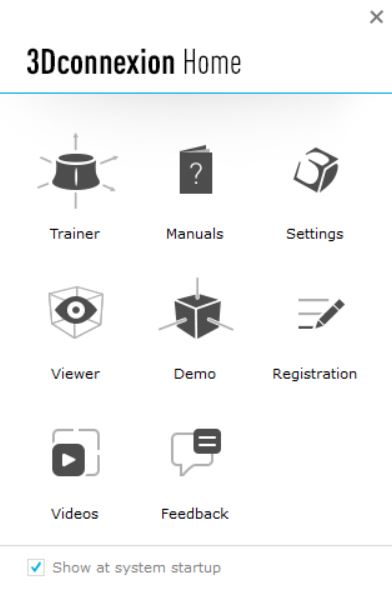 Using the SpaceMouse Enterprise and CadMouse Pro Wireless for almost a month now really makes me appreciate the work that has gone into both these products. Ease and accuracy comes into mind and when you are navigating environments or models, the control is unparalleled, particularly for the smaller touches in both Blender and the Unreal Engine. Even Adobe Substance 3D worked a treat. Further complementing the experience is the ability to tweak both devices and add shortcuts and views that again streamline your access of the 3D space. This also includes the clear LCD of the SpaceMouse Enterprise that easily allows you to engage in the shortcuts without too much thought.
A special mention should also be made about the CadMouse Pad that adds to control and how well the mouse flows on this surface. Compared to my Star Wars desk mat, there is no comparison.
Final Thoughts?
The 3DConnexion SpaceMouse Enterprise Kit 2 is a must have toolkit for anyone working in the 3D space and provides everything you need to start and improve your your workflow. Additionally, they are two very well designed products that are easy to setup and more importantly are super accurate when it comes to navigating 3D models and environments as even the smallest of tweaks is possible with the SpaceMouse Enterprise and CadMouse Pro Wireless together. Using both the Unreal Engine and Blender was a joy and the frustration levels were greatly reduced with my 3D modelling navigation. With that said, it does take a week or so to fully immerse yourself into both these devices but when you do, they become an extension of your hands.
Highly Recommended!