Movies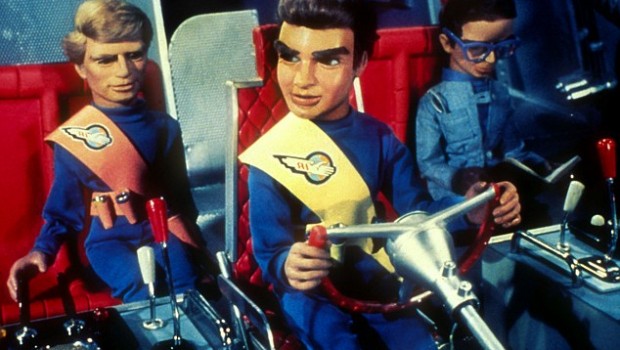 Published on October 10th, 2014 | by admin
30ft Thunderbirds 3 Rocket Lands – 5..4..3..2..1 thunderbirds are go!
To mark the 50th Anniversary of the legendary TV series Thunderbirds and celebrate a brand new series – Thunderbirds Are Go – coming to screens on ITV and Nine's youth-skewing digital channel GO! in its children's programming block next year, balloon artist Brian Getz from Indianapolis, U.S.A. has created a replica of the iconic Thunderbirds 3 rocket using 2,400 balloons in just nine hours. This unique creation is a far cry from the typical balloon art found at childhood parties and saw Brian creating his biggest balloon structure to date that would tower over your average balloon animal – reaching a whopping height of THIRTY FEET.
Brian has captured and explained the making of this balloon rocket on video. Twenty volunteers – who between them worked around 160 hours in one day – joined him to build the most challenging design he has ever attempted. 2400 balloons were used and placed carefully in an aluminium frame made to hold the design together and enabling it to stand upright. The Thunderbirds rocket and video are a one of a kind ode to the iconic series which is set for an action packed reboot on ITV next year. The much anticipated re-make uses a unique mix of CGI animation and live-action model sets to deliver a new level of action-adventure animation, whilst also paying tribute to the classic 1960's phenomenon.
Brian was keen to turn his hand to some Thunderbirds craft and said "I am always on the lookout for the next challenge and Thunderbirds has such recognisable and distinctive craft – the hardest part was deciding which rocket to replicate!"
ITV Studios is currently in production with New Zealand's Pukeko Pictures on a remake of the classic series originally produced by Gerry and Sylvia Anderson. The series will debut on ITV and CITV in 2015 and has already been sold to Australia's Nine Network.