Comics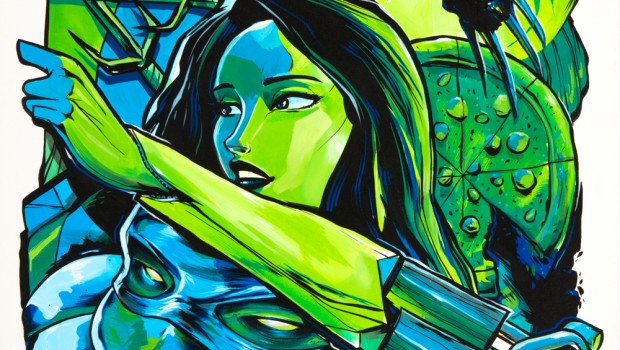 Published on September 3rd, 2014 | by Admin
2nd wave of Australian artists collaborate on international 'LEGEND OF THE YOKAI' artist initiative
Acclaimed Australian artists RHYS COOPER and SOFLES are featured in the second wave of artworks released as part of the "Legend of the Yokai" international artist initiative. They have each created a Turtles-inspired work based on their own unique artistic style.
These supplement the artworks created by fellow Australian artists NUMSKULL, ANTHONY LISTER and RONE.
Before the Teenage Mutant Ninja Turtles emerged from their lair to protect New York City from the sinister Shredder and his Foot Clan soldiers, there were four heroic "Kappa" (ancient turtle warriors who vowed to protect a humble village from the demonic Yokai).
Paramount Pictures is taking movie fans back in time, to an age of tradition, mystery and magic. In collaboration with distinguished artists from around the world, "The Legend of the Yokai" is a new experience that explores the secret origins of the Ninja Turtles. Based on traditional folklore, "The Legend of the Yokai" tells the epic tale of a village over-run by an evil warlord and his army of demon monsters. When all hope seems lost, the wishes of an innocent girl summon forth the heroic kappa turtles, who abide by the pillars of honour, courage, wisdom and brotherhood, fighting side-by-side to vanquish this fearsome evil.
Featuring artwork based on these four ideals created by over 30 artists from 16 different countries, "The Legend of the Yokai" brings an ancient epic to life and connects it to a new generation of heroes: the Teenage Mutant Ninja Turtles.
To view these pieces of art and works from artists around the world visit: