Games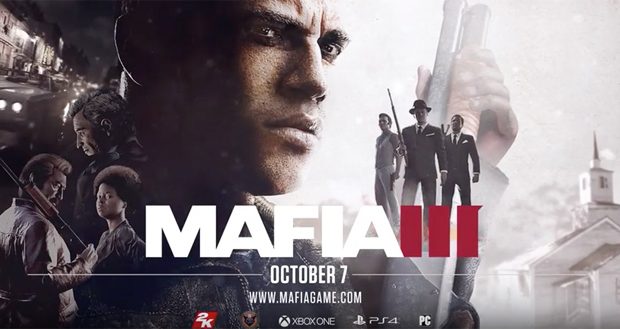 Published on June 13th, 2016 | by admin
2K unveils the Mafia III – E3 2016 Trailer and Complete Mafia III – E3 2016 Gameplay Reveal
With E3 2016 kicking off this week, 2K and Hangar 13 are excited to unveil the full-length Mafia III – E3 2016 Trailer and the Mafia III – E3 Gameplay Reveal, featuring never-before-seen gameplay along with commentary from Hangar 13 Creative Director Haden Blackman.
Get a crash course on Mafia III in the 22 minute E3 2016 Gameplay Reveal  for a holistic look at the city of New Bordeaux and story, including:
More on Lincoln's past and his road to revenge against the Italian Mob in New Bordeaux;
Character motivations for each lieutenant – Cassandra, Burke and Mafia II protagonist, Vito Scaletta;
A glimpse at the nine unique districts and the Bayou for players to explore;
Gameplay and combat mechanics that cater to every player's specific style;
and much more!
To learn more about Mafia III, check out the game's Facebook and Twitter channels.