News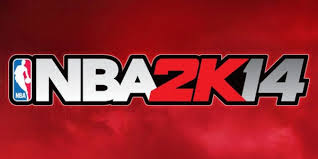 Published on October 2nd, 2013 | by admin
2K Sports Announces Next Gen Upgrade Offer for NBA®2K14 on Sony PlayStation® Systems to Highlight Unique Current and Next Gen Experiences
In an industry first, publisher of award-winning NBA 2K series addresses console transition by making two distinctly different games for current and next gen systems 
SYDNEY, AUSTRALIA – October 2, 2013– 2K Sports today announced a digital upgrade offer for NBA 2K14 on Sony PlayStation® Systems, designed to encourage fans of the popular basketball video game franchise to enjoy both of this year's installments in the award-winning NBA 2K series. Fans that purchase NBA 2K14 for PlayStation®3 in Australia and New Zealand will have the opportunity to buy the digital version for PlayStation®4 via the PlayStation Network for just $21.95 giving fans two distinct games at a significantly reduced price, providing an excellent value for those who want the unique experiences on both current generation and next generation consoles. The next gen version of  NBA 2K14 is built on an entirely new foundation that includes new game modes that bring next gen technology to life, and establishes the base that the franchise will build upon for years to come.
"We have spent considerable development time creating two very different experiences for current gen and next gen systems, crafting distinct features and gameplay offerings that uniquely harness the power of each system," said Jason Argent, senior VP of basketball operations at 2K Sports. "In this year of console transition, our goal is to give fans the best of what NBA 2K has to offer, wherever they play – and we know many fans will be playing on both new and existing consoles."
The PlayStation®4 digital upgrade offer will be redeemable via unique PlayStation Network codes found on vouchers included in-pack in all day one physical retail copies of NBA 2K14 for PlayStation®3, while supplies last. The offer will end on March 31st, 2014.
Developed by Visual Concepts, a 2K studio, NBA 2K14 is rated "G" in Australia and New Zealand. Fans that pre-order for PlayStation 3 and Xbox 360 systems will receive the King James Bonus Pack at no extra cost on day-one – October 3, 2013 in Australia and New Zealand. NBA 2K14 will also be coming to Windows PC on October 4, 2013, and later as launch titles for PlayStation 4 and Xbox One.