Games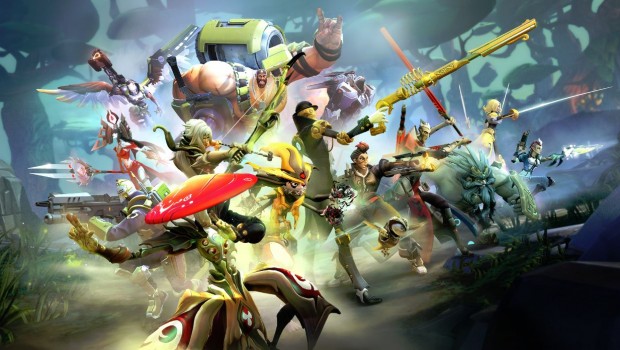 Published on March 7th, 2016 | by admin
2K and Gearbox Revealing Final Two New Battleborn Heroes
Today 2K and Gearbox Software introduced Kleese and El Dragón, the final two new playable heroes for the upcoming hero-shooter Battleborn, which launches with 25 playable heroes on PS4, Xbox One and PC on May 3, 2016.
Kleese and El Dragón couldn't be more different. An engineering mad genius hovering along in a comfy chair and a space luchador with cybernetic arms ready to tear you a new one. These two characters complete the roster of 25 Battleborn heroes, and like all Battleborn, are available to play in both competitive multiplayer matches, as well as the game's Story Mode – which can be played singleplayer, co-op up to 5 players, or 2-player splitscreen.
First up, the cantankerous Kleese, former director of Minion Robotics, hates getting his hands dirty – or getting out of his chair – to waste his time on some inferior being. So, of course he's going to design a hardened piece of plush, high-end "combat furniture" when he's forced to fight.
Then there's the champion luchador, El Dragón, who lost both his arms in his last big match against a rogue AI. Literally. As in a robot ripped both of his arms off during the Holo-Championship match. Rebuilt – and cybernetically re-armed – he's more dangerous than ever before.
You can read a lot more about both characters, including about how they play in-game in today's official introduction post on the Battleborn blog.
Videos of Kleese and El Dragón from the official Battleborn YouTube channels:
Kleese: https://www.youtube.com/watch?v=CTWLlFRinvs&feature=youtu.be
El Dragón: https://youtu.be/dPyDE4FTyZU