Games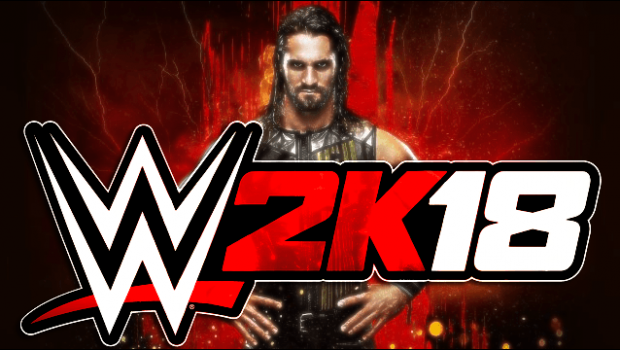 Published on August 25th, 2017 | by Admin
2K Announces Second Installation of WWE 2K18 Roster Reveal
In the second instalment of the highly-anticipated WWE 2K18 Official Roster Reveal, 37 additional WWE Superstars have been announced for inclusion in the forthcoming franchise's worldwide release. WWE Superstar Samoa Joe joined WWE's Renee Young and WWE Raw commentator Corey Graves to reveal the second group of Superstars confirmed to appear in WWE 2K18.
The instalment brings the following Superstars to WWE 2K18's extensive roster: AJ Styles, Bayley, Becky Lynch, Bobby Roode, Brock Lesnar, Brutus Beefcake, Daniel Bryan, Earthquake, Eddie Guerrero, Edge, Ember Moon, Godfather, Goldberg, Greg Valentine, Ivory, Jey Uso, Jim "The Anvil" Neidhart, Jimmy Uso, John Cena, Kerry Von Erich, Kevin Von Erich, Kurt Angle, Larry Zbyszko, Maryse, Mickie James, Mojo Rawley, Naomi, Natalya, Randy Orton, Roman Reigns, Sasha Banks, Shinsuke Nakamura, Tamina, The Miz, The Rock, Triple H and Zack Ryder.
Developed collaboratively by Yuke's and Visual Concepts, a 2K studio, WWE 2K18 is not yet rated by the Australian Classification Board.
WWE 2K18 is currently scheduled for worldwide release on October 17, 2017 for the PlayStation 4 computer entertainment system and Xbox One, as well as this Fall 2017 for Nintendo Switch. Early Access players will receive their copies and in-game bonuses beginning four days early on October 13, 2017.
For more information on WWE 2K18 and 2K, visit wwe.2k.com, become a fan on Facebook, follow the game on Twitter and Instagram using the hashtags #WWE2K18 and #BLN1 or subscribe on YouTube.