Games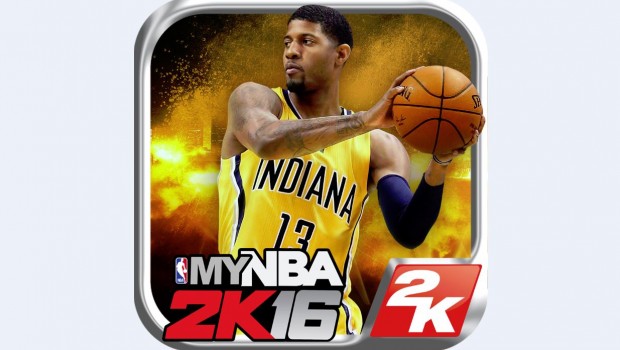 Published on September 17th, 2015 | by admin
2K Announces Paul George as Cover Star of MyNBA2K16 Companion App
Sydney, Australia – September 17, 2015 – 2K has announced that NBA 2K16, this year's iteration of the top-rated video game simulation series for the last 15 years*, will extend more opportunities for fans to experience the franchise with the MyNBA2K16 Companion app. Launching on October 1, 2015, MyNBA2K16  will feature two-time NBA All-Star Paul George as its inaugural cover star.
"I've been a long-time fan of the NBA 2K series and love staying close to the game when I'm on the road," said MyNBA2K16 cover athlete Paul George. "Being selected as the face of MyNBA2K16 is the perfect opportunity to stay connected with the game, as well as represent the NBA 2K franchise."
Keeping with the series' commitment to authenticity, MyNBA2K16 will provide fans a chance to stay constantly connected to NBA 2K, packing new features including MyCAREER display, MyPLAYER store, more ways to earn virtual currency and all-new episodes of 2KTV into the mobile experience. MyNBA2K16 will also include the collectible card game MyTEAM Mobile, where gamers can collect their favorite NBA athlete cards and challenge competitors globally in quick games, season tournaments and in-game special events.
MyNBA2K16 includes the NBA 2K themed card game, MyTEAM Mobile, which allows players to collect their favorite NBA player cards to challenge other competitors across the world in exhibition games, season tournaments and in-game special events. Fans will be able to earn Virtual Currency for NBA 2K16 via the MyNBA2K16 Companion app, creating a seamless cross-platform NBA 2K experience for fans on the go.
"It was a natural choice to select Paul George as 2K's first-ever cover athlete for MyNBA2K16," said Alfie Brody, Vice President of Marketing for NBA 2K. "We're always looking to go where our fans are, and with Paul on the cover, MyNBA2K16 will bring the ultimate mobile experience to fans worldwide."
Developed by Cat Daddy Games in conjunction with Visual Concepts, both 2K studios, MyNBA2K16 will be available for download free of charge on the App Store for iOS devices, including the iPhone, iPad and Pod touch, as well as the Google Play Store and Amazon Appstore for Android devices on October 1, 2015.