Games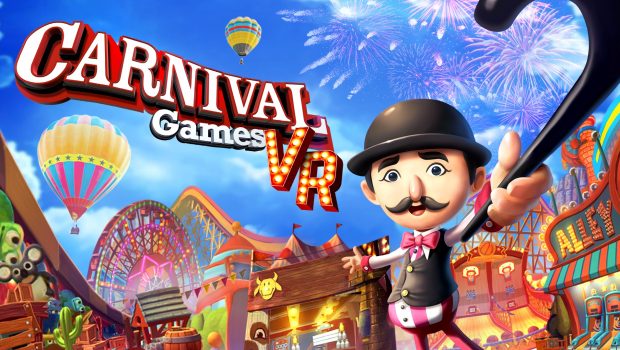 Published on October 29th, 2016 | by admin
2K Announces Carnival Games® VR Now Available on HTC Vive™ and PlayStation®VR
Sydney, Australia – October 28, 2016 – 2K today announced that Carnival Games® VR, a new take on the hit franchise created by Cat Daddy Games that has sold-in more than 9 million copies worldwide, is now available as a AUD$29.95/NZD$31.95 digital download for PlayStation®VR and USD$19.99/NZD$31.95 for HTC Vive™. Carnival Games VR marks 2K's first virtual reality offering, bringing the thrill of 12 different carnival games into living rooms in an engaging entertainment experience for all ages.
"2K is proud to make our debut in the exciting world of VR with an accessible and light-hearted entertainment experience," said Sarah Anderson, SVP of Marketing at 2K. "Carnival Games VR's stylized interactive environments and mini-games make it the perfect way to enjoy virtual reality with family and friends."
Carnival Games VR immerses players in a theme park, allowing them to explore, interact with patrons and play up to 12 unique games. Whether scaling a castle in Climbing Wall, or rolling for a high score in Alley Ball – everyone will find a favorite. In each of these games, players will have the opportunity to collect tickets for fun virtual prizes when they enter one of four different Carnival Alleys. All prizes are held in the Play Room where they can be used to unlock unique achievements. In addition, players can challenge their friends and see if they can earn the top spot on the online leaderboard. For full details on all 12 games, please see the Official 2K Blog.
Carnival Games VR is rated 'G' in Australia and New Zealand, is available now for the HTC Vive™ and PlayStation®VR, and will be available for Oculus Rift worldwide on 6th December, 2016. For more information on Carnival Games VR, subscribe on YouTube, follow us on Twitter, become a fan on Facebook and visit http://www.2K.com/carnivalgames.