Comics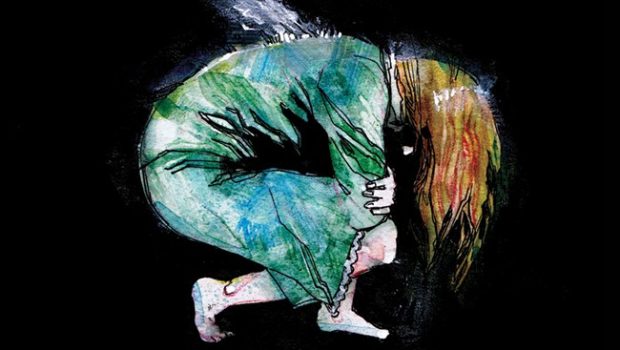 Published on August 23rd, 2017 | by Dana Folkard
25TH ANNIVERSARY VARIANT COVERS TRIBUTE THE WALKING DEAD!
Image Comics is pleased to reveal the six of 30 variants planned for the final month of 25th anniversary variants—October covers in homage of iconic THE WALKING DEAD cover designs.
This final month of variants will pay tribute to some of the hottest, most jaw-dropping moments from Robert Kirkman and Charlie Adlard's long-running, and industry-changing series that went on to become a pop culture phenomenon.
Available in stores on Wednesday, October 4th (Final order cutoff deadline Monday, September 11th):
ELSEWHERE #3 by Jay Faerber & Sumeyye Kesgin, cover by Kesgin & Riley (Diamond Code AUG170648)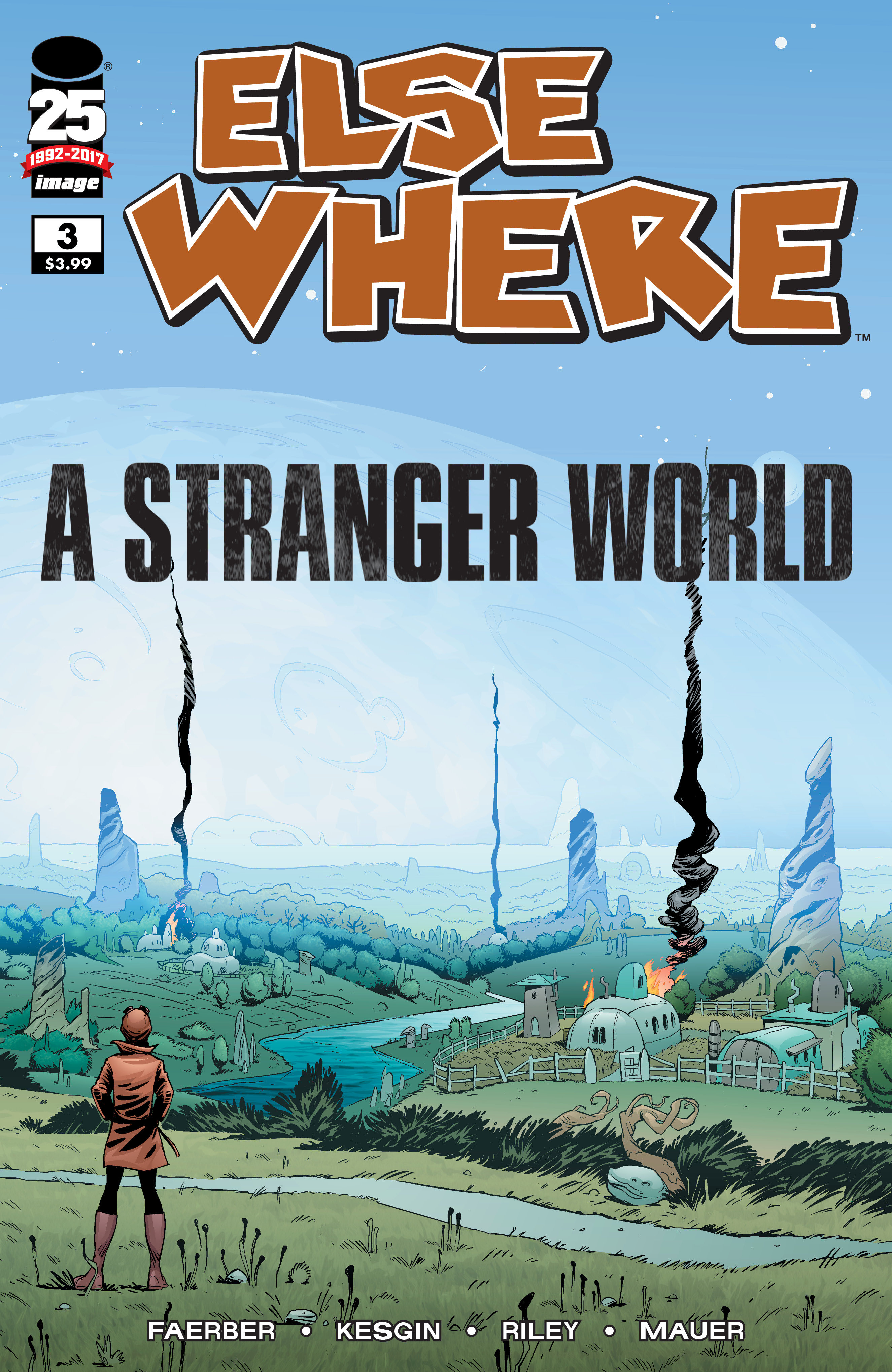 EXTREMITY #7 by Daniel Warren Johnson, cover by Johnson (Diamond Code AUG170650)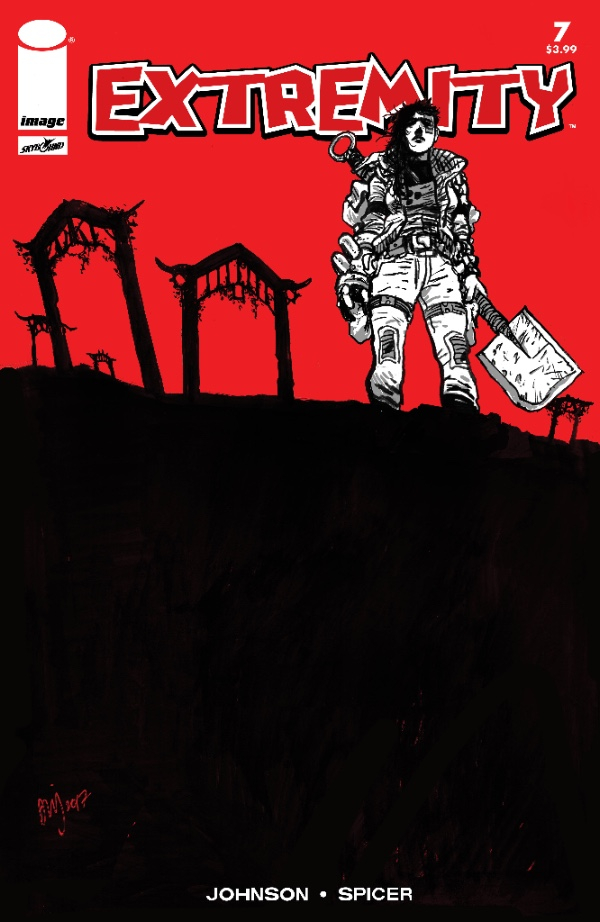 I HATE FAIRYLAND: I HATE IMAGE SPECIAL EDITION by Skottie Young, cover by Young (Diamond Code AUG170569)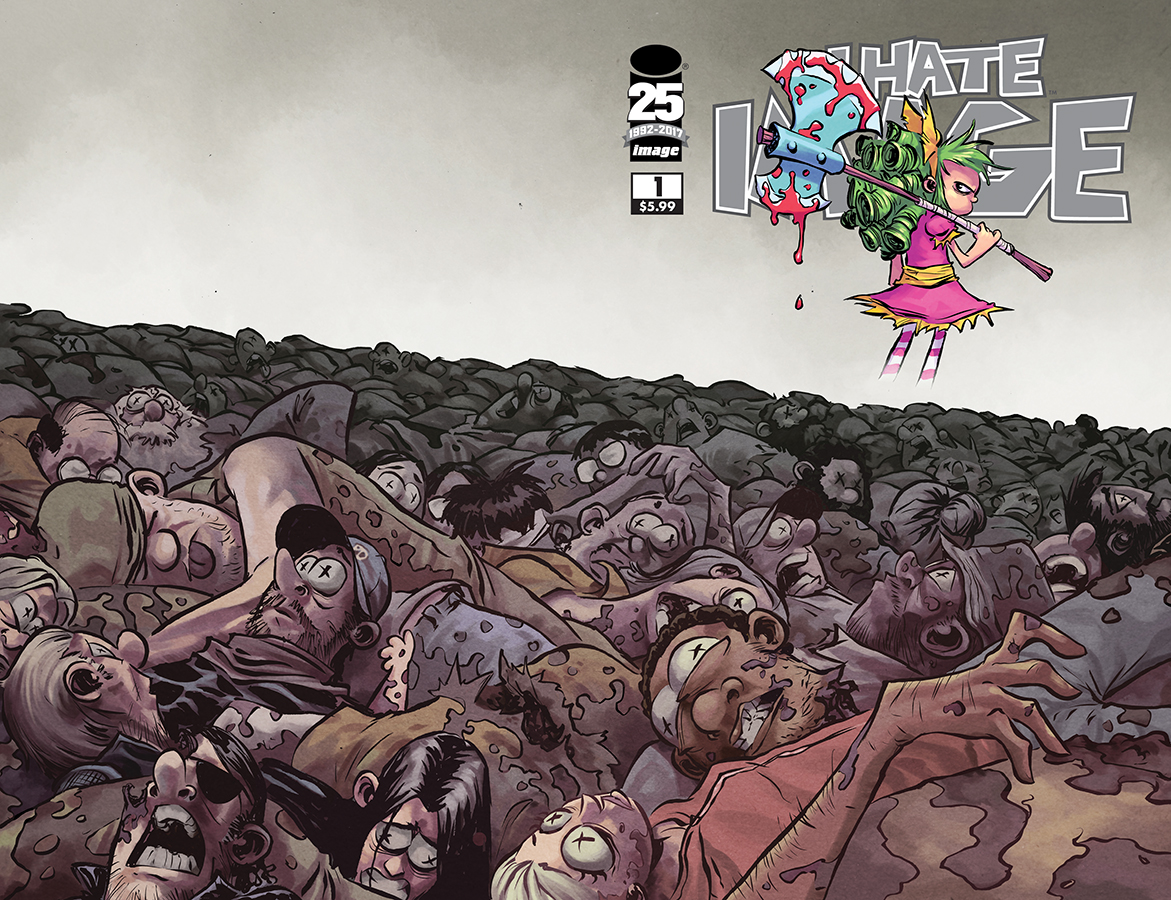 POSTAL #23 by Bryan Hill & Isaac Goodhart, cover by Goodhart (Diamond Code JUL178342)
REGRESSION #5 by Cullen Bunn & Danny Luckert, cover by Luckert (Diamond Code AUG170713)
SOUTHERN CROSS #13 by Andy Belanger & Becky Cloonan, cover by Cloonan (Diamond Code JUL178341)
SLOTS #1 by Dan Panosian, cover by Panosian (Diamond Code AUG170588)
Available in stores on Wednesday, October 11th (Final order cutoff deadline Monday, September 18th):
BIRTHRIGHT #27 by Joshua Williamson, Adriano Lucas & Andrei Bressan, cover by Bressan & Lucas (Diamond Code AUG170606)
BLACK SCIENCE #32 by Rick Remender & Matteo Scalera, cover by Harren (Diamond Code AUG170614)
ROYAL CITY #6 by Jeff Lemire, cover by Lemire (Diamond Code AUG170721)
THE WICKED + THE DIVINE #32 by Kieron Gillen & Jamie McKelvie, cover by McKelvie (Diamond Code AUG170772)
Rob Liefeld's YOUNGBLOOD #6 by Chad Bowers & Jim Towe, cover by Liefeld (Diamond Code AUG170775)
Available in stores on Wednesday, October 18th (Final order cutoff deadline Monday, September 25th):
CURSE WORDS #9 by Charles Soule & Ryan Browne, cover by Browne (Diamond Code AUG170633)
DESCENDER #25 by Jeff Lemire & Dustin Nguyen, cover by Nguyen (Diamond Code AUG170643)
GENERATION GONE #4 Ales Kot & Andre Araujo, cover by Araujo (Diamond Code AUG170654)
GRRL SCOUTS: MAGIC SOCKS #6 by Jim Mahfood, cover by Mahfood (Diamond Code AUG170662)
HORIZON #15 by Brandon Thomas, Juan Gedeon & Mike Spicer, cover by Gedeon & Spicer (Diamond Code AUG170668)
KILL THE MINOTAUR #5 by Chris Pasetto, Christian Cantamessa, Jean-Francois Beaulieu & Lukas Ketner, cover by Ketner & Beaulieu (Diamond Code AUG170686)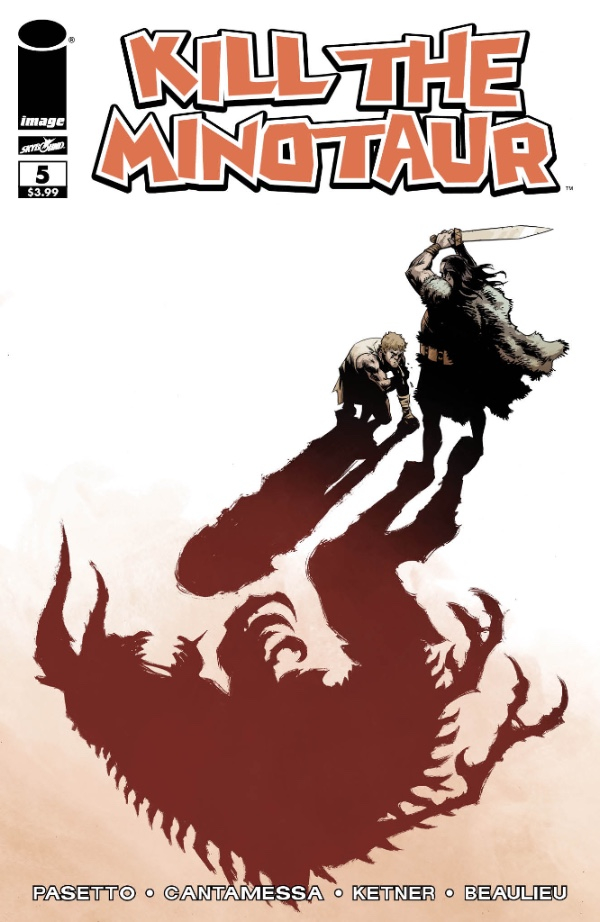 MANIFEST DESTINY #32 by Chris Dingess, Matthew Roberts & Owen Gieni, cover by Roberts & Gieni (Diamond Code AUG170695)
THE REALM #2 by Seth M. Peck & Jeremy Haun, cover by Jeremy Haun (Diamond Code AUG170710)
ROCKSTARS #8 by Joe Harris & Megan Hutchison, cover by Hutchison (Diamond Code AUG170718)
SPY SEAL #3 by Rich Tommaso, cover by Tomasso (Diamond Code AUG170739)
Available in stores on Wednesday, October 25th (Final order cutoff deadline Monday, October 2nd):
ANGELIC #2 by Si Spurrier & Caspar Wijngaard, cover by Wijngaard (Diamond Code AUG170604)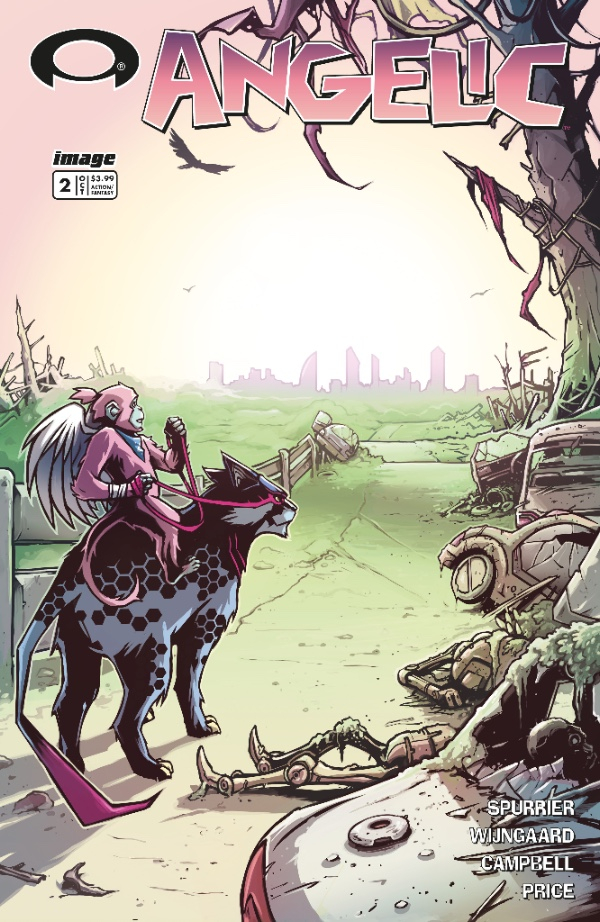 COPPERHEAD #15 by Jay Faerber, Drew Moss & Ron Riley, cover by Godlewski & Riley (Diamond Code AUG170627)
CROSSWIND #5 by Gail Simone & Cat Staggs, cover by Staggs (Diamond Code AUG170630)
GASOLINA #2 by Sean Mackiewicz, Mat Lopes & Niko Walter, cover by Walter & Lopes (Diamond Code AUG170652)
HACK/SLASH: RESURRECTION #1 by Tini Howard, Celor, K. Michael Russell, cover by Rugg (Diamond Code AUG170559)
THE HARD PLACE #3 by Doug Wagner & Nic Rummel, cover by Rummel (Diamond Code AUG170666)
SPAWN #279 by Todd McFarlane, cover by McFarlane (Diamond Code JUL178340)
UNDERWINTER: A FIELD OF FEATHERS #1 by Ray Fawkes, cover by Fawkes (Diamond Code AUG170596)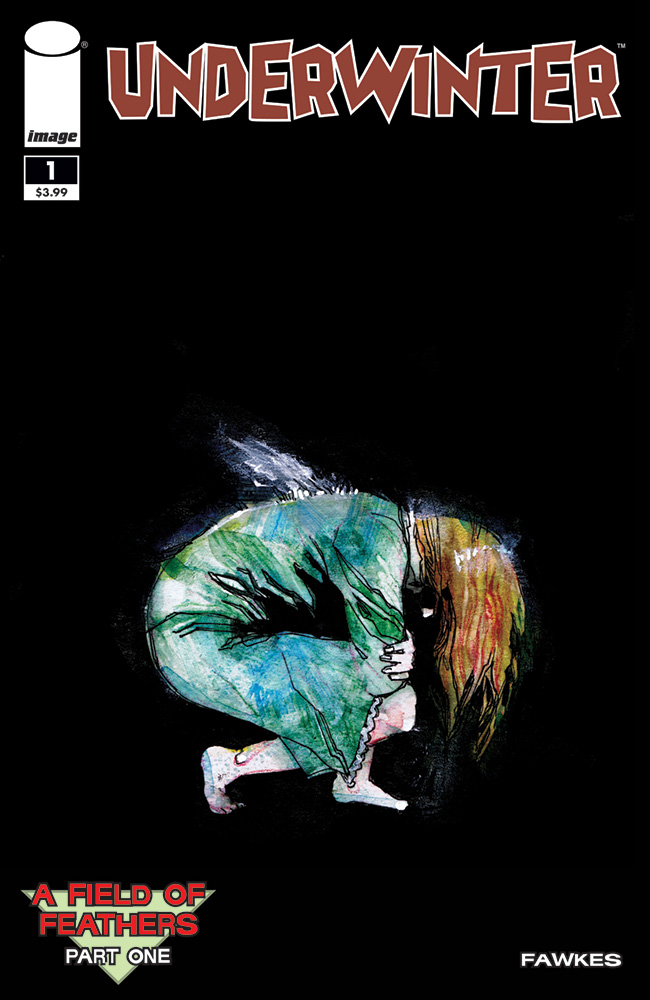 WAYWARD #24 by Jim Zub & Steven Cummings, cover by Cummings & Royce "Fooray" Southerland (Diamond Code AUG170769)