Blu-ray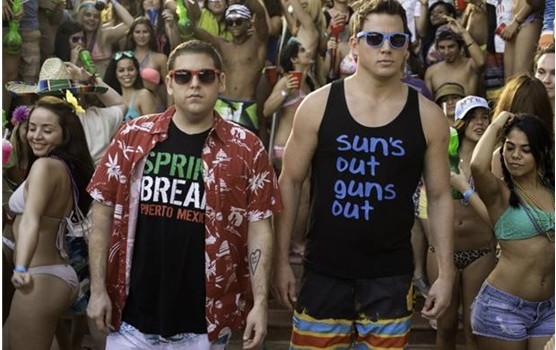 Published on September 17th, 2014 | by admin
22 Jump Street – November 6, 2014
Universal Sony Pictures Home Entertainment is releasing 22 Jump Street – available to own on Blu-ray™, DVD & Digital with UltraViolet™ from November 6, 2014.
Comedy powerhouses Jonah Hill (21 Jump Street, Superbad) and Channing Tatum (21 Jump Street, Magic Mike) are back in the highly-anticipated 22 Jump Street. Bigger, bolder and funnier than ever before, 22 Jump Street is an explosion of action packed comedy from start to finish.
Having survived high school, twice, big changes are in store for undercover police officers Schmidt (Jonah Hill) and Jenko (Channing Tatum) when they infiltrate a local college on a drug bust. Tasked with finding the dealer of new drug, Whyphy, Schmidt and Jenko must pose as fresh faced college students to get in with the right crowd.
The hilarious duo soon find themselves pulled in different directions when Jenko meets a kindred spirit on the football team and Schmidt falls into the bohemian art major scene. As they make new friends and explore new interests, the duo starts to question the future of their friendship. Not only do they have to crack the case and discover who the Whyphy dealer is before more students get hurt, they must also decide if their partnership has a future.
From Schmidt's walk of shame carrying his shoes from the night before, to the pair taking on marathon drinking challenges in a frat house hazing, not to mention terrorising the campus in a runaway football helmet golf buggy, audiences will be in stitches as they battle the throws of college life.
Take home the laugh out loud sequel, 22 Jump Street on Blu-ray™, DVD & Digital with UltraViolet™ from November 6, 2014