Films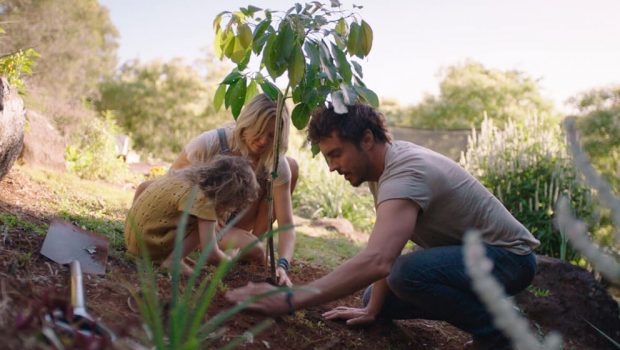 Published on September 19th, 2019 | by Damien Straker
'2040' DOCUMENTARY TO SCREEN TO WORLD LEADERS AT UNITED NATIONS CLIMATE ACTION SUMMIT
It was announced this week that footage from the documentary 2040 will be shown to world leaders at the official opening of the United Nations Climate Action Summit in New York on September 23, 2019 and the film will also be screened in full to UN Climate Summit Youth delegates.
Award-winning filmmaker Damon Gameau, who wrote and directed 2040, said of the announcement, "The intention of 2040 was to plant a seed of what a cleaner, more sustainable future could look like. To have aspects of that vision now shown to world leaders at the United Nations is obviously the best possible outcome. I am thrilled for everyone who put so much care and effort into making the film."
Convened by United Nations Secretary-General António Guterres, the UN Climate Action Summit runs from Saturday, 21st to Monday, 23rd of September in New York City and aims to boost ambition and accelerate actions to implement the Paris Agreement on Climate Change. With its empowering, relatable and hopeful messages about the possibilities for the future of our environment, 2040 was selected by the UN and clips from the film will feature in a video to be projected 360 onto the walls of the hallowed UN General Assembly Hall. The video, like the film, aims to highlight what our world could look like if leaders mobilise in a global and unprecedented effort from all sectors of society to act on the issue of climate change.
Gameau will travel to New York to attend the summit and attend other Climate Week NYC events, including a screening of 2040 to Youth delegates. The screening will be introduced by Christiana Figueres (Lead Negotiator of the Paris Agreement) who has described 2040 as "A most compelling blend of futuristic vision and current reality." A panel discussion with Gameau and prominent youth activists will follow the screening.
After sixteen weeks in cinemas and its recent release across physical and digital home entertainment channels, 2040 continues to perform at the box office with sessions at key cinema locations continuing to sell well. The film is now the fourth highest-grossing Australian feature documentary of all time at the domestic box office, with a cumulative box office total of $1,434,183.
2040 also continues to deliver against its ambitious impact goals with an initiative to bring the seaweed climate solution featured in the film to Australian waters. An initial fundraising target of $350,000 was met with the help of The Intrepid Foundation who contributed $175,000 in matched funding and recently committed a further $125,000 to the next phase of the project. The money raised will allow the Climate Foundation and the University of Tasmania to deploy Australia's first regenerative marine permaculture test platform with the goal of restoring degraded giant kelp forests in Storm Bay, Tasmania. More information about the project can be found via The Intrepid Foundation website.
An overview of the Climate Summit/Climate Week NYC activity:
Clips from 2040 screened in UN Climate Summit Energy Track sessions
Date/Time: 21/22 September, all day
Venue: UN Headquarters
Host/Sponsor: Office of the UN Secretary General
Audience: UN Climate Summit Delegates

Screening of 2040 for UN Youth Climate Summit delegates
Date/Time: 22nd September, 5:30-8pm
Venue: The Regal Cinema, Times Square
Host/Sponsor: WeWork & UN Youth Climate Summit
Speakers: Introduced by Christiana Figueres; Panel Q&A with Damon Gameau, Xiye Bastida (Climate Strike), Vic Jarrett (Youth v Gov), Alessandra Villanova (Earth Uprising)
Audience: Attendance open to UN Youth Climate Summit delegates.
Focus: youth vision for a sustainable future and examples of impactful action

Clips from 2040 screened at opening of UN Climate Summit
Date/Time: 23rd September, all day
Venue: UN General Assembly Hall
Host/Sponsor: Office of the UN Secretary General
Audience: World leaders, Heads of State, CEO's, Nobel Laureates
Notes: 10 short clips from 2040 will be featured in a 4mins video that will be projection mapped onto the 360 walls of the General Assembly Hall.

Screening of 2040 for NYC BCorp Community
Date/Time: 25the September 6-8:30pm
Venue: 1 Hotel Brooklyn Bridge
Host/Sponsor: Intrepid Travel
Speakers: Damon Gameau and James Thornton, Intrepid CEO
Audience: B Local NYC group (B Corps).
Focus: Sustainable businesses and how they can work to stop climate change.