Films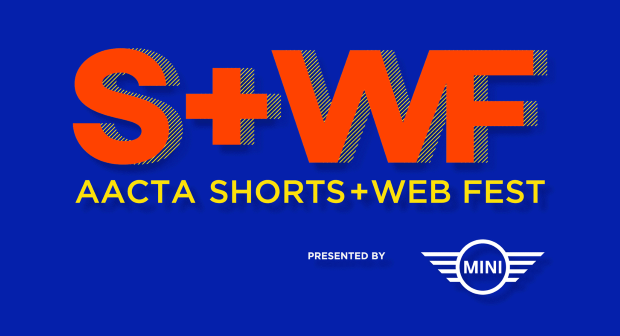 Published on September 2nd, 2019 | by Damien Straker
2019 AACTA AWARD NOMINEES FOR SHORT FORM CATEGORIES ANNOUNCED AT AACTA SHORTS + WEB FEST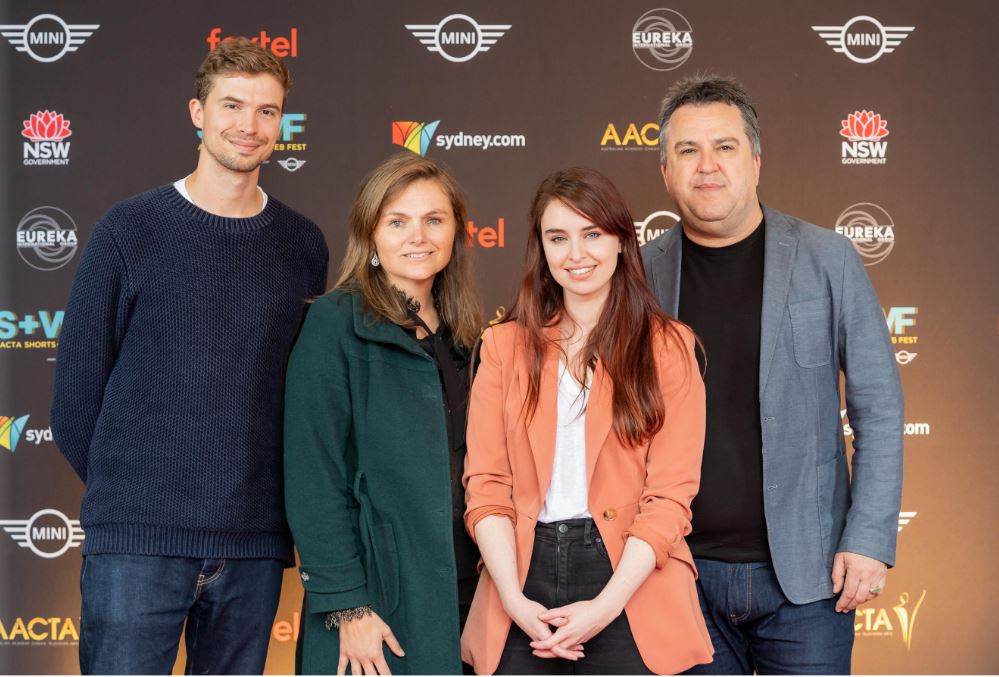 The Australian Academy of Cinema and Television Arts (AACTA) announced the nominees for the 2019 AACTA Awards for Best Short Film, Best Short Animation, Best Short Documentary and Best Scripted Online Video at their inaugural AACTA Shorts + Web Fest presented by MINI.
Following a curated Program which included screenings of shortlisted productions in each Award category, Danielle Cormack (PATRICIA MOORE, WENTWORTH, SECRET CITY) andJake Ryan (WENTWORTH, HOME AND AWAY) announced the official nominees to a live audience from the Factory Theatre in Sydney.
Exploring a variety of themes ranging from Australia's climate emergency to concepts of gender and even the global film industry's reboot culture, the nominees represent a strong mix of global festival favourites, previous AACTA Award winners and first time nominees. The 2019 AACTA Awards short form nominees include: Pia Borg's DEMONIC which premiered at Cannes earlier this year; Madeleine Gottleib's SNARE, which won acclaim at SXSW; Stefan Bugryn's WAR MOTHERS: UNBREAKABLE which made its world premiere at Tribeca Film Festival; and previous AACTA Award winner Dylan River's online series ROBBIE HOOD.
Celebrating the work of creatives online, nominees also included Aunty Donna's GLENRIDGE SECONDARY COLLEGE and Michael Cusack's KOALA MAN, both hosted on self-made channels amassing over 44 million views each; and Adele Vuko and Christiaan Van Vuuren'sCANNESERIES winning web series OVER AND OUT.
Over one thousand emerging filmmakers attended the two-day event, which featured 24 of Australia's world-class short form filmmakers participating in masterclasses and interviews to discuss the exciting new platforms and opportunities available to creatives who are shaping the next generation of the Australian screen industry.
Hosted by THE FEED's Jan Fran, the Program included two 90 minute Masterclasses in Short Film and Web Series creation, featuring unique insights from a line-up of renowned creatives such as Daley Pearson (DOODLES, BLUEY) and Michelle Law (HOMECOMING QUEENS, GET KRACK!N) who discussed the opportunities offered to screenwriters and filmmakers to build sustainable screen careers online, and JJ Winlove (12:12, THE MIND JOB) and Lucy Gaffy (DREAM BABY, NURSERY RHYMES) who spoke about the surprising opportunities a short film offers beyond its completion.
Becky Lucas (BE YOUR OWN BOSS, THE OTHER GUY, PLEASE LIKE ME) and Bec Charlwood (THE POPULAR EXPERIMENT) kept the crowd laughing with stand-up comedy amongst interviews with industry leaders which included Ingrid Johnston (ANIMAL LOGIC), and award-winning web series creators Christiaan Van Vuuren (BONDI HIPSTERS, SOUL MATES) and Adele Vuko (SKIT BOX, WHAM BAM THANK YOU MA'AM). Between learning sessions, the Festival Courtyard, filled with food trucks, pop-up bars and live DJ, became a place of constant activity offering attendees opportunity to connect and explore potential collaborations.
After a workshop in mastering the Perfect Pitch with Nicole Coventry (SBS), Bobby Romia (Create NSW), Carly Heaton (Foxtel), Stephen Corvini (Matchbox Pictures), and Billy Bowring (Fremantle Media), comedian Gen Fricker (LEGALLY BROWN, HAVE YOU BEEN PAYING ATTENTION?) hosted the live final of AACTA Pitch: Elevate.
AACTA Pitch: Elevate is a national pitching competition designed to discover the most original and exciting ideas for globally focused, high-concept scripted series. The winner of AACTA Pitch: Elevate was THE DEPARTMENT OF LAST REQUESTS, from Angela McDonald for which she received a host of prizes including $5,000 cash, $2,500 worth of support from Spectrum Films and tickets to the 2019 AACTA Awards presented by Foxtel Industry Luncheon and Awards Ceremony. Invaluable feedback was also provided from the judging panel and guidance will be offered on her development of a pilot screenplay.
Following the announcement of the AACTA Pitch: Elevate winner, AACTA Pitch: Forever Unexpected winner Loani Arman (THE MOTHERLOAD, MY BODY SAYS) sat down with Jan Fran to discuss how she brought her short film pitch to life thanks to MINI's contribution of $15,000 towards the budget of her short film and $2,500 worth of post-production support from Spectrum Films.
AFI | AACTA CEO Damian Trewhella, said: "The inaugural AACTA Shorts + Web Fest was a tremendous success that provided emerging Australian creatives the opportunity to get invaluable advice and support from industry leaders as they embark on their creative careers. We are thrilled with the strength of nominees in the short form categories which highlight the incredible talent within the Australian industry."
"It was incredibly exciting to see such a hub of creativity and to hear so many fresh perspectives from Australia's emerging filmmakers at AACTA Shorts + Web Fest presented by MINI. This generation of creatives are incredibly resourceful and are building their own audiences to sustain long screen careers for themselves." Said Alex McLean, National Marketing Manager of MINI Australia "We are incredibly proud to support these talented creators and to share their desires to continue pushing their industry forward."
The nominees for the 2019 AACTA Awards for Best Short Film, Best Short Animation, Best Short Documentary and Best Scripted Online Video will screen at AACTA Shorts + Web Fest in Melbourne on 3 and 4 September at Cinema Nova and in Brisbane on 2 and 3 September at Event Cinemas Brisbane. All nominees will also be screened on AACTA TV from 1 September.