Events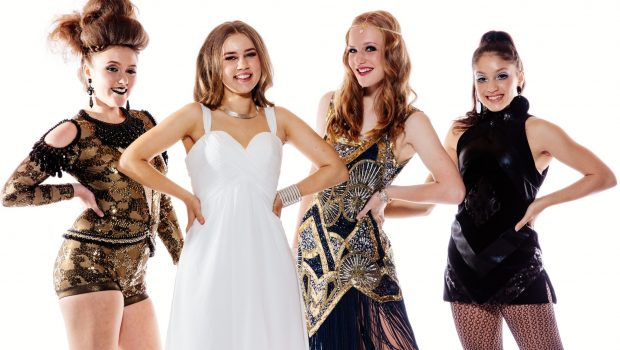 Published on June 1st, 2017 | by admin
2017 VICTORIAN STATE SCHOOLS SPECTACULAR TO SHOWCASE 'ANYTHING IS POSSIBLE' SATURDAY 16 SEPTEMBER, HISENSE ARENA
Three thousand young performers from more than 200 schools will showcase how "Anything is Possible" at the Victorian State Schools Spectacular on Saturday 16th September.
This year's extravaganza will feature the principal cast of a 64-piece orchestra, 30 lead vocalists, 16 principal dancers, 20 ensemble dancers, 8 backing vocalists, a magician, roller skaters, puppeteers and a 1300-voice choir and 1200 mass dancers.
The show explores themes of creativity, freedom of expression and self-empowerment – taking inspiration from the song Pure Imagination (Charlie and the Chocolate Factory).

Talented vocalists, dancers, skaters, puppeteers  and musicians will perform more than 40 songs, taking the audience on a musical journey – from popular top 40 songs by artists like Pharrell Williams, Justin Timberlake, Meg Mac, to movie classics from Edward Scissorhands,  Charlie and the Chocolate Factory, and traditional classical pieces – ending with a rousing rendition of John Farnham's You're The Voice.
The ever popular event amongst the State Schools sees 10 schools participating in the Mass Dance group and 16 in the Mass Choir for the first time.  We also welcome 95 students to the Principal Cast.
The Spectacular supports the Education State targets of more students reaching the highest level of achievement in the arts; ensuring kids are happy, healthy and resilient; and building pride in their schools. It also provides students an invaluable performing arts opportunity, encouraging development of their creative skills, discipline, perseverance and confidence over months of rehearsals. The environment is non-competitive allowing students to learn from each other as much as from the mentors.  Lifelong friendships are often made on this incredible journey.
Participating students work with, and learn from, industry professionals including Creative Director Neill Gladwin, Musical Director Chong Lim, Dance Director Deon Nuku, (Scooby Doo, Happy Feet, Moulin Rouge) and Associate Dance Director Troy Phillips (King Kong the Musical, Moulin Rouge, Hairspray, The Boy from Oz).  The Spectacular also has a partnership with the Australian Chamber Orchestra, providing tutoring and mentoring to student string musicians, as well Jason Coleman's Ministry of Dance.
Taking part in the Spectacular provides a unique training opportunity for students onstage, as well as behind the scenes on audio, lighting, video production, stage management, costume, make-up, photography and publicity.
The Victorian State Schools Spectacular is one of the largest recurring productions in Australia.  Across the two shows, over 10,000 people will have the chance to see some of the rising stars of today.
Ticket prices to this family friendly event have not increased from last year making this an   entertaining and affordable event.
Presented by the State Government of Victoria, the 2017 Victorian State Schools Spectacular – Anything Is Possible, is a not-to-be-missed event.

THE VICTORIAN STATE SCHOOLS SPECTACULAR – 'ANYTHING IS POSSIBLE'
TICKETING DETAILS:
Venue:                                 Hisense Arena
Date:                                     Saturday 16 September
Time:                                    1pm & 6:30pm
Performance length 3 hours (including interval)

PRESALE FROM 10am THURSDAY 1 JUNE – 12 JUNE  (no code word or special link required)
Adult:                    $35.00 + BF
Concession:        $30.00 + BF
Junior (U15)       $18.00 + BF

GENERAL PUBLIC ONSALE FROM 9am TUESDAY 13 JUNE
Adult:                    $40.00 + BF
Concession:        $30.00 + BF
Junior (U15):      $20.00 + BF                                               
Buy 10 tickets and get one adult ticket free (for group bookings please call 1300 364 001)
Bookings:   Ticketek  ticketek.com.au 132 849

FOR NEWS AND UPDATES FROM THE 2017 VICTORIAN STATE SCHOOLS SPECTACULAR HEAD TO:
OFFICIAL WEBSITE:          www.education.vic.gov.au/spectacular
FACEBOOK:                        www.facebook.com/performingartsunit
HASTAG:                              #VSSS17