News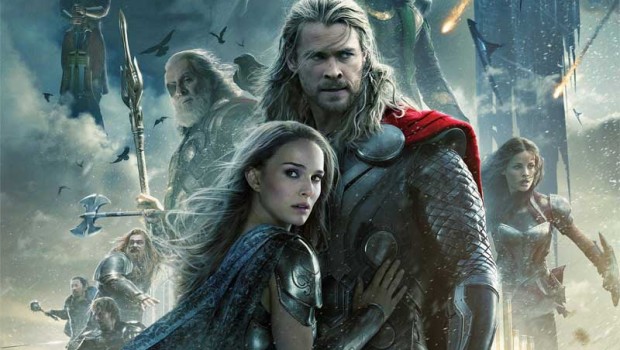 Published on December 17th, 2015 | by admin
2015's most popular entertainment stories
Yahoo7has revealed the most popular entertainment stories read by Australians in 2015, and Lamar Odom's near escape, Katie Price's natural chest and Chris Hemsworth's thor-tful generosity all made the top ten list.
1. Seinfeldactor Daniel von Bargen dies Sadly, the number one entertainment news story of the year was the passing of actor, Daniel von Bargen, known for his roles as Mr Kruger, George's boss on the last season of Seinfeldand Commandant Edwin Spangler in Malcolm in the Middle. Von Vargen passed away on March 5, aged 64.
2. Family Feud Contestant's Inappropriate Gerbil Answer Everyone's entitled to five minutes of fame, though for one Family Feud contestant, it's unlikely this is the way she wanted to earn hers. In February, when told, 'Name something a doctor pulls out of a person,' her answer of 'Gerbil' unsurprisingly didn't make the cut. It did however leave millions of people in hysterics around the world and earned her third place on Yahoo7's most popular entertainment articles for the year.
3. Lamar Odom wakes from coma Sports star and Kardashian affiliate, Lamar Odom sent the world into a frenzy in October when he was found unconscious in a brothel and spent the proceeding three days in a coma. The world was delighted with news he had awoken from his coma on October 17, and the story became the second most-popular entertainment story of 2015.
4. Katie Price shows off natural chest Katie Price is used to attracting headlines for her chest, but this occasion was a little different. Previously known by her pseudo name, Jordan, Katie was renowned worldwide for her excessively large fake chest. When her chest made headlines on March 5 this year, it was for the opposite reason. She removed the enhancements and kept to her natural figure.
5. Chris Hemsworth paid off parents debts Just when we thought the world couldn't love the Hemsworth brothers any more, Chris Hemsworth cued a collective 'aww' around the world on November 28 when he surprised his parents by paying off all their debts.
6. Lil Chris Dies Aged 24 The world was left devastated when English singer-songwriter, actor and television personality, Lil Chris passed away suddenly on March 24 at the young age of 24 following a battle with depression. Lil Chris shot to fame on Gene Simmons' School of Rock before going on to become a solo artist.
7. Amy Schumer's inappropriate Star Wars shoot Star Wars fans worldwide were up in arms when comedian Amy Schumer took part in a 'sexy' photo shoot for the US version of GQ magazine which they claimed sexualised their beloved Star Wars characters. The July cover featured an image of her suggestively sucking on the finger of C-3PO while one of the images within the spread inside saw her pictured in bed undressed with C-3PO and R2-D2.
8. Charlie Sheen reportedly about to reveal HIV status US actor Charlie Sheen, most recently known for his on-screen role on Two and a Half Men,and off-screen debauchery with drugs, alcohol and women, generated headlines in November when it was anticipated and then revealed that he is HIV positive.
9. The haunting parallels between Whitney Houston and her daughter In late January, Whitney Houston's daughter, Bobbi Kristina Brown was found unresponsive in a bath tub which saw her go on to be kept in a medically induced coma for several months following. What intrigued the world were the similarities between their lives. Both were found face down in tubs as the music industry prepared for the Grammy Awards, both lived in the constant glare of the entertainment industry, both struggled with drugs and both were criticised by friends and family about the men in their life.
10. Celine Dion's husband's final wish She stole our hearts with her voice and in August her husband stole our hearts with his final wish. Celine Dion's husband, Rene Angelil is battling throat cancer and told Celine that his final wish is to die in her arms.