Events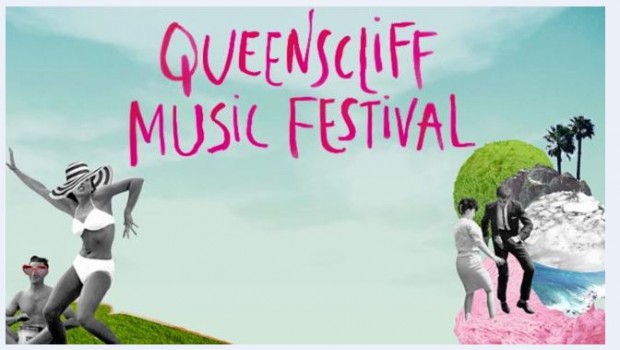 Published on September 22nd, 2015 | by admin
2015 QUEENSCLIFF MUSIC FESTIVAL FULL LINEUP ANNOUNCEMENT
he fifth and final lineup for the Queenscliff Music Festival is here and 2015 is sure to go down as a vintage year for one of Australia's best loved boutique festivals. Announcing a mainstage comedy program featuring Tom Ballard and Cal Wilson, the new line-up adds 15 local acts including Emerging Artist Grant Recipients Rough River and Tiny Giants. Also announcing Vince Peach to DJ in the new Ozone Lounge venue, daily Yoga sessions featuring live music, the Kids Quarter featuring top notch entertainment for all ages, and finally a feast of food stalls to keep up the energy levels with so much entertainment on offer.
This final announcement presents the icing the the QMF cake, with yet more acts to join the likes of Angus & Julia Stone, Hoodoo Gurus, Kate Miller-Heidke, Paul Dempsey, Augie March, Lior, and internationals Ron Sexsmith (CAN), The California Honeydrops (USA), Hollie Smith (NZ) and Trinity Roots (NZ).
QMF's Comedy program proved so popular last year that it's been kicked up to the mainstage. Bringing the laughs are comedy heavyweights Tom Ballard, Cal Wilson, Justin Hamilton and Tommy Little.
Leading the newly announced local acts are folk singer-songwriter Rough River and phych-garage four piece Tiny Giants, both recipients of this years QMF Emerging Artist Grant Program supporting them in the development of new albums. Other local talent includes Aine Tyrell, Alister Turrill, Bellarine VET Music, Gallie, Georgia Rodgers, Olly Friend, Rach Brennan, Revolution, Sean Patrick, Sweethearts, Tides of Welcome, Tom Richardson, and Velvet Bow.
Australia's guru of all things Soul, DJ Vince "The Prince" Peach, is set to bring the choicest cuts from his epic vinyl collection, DJing in the new Ozone Lounge venue, which takes the place of last year's VIP area and opens its doors to every punter at QMF, incorporating a café, lounge and cocktail bar.
The Kids Quarter program also heralds Showko Ventriloquist, Red the Clown, Judith Lanigan Hula Hoop Stunts, Pete & his Circus Dogs, and the Marimba Taters.
And pack the yoga mat because for the first time QMF will be hosting yoga on the Saturday and Sunday mornings 9am – 10am featuring live music, presented by True Spirit Revival Yoga.
For attendees who might want to plan their menu in advance, there will be something for everyone with the awesome array of food stalls at the festival this year. Including mouth-watering delights such as Round The Way Bagel Burgers, Soul Kitchen Woodfired Pizza, Señor Churro, Henriettas Chicken Shop, Those Guys Food, Perla Tacos, Simply Vegan Cuisine plus more!
Tickets are selling faster than ever so punters are encouraged to jump in now before prices increase on October 31st.
Bringing you fully up to speed here it is – the full line up for Queenscliff Music Festival 2015:
19-Twenty, Ainslie Wills, Alexandra Pye, All Our Exes Live In Texas, Angus & Julia Stone, Augie March, Ben Whiting, Benny Walker, Blue Eyes Cry, The California Honeydrops (USA), Cookin' on 3 Burners featuring Tex Perkins & Stella Angelico, Damian Cowell's Disco Machine, Estére (NZ), Franky Walnut, Hailey Calvert, Harts, Hey Frankie, Hollie Smith (NZ), Hoodoo Gurus, John Williamson, Josh Cashman, Josh Rennie-Hynes, Kate Miller-Heidke, Kingfisha, L-Fresh The Lion, Lior (Autumn Flow 10 year anniversary show), Louis Baker (NZ), Melbourne Ska Orchestra, Morgan Bain, Mustered Courage, Oka, Paul Dempsey, Raised by Eagles, Robert Forster, Ron Sexsmith (CAN), Sahara Beck, The Snowdroppers, Tash Sultana, Thomas Oliver (NZ), Tinpan Orange and Trinity Roots (NZ), Rough River, Tiny Giants, Aine Tyrell, Alister Turrill, Bellarine VET Music, Gallie, Georgia Rodgers, Olly Friend, Rach Brennan, Revolution, Sean Patrick, Sweethearts, Tides of Welcome, Tom Richardson,Velvet Bow, Tom Ballard, Cal Wilson, Justin Hamilton, Tommy Little and DJ Vince Peach
Queenscliff Music Festival | Queenscliff, Bellarine Peninsula, Victoria
27-29 November, 2015 | www.qmf.net.au