Events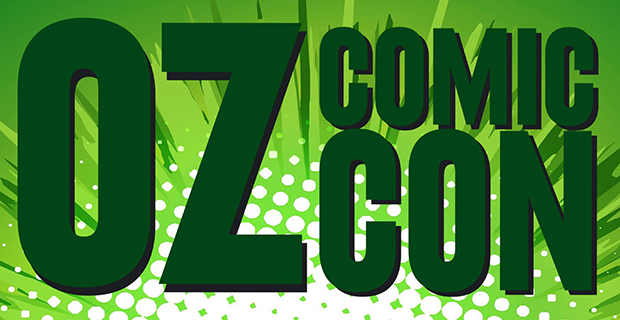 Published on July 6th, 2014 | by Admin
2014 Melbourne Oz Comic-Con Review
Summary: If you can survive the crowds, you'll really enjoy Oz Comic-Con 2014 in Melbourne!
Oz Comic-Con 2014
Where: Melbourne
Dates: 5th to 6th of July 2014
Where: Carlton Royal Exhibition Building
URL: http://www.ozcomiccon.com/
Writer: Andrew Bistak
Thousands of fans from across Australia converged at Carlton's Royal Exhibition Building for the next leg of Oz Comic-con, a celebration of all things pop culture from comics to movies, games and just about anything else that is considered cool. Running over two days in Melbourne between the 5th and 6th of July, Melbourne Oz Comic-Con boasted some amazing celebrity guests that included Richard Dean Anderson (Star Gate), Yvette Brown (Community) and Kristian Nairn (The Game of Thrones) as attendees gravitated to their favourite stars.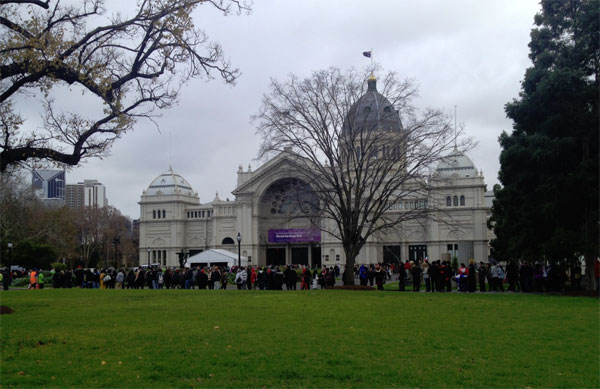 With such a stellar amount of celebrities, the entrance of Melbourne Oz Comic-Con actually had a line of people outside the exhibition building as they eager awaited to get in. Even though the line was a little long at times, once inside, this slight inconvenience was rewarded with the ultimate celebration of pop culture with the ground floor of the Exhibition Building devoted to collectibles, gaming and comic stars and the first level with the highly sought after celebrities like Tom Skerritt (Alien) and the lovely Jennifer Morrison (Once Upon a Time)
For comic fans, Oz Comic-Con had a wealth of creators and artists available such as David Yardin (Injustice: Gods Among Us) and Nicola Scott (Earth 2) who were not only available to talk to fans but also sign artwork, comics and even sketches. Add in voice actors such as Jason Marsden and Olivia Hack and the 2014 Melbourne Oz Comic-Con was a bustling hive of activity. Another great aspect about this con was the amount of amazing cosplayers attending that include familiar characters from Star Wars such as Darth Vader and Boba Fett to comic character such as Supergirl, Poison Ivy and Batman… this year's cosplayers were definitely the best yet!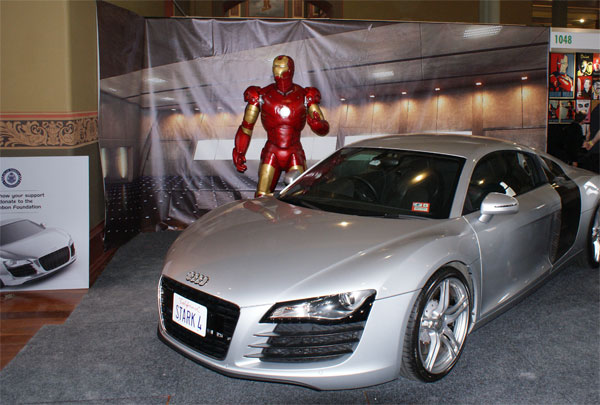 Those interested in merchandise or collectibles were also catered for and featured everything from comics, statues, video games and even replica weapons from a variety of fantasy inspired fiction. Sydney's King Comics were also on hand to sell some rare comics, including Melbourne's Classic Comics that had amazing statues, action figures and other collectibles for sale.
Lovers of anime could purchase a plethora of DVD's from the Madman stall or if you fancied something about video games, Nintendo were there and ready to deliver. Feel like hearing all the gossip about Veronica Mars, than why not pop over to the panel hosted by Jason Dohring who played Logan Echolls! With so much content available to fans, Oz Comic-Con was definitely the place to be.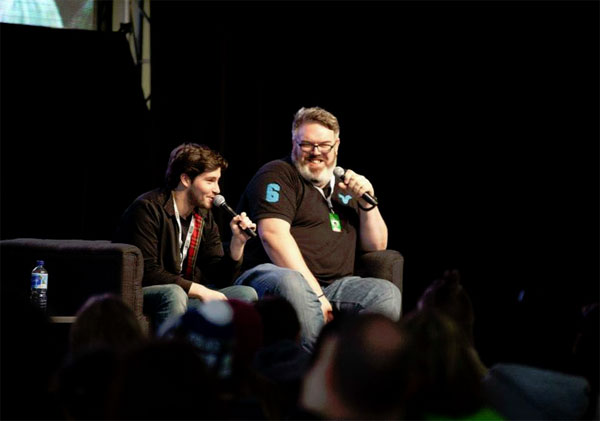 Final Thoughts?
Oz Comic-Con is definitely becoming one of Australia's premier conventions of pop culture as it collects film, television, comics, animation, collectibles and of course the stars and creators of fiction. With the ability to partake in a variety of interesting panels at this two day convention, it also gives fans the opportunity to chat to their favourite stars, shake their hand and even have their photo taken with them.
Of course, all this fun does come at a cost and that's not the admission cost. Compared to the previous years, 2014 seemed really jam packed, especially with some of the lines to see certain celebrities. It also didn't help that some people stopped in walkways to talk but once again, with so many fans, this is unfortunately to be expected. Even so, the 2014 Melbourne Oz Comic-Con ticked all the right boxes.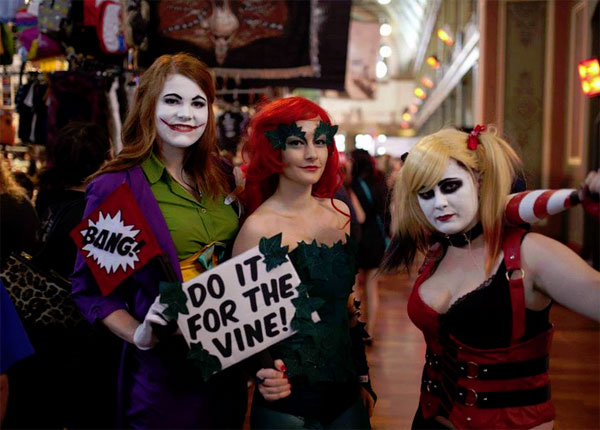 If you missed out on the 2014 Melbourne Comic-Con then don't fret because the action can still be found in Brisbane and Sydney!
Brisbane, QLD – September 6 and 7 at the Brisbane Convention and Exhibition Centre
Sydney, NSW – September 13 and 14 at the Sydney Exhibition Centre at Glebe Island