Games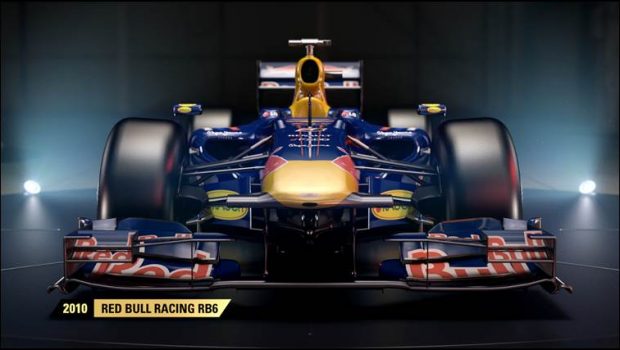 Published on June 2nd, 2017 | by Admin
2010 RED BULL RACING RB6 REVEALED AS NEXT ICONIC CLASSIC CAR IN F1™ 2017
THE 2010 CONSTRUCTORS' CHAMPIONSHIP WINNING CAR UNVEILED 

SYDNEY, 2ND June 2017 – Following the recent announcement by Codemasters® of F1™ 2017, the official videogame of the 2017 FIA FORMULA ONE WORLD CHAMPIONSHIP™, that the game will include the return of classic F1 cars to the series, as well as an even deeper career mode, numerous multiplayer enhancements, and a brand new 'Championships' game mode, Codemasters today unveiled the 2010 Red Bull Racing RB6 as the fourth classic F1 car that will feature in the game. F1 2017 will release onto PlayStation®4 computer entertainment system, Xbox One and Windows PC (via Steam) worldwide on August 25th 2017.
Codemasters have released a brand new trailer showcasing the World Constructors' Championship winning 2010 Red Bull Racing RB6, as driven by the 2010 World Champion Sebastian Vettel and team mate Mark Webber.
The Red Bull Racing RB6 was a dominant car in 2010, with nine wins, fifteen pole positions and six fastest laps. Christian Horner, Team Principal, Red Bull Racing said: "The RB6 is our first Championship winning car, and as such is very special to us. 2010 was a dream year for Red Bull Racing, to achieve our ambition and to do so in such a compelling and dominant fashion was a fitting testament to the car, the drivers and commitment of the team. We are delighted the RB6 is included in the new F1 game as a classic car, it's certainly a classic to us and I'm sure gamers will love driving it and trying to recreate those golden moments on track."
Consumers who pre-order or purchase 'Day One' copies of F1 2017 will have exclusive access to the iconic 1988 McLaren MP4/4, as part of the 'F1 2017 Special Edition.' Alternatively, the McLaren MP4/4 car will be available to be purchased at a later date. The eleven other classic cars are available in all editions of the game.
Follow Codemasters F1 games blog and social channels on Twitter and Facebook for future news, YouTube for video content, and visit the product website for additional information. Further details will be released on the upcoming game soon.