Games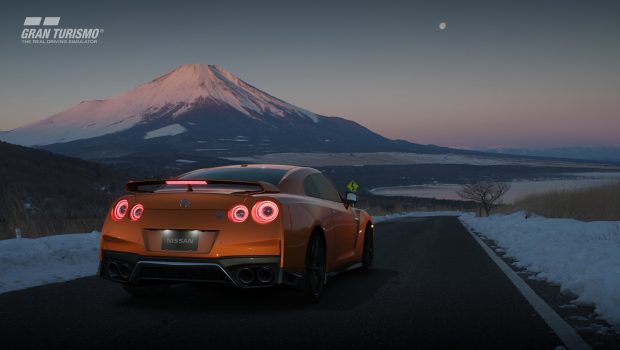 Published on October 16th, 2017 | by admin
20 Years of Gran Turismo: A look back at out how the iconic racing series was born
With the launch of Gran Turismo Sport just around the corner, Polyphony Digital President, Kazunori Yamauchi together with Sony Interactive Entertainment's Worldwide Studios President, Shuhei Yoshida took time to reflect on how the iconic racing series was born.
The journey began in 1993 when Yamauchi was producer for Sony Music Entertainment's small videogame development team; while Shuhei Yoshida was part of the PlayStation development team.
Yamauchi, who was interested in the hardware capabilities of the PlayStation console, desired to make a realistic driving simulator, which was a radical concept at the time.
While the executives didn't buy into his driving simulator idea, Yamauchi secured the budget for creating Motor Toon Grand Prix, a colourful karting game with cartoon stylings powered by sophisticated 3D graphics and physics. The game soon gained a strong following and, predictably, there were calls for a sequel – however, Yamauchi was already developing Gran Turismo and had his mind set on accomplishing his dream of launching a realistic driving simulator.
Over the next five years, Yamauchi and his small development team worked on Gran Turismo. In the beginning, the team, including Yamauchi, was only five-strong and although this grew throughout development, a small team of 20 finished the title – which was released to the public on December 23,1997 – and it ended up being one of the most iconic driving simulators made.
"I just kind of watched in disbelief as people bought our game. I think at the time, there was no room left to feel accomplishment. We were happy, but we just couldn't believe it. Because we worked on the first Gran Turismo for a very long time, it really felt like the game belonged to the team. We held on to it and held on to it, and nurtured it until the very last possible moment. That's when the Gran Turismo that was our very own suddenly wasn't ours anymore." – Kazunori Yamauchi
Click here to enjoy a look back at '20 Years of Gran Turismo'. Head to the PlayStation Blog to read about the full history of Gran Turismo.
Gran Turismo Sport launches exclusively on PlayStation 4 on 18 October. It is available now to pre-order from the PlayStation Store and select retailers starting from $79.95 AUD.