Movies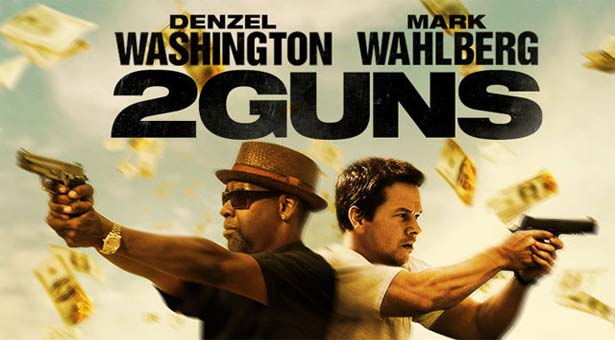 Published on December 3rd, 2013 | by admin
2 Guns – February 13, 2014
Universal Sony Pictures Home Entertainment is releasing 2 Guns – available to own on Blu-ray ™, DVD and UltraViolet ™ from February 13, 2014.
Two-time Academy Award® winner Denzel Washington (Best Actor, Training Day, 2002; Best Supporting Actor, Glory, 1990) and Academy Award® nominee Mark Wahlberg (Best Supporting Actor, The Departed, 2007) star together in the action hit 2 Guns.
Based on the graphic novel of the same name, 2 Guns is an edge-of-your-seat thrill ride from Icelandic filmmaker Baltasar Kormakur (Contraband) with an all-star cast including Paula Patton (Mission Impossible: Ghost Protocol), Bill Paxton (TV's Hatfields & McCoys), James Marsden (Straw Dogs), Fred Ward (Armored) and Edward James Olmos (Battlestar Galactica).
For the past 12 months, DEA agent Robert "Bobby" Trench (Washington) and U.S naval intelligence officer "Stig" Stigman (Wahlberg) have been reluctantly attached at the hip while working undercover as members of a narcotics syndicate. When their attempt to infiltrate a Mexican drug cartel and recover millions goes haywire, Trench and Stig are forced on the run together, and the only person they can count on to survive is each other. Unfortunately for their pursuers, these good guys have picked up a few bad-tricks along the way.