Films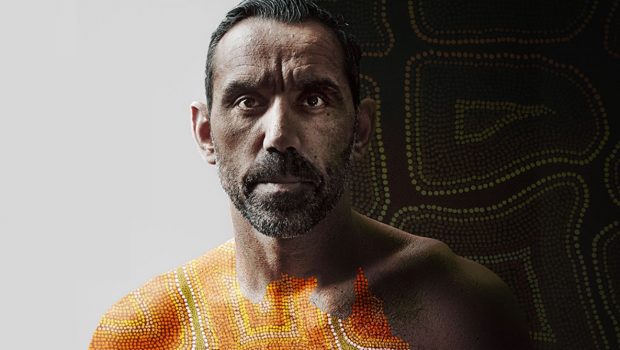 Published on August 27th, 2019 | by Damien Straker
2-For-1 OFFER FOR THE AUSTRALIAN DREAM
Following the release of THE AUSTRALIAN DREAM in cinemas last Thursday, Madman Entertainment has today announced a 2-for-1 ticket offer will be made available for football fans this weekend, coinciding with the AFL pre-finals bye, at participating cinemas around Australia.
With the film dominating the national conversation for months with polemic discourse, THE AUSTRALIAN DREAM's ticket offer fits with the broader objectives for the film; to continue the conversation about race, identity, and belonging, and how we can walk together on a path towards reconciliation in Australia.
The 2-for-1 ticket offer for is valid and open to all people who present a current AFL membership or AFL club membership at the box office, or, who redeem a unique discount code online at participating cinemas from Thursday 29th through to Sunday 1st August 2019.
Madman's Managing Director Paul Wiegard commented, "With THE AUSTRALIAN DREAM, one of our key objectives is to help broaden the conversation about Adam's experience and the issues the film focuses on. From the opening weekend box office results, we can see that the traditional cinema-going audience is turning up to see the film, but we feel it's an important film which the broader football and sporting community need to see. What better timing than a weekend with the pre-finals bye when there aren't any competing games.  A free kick for AFL club members!"
Well-received critically, with key football platforms urging audiences to see the film, Fox Sports stated, "If there's a movie that needs to be seen beyond the converted, it is this one." Furthermore, AFL's official game program, the AFL Record, added (it is) "Mandatory viewing for everyone, football fan or not."
THE AUSTRALIAN DREAM is now in cinemas.
SYNOPSIS:
THE AUSTRALIAN DREAM is a documentary that uses the remarkable and inspirational story of Indigenous AFL legend Adam Goodes as the prism through which to tell a deep and powerful story about race, identity and belonging.
For the first time Adam reveals his profound emotional journey in his own words and asks fundamental questions about the nature of racism and discrimination in society today. Walkley award-winning writer Stan Grant and BAFTA award-winning director Daniel Gordon join forces to tell this remarkable story of one of the most decorated & celebrated players in AFL history. A man who remains a cultural hero; the very epitome of resilience & survival, who continues to fight for equality and reconciliation.
THE AUSTRALIAN DREAM is an Official Australian / UK Co-production by GoodThing Productions and Passion Pictures. Principal production investment from Screen Australia in association with Lorton Entertainment, the ABC and Film Victoria.
THE AUSTRALIAN DREAM is distributed in Australia and New Zealand by Madman Entertainment, a leading independent film and television distributor with a strong specialisation in the documentary space, having distributed six of the last twelve Academy Award winning documentaries.
*TICKET OFFER TERMS AND CONDITIONS:
The offer applies at all sessions of THE AUSTRALIAN DREAM at participating locations on Thursday 29th, Friday 30th, Saturday 31st and Sunday 1st August 2019. Anyone who presents a current AFL or club membership card will be able to purchase an adult ticket and receive a second adult ticket at no additional cost.  To redeem the offer a current AFL or club membership card must be shown when purchasing tickets at the box office or use a unique discount code when purchasing tickets online at participating cinemas.
Participating cinema locations and full terms and conditions can be viewed at: www.madmanfilms.com.au/the-australian-dream/twoforone/