Films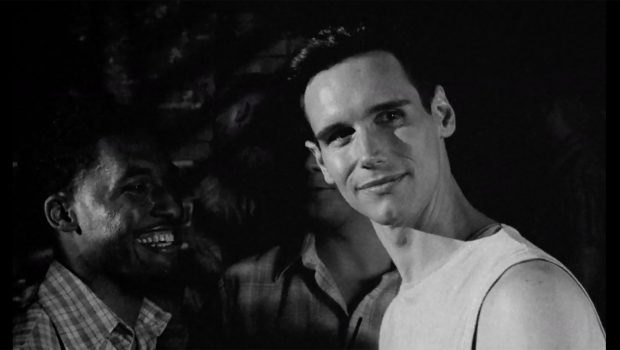 Published on April 22nd, 2019 | by Harris Dang
1985 – Film Review
Reviewed by Harris Dang on the 3rd of April 2019
Icon Film presents a film by Yen Tan
Produced by Ash Christian and Hutch
Written by Yen Tan based on a story by Hutch
Starring Cory Michael Smith, Virginia Madsen, Michael Chiklis, Jamie Chung, Aidan Langford, Ryan Piers Williams, Michael Darby and Tina Parker
Edited by Hutch
Running Time: 85 minutes
Rating: M
Release Date: the 25th of April 2019
Many of us marvel at the wonders of storytelling through various mediums, including cinema, literature, theatre and radio. Yet it is hard to fathom how we have been programmed to follow a narrow trajectory of storytelling that suppresses a wide variety of cultural viewpoints. There is a rich tapestry of voices that makes storytelling refreshing or adventurous and redefines the same tired lead archetypal character: a Caucasian cisgender person.
Storytelling can undertake different perspectives, including different races, genders, sexual orientations, and ages. It is only recently that stories from a queer perspective have increased. Case in point, we have gay Asian-American director Yen Tan's family drama 1985. Garnering critical acclaim from various festivals, it sounds like we have another winner on our hands. While there are some films that have garnered critical acclaim, there are controversies as to how certain types of people are portrayed on screen. Lukas Dhonts' Belgian drama film Girl (2018) is one example. Will 1985, based on a story by Tan's collaborator Hutch, live up to its acclaim and portray the LGBTQI community honestly?
Set in Texas in 1985, Corey Michael Smith stars as Adrian, a closeted gay man who, after several years living in New York, is returning home for a family visit. He intends on mending and restarting relationships with his father, Dale (Michael Chiklis), mother, Eileen (Virginia Madsen), his little brother, Andrew (Aidan Langford), and his former childhood friend, Carly (Jamie Chung). This is not a typical family visit though. Alongside his hidden sexual orientation, Adrian harbors a dark secret that if revealed will change their lives forever.
1985 lives up to its critical acclaim by providing an honest and genuine view of its time period and the LGBTQI community itself. It is a low-fi wonder that is remarkably sensitive and a compassionate family drama. While brief, there are two reasons why it works, which include Yen Tan's direction of the storytelling and the performances. Thanks to the understated editing (by Tan and Hutch) and Hutch's tactile cinematography (shot on black-and-white super 16mm film), writer-director Yen Tan accentuates the storytelling. He captures the 1980s without relying on cheap nostalgia or on-the-nose musical choices. Similarly, he portrays Adrian's world with clarity and assured patience that he amplifies a sense of slow-burning intensity.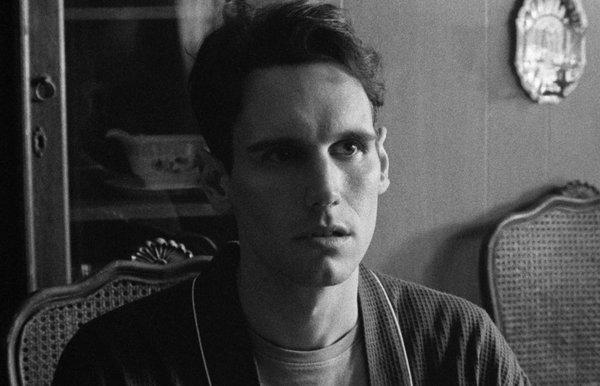 Every frame of the story feels precise and meticulous. Despite its sparsity, the scenery grows claustrophobic as Adrian's story continues. The use of silence (including spaces between dialogue or moments of contemplation), every open space, and the movement of the camera (including a fantastic heart-to-heart talk between Smith and Chiklis) emphasises the power and emotion of the characters' interiors.
They are deeper than their archetypes suggest. For example, Carly is a Korean-American amateur stand-up comedian, whose race brings an indirect obstacle between Adrian and his father who is a Vietnam War-veteran. Meanwhile, his devout mother hides her voting habits from her husband and his younger brother Andrew is a pre-teen Madonna fan who might be more like him than he realises.
The stellar filmmaking is complemented by an impressive cast that delivers great performances and brings their characters to life with ingenuity and verve. Corey Michael Smith is mostly known for his performance as 'The Riddler' in the television series Gotham (also starring fellow actress Jamie Chung) and he also starred in the acclaimed LGBTQI romantic drama Carol (2015). He gives a fantastically understated performance where every emotional tic and line delivery is executed with great precision. Even an innocuous line of dialogue, such as 'I just really want to hang out', packs a powerful dramatic punch.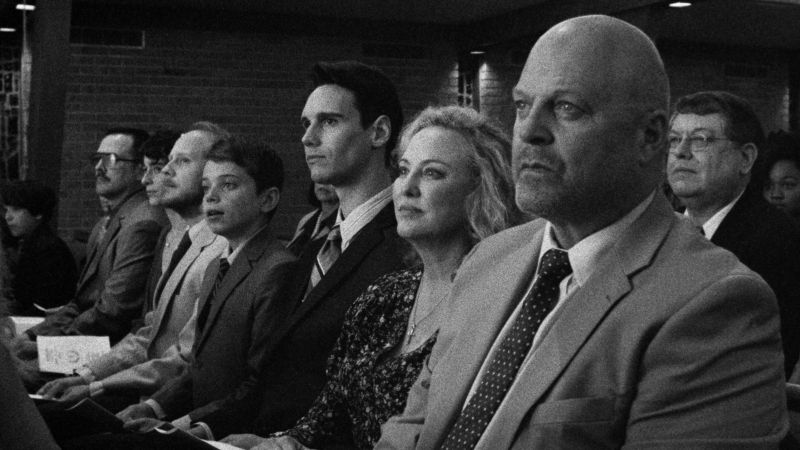 Virginia Madsen (who has always been fantastic since 1992's Candyman) and Michael Chiklis (who also stars in Gotham) are wonderful as Adrian's parents. They both gradually reveal the layers of their characters with conviction and nuance. Jamie Chung (an underrated actress thanks to her underseen performance in 2012's Eden) does very well as Carly, the childhood friend of Adrian. She excels in drama and is convincing as an amateur stand-up comedian. Plus, it is quite refreshing to see her play a distinct Korean-American character in a film, particularly one that uses her race as a well for humour.
1985 is a fantastic little gem of a film that succeeds due to its wonderfully nuanced performances, stellar filmmaking and the honest and genuine approach of its storytelling. If more people see this film (hopefully with counterprogramming, since it is showing alongside 2019's Avengers: Endgame), we could have more amazing work from the collaboration of Yen Tan and Hutch.
Summary: 1985 is a fantastic little gem of a film that succeeds due to its wonderfully nuanced performances, stellar filmmaking and the honest and genuine approach of its storytelling.