Events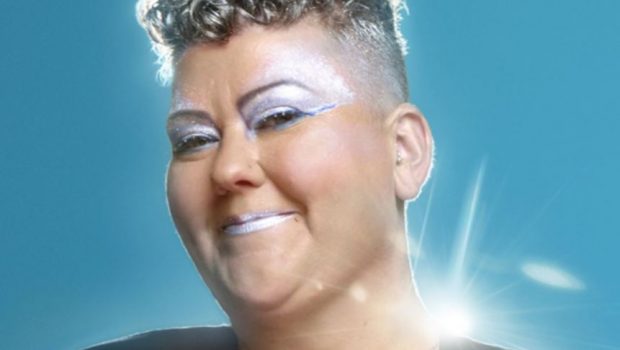 Published on April 1st, 2022 | by Admin
Kirsty Webeck SILVER LININGS – Touring Australia 2022
"You would need a heart of concrete not to be won over by her" – The Age
"Not long ago I would've said that Kirsty was an up-and-coming comedian to watch, but she's no longer up and coming. She's there." – Squirrel Comedy
"Incredibly funny, incredibly smart, and most of all, incredibly, incredibly good at what she does. The good gear." – Pedestrian.tv
Let's face it, it's sometimes hard to find the upside, but luckily for you, Kirsty Webeck's an expert on seeing the silver linings.
After getting us through lockdowns with her hit 'Zoom Comedy Hour' shows, Kirsty is back on stage, spinning silver linings into comedy gold!
Kirsty wins hearts everywhere she goes with her upbeat and relatable brand of comedy that is often described as playful, light-hearted and fun. A gifted storyteller, she has a natural ability for turning the mundane into the hilarious and has quickly become one of the most popular Australian comedians in the industry.
As seen on the Melbourne Comedy International Festival TV Gala.
Tour presented by Laughing Stock Productions, more information at www.kirstywebeck.com
SOCIAL MEDIA
https://www.facebook.com/kirstywebeck
https://twitter.com/KirstyWebeck
https://www.youtube.com/watch?v=pwlq5SdktXw&t=22s
Kirsty Webeck
SILVER LININGS – AUSTRALIAN TOUR 2022
Adelaide
ADELAIDE FRINGE
The Piglet, Gluttony
7:10pm, 8 -14 March + 4pm, 13 March (extra show)
ONE WEEKS ONLY
www.adelaidefringe.com.au
Gold Coast
GC LAUGHS FESTIVAL
HOTA
7:00pm, 18 March
ONE SHOW ONLY
​Canberra
CANBERRA COMEDY FESTIVAL
Street Theatre
7:00pm, 24 March
ONE SHOW ONLY
www.canberracomedyfestival.com.au
Melbourne
MELBOURNE COMEDY FESTIVAL
Melbourne Town Hall
6:30pm, 31 March – 24 April 2022 (Sundays 5:30pm, no Mon)
Perth
PERTH COMEDY FESTIVAL
The Rechabite
8 15pm 5, 6, 7 May 2022
THREE SHOWS ONLY
Sydney
SYDNEY COMEDY FESTIVAL
The Enmore Theatre
8 15pm 13, 14 May, 7 15pm 15 May 2022
THREE SHOWS ONLY
www.sydneycomedyfest.com.au
​Brisbane
BRISBANE COMEDY FESTIVAL
Brisbane Powerhouse
7.15pm (6.15pm Sunday)
24 – 29 May 2022
SIX SHOWS ONLY
Www.brisbanecomedyfestival.com