Games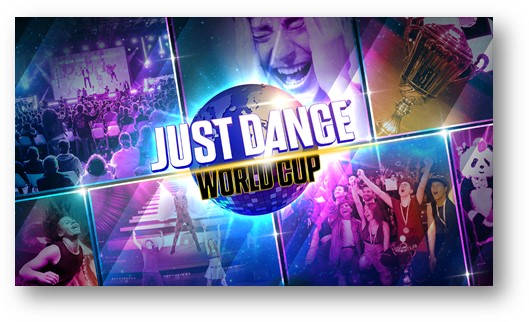 Published on July 19th, 2017 | by admin
18 finalists will compete to become the 2018 Just Dance World Champion
Ubisoft® has announced the fourth annual edition of the Just Dance® World Cup, with the next session on August 6, 2017. Just Dance players worldwide can compete to qualify online via World Dance Floor online multiplayer mode in Just Dance 2017 on PlayStation®4, Xbox One™ and Wii U™. Players from all over the world will compete for one of the 18 spots in the World Grand Finale to happen in Paris in February 2018.
Over the years, the Just Dance World Cup has proven to be a huge success, paving the path for diverse game genres and casual gamers to enter the eSports space. Last year's Just Dance World Cup gathered thousands of players and dancers all over the world, with a record online participation.
The online qualification period for this year's competition runs until September 10th 2017. 3 more sessions of 30 minutes each will be held in Australia. The top 17 qualifying players worldwide will join the 2017 World Champion to compete for this year's title early next year.
Players can participate via World Dance Floor at the session times below:
ASIA/OCEANIA – AUSTRALIAN EASTERN TIME UTC+10
Sunday 6 August 2017, from 18:00 to 19:00
Sunday 3 September 2017, from 18:00 to 19:00
Sunday 10 September 2017, from 18:00 to 19:00
This year's eight qualifying songs include:
Bailar – Deorro Ft. Elvis Crespo
Single Ladies (Put a Ring on It) – Beyoncé
Don't Stop Me Now – Queen
Sorry – Justin Bieber (Alternate version)
Don't Wanna Know – Maroon 5
Hips Don't Lie – Shakira Ft. Wyclef Jean
Cake by the Ocean – DNCE
Scream & Shout – will.i.am Ft. Britney Spears (Alternate version)
* The "World Dance Floor" Mode is available on PS4™ – PlayStation®4, Xbox One™ and Wii U™ platforms
**Just Dance Unlimited is an additional on-demand subscription service available through Just Dance 2016, Just Dance 2017 & Just Dance 2018
To get the latest news on the Just Dance World Cup and the list of countries eligible to participate, please visit justdanceworldcup.com. For the latest information on Just Dance 2017, the Just Dance Controller app, or Just Dance Unlimited, please visit justdancegame.com. Follow Just Dance on Twitter @JustDanceGame.