Hardware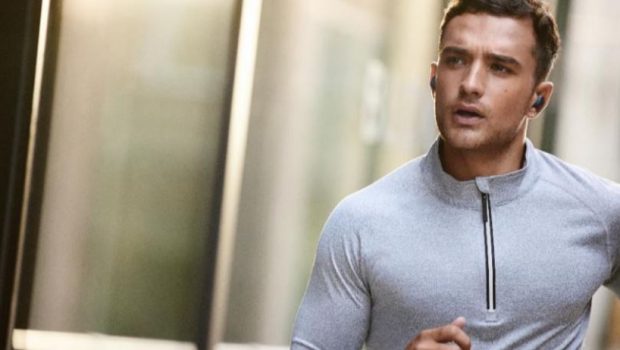 Published on March 8th, 2022 | by Admin
Jabra Elite 7 Pro and Elite 7 Active firmware update:
Seamlessly switch between two devices with Bluetooth Multipoint and take your ANC to the next level
Jabra Elite 7 Pro and Elite 7 Active have introduced Multipoint Bluetooth connectivity and improved ANC capabilities via a firmware update, now available through the Jabra Sound+ app. Users will now be able to stay fully connected to two devices at once, making it easy to seamlessly switch from their mobile phone to other Bluetooth devices and between work and play. Meanwhile, an upgrade in algorithms delivers improved ANC and microphone performance for better environmental control.
Bluetooth Multipoint
Working flexibly can be a juggling act at times. Bluetooth Multipoint technology enables users to watch videos or listen to music on one device and quickly answer an important call on another device, without having to fumble around reconnecting the earbuds. This cutting-edge, intuitive technology automatically prioritises a connection to the device receiving an incoming call over the one streaming content, so users don't have to worry about missing an important call while they listen to music or stream their favourite TV shows.
If users are already on a call and receive a new incoming call, they will hear a knocking tone to let them know. By pressing the earbud button, they can end the active call and answer the incoming one, giving them the freedom to effortlessly move between devices and calls, depending on the priority.
While multipoint does not play music or video from two devices simultaneously, users will be able to smoothly transition from one to the other in a matter of moments. When streaming, users will also need to pause their first device and begin playing on the second device to move between them.
New and Improved ANC
Noise is everywhere. On the train, in the street, even when you're working. Especially when you're working.
Luckily, the power to stop the real world intruding on you and your music is at your fingertips. With the tap of a button, Jabra's combination of adjustable Active Noise Cancellation (ANC) and incredible noise-isolating fit block out the world, freeing you (and whatever you're listening to) to go anywhere.
With Jabras constant pursuit of perfect sound, the latest firmware update introduced upgraded ANC filters for an enhanced audio experience, and a new suite of algorithms for even better microphone performance, better suppression of surrounding noises, and general stability improvements.
This firmware update is available now via the Jabra Sound+ app for the Elite 7 Pro and Elite 7 Active.
The Jabra Elite 7 Pro (AU$299) and Elite 7 Active (AU$279) are available at select retailers and online through jabra.com.au