Games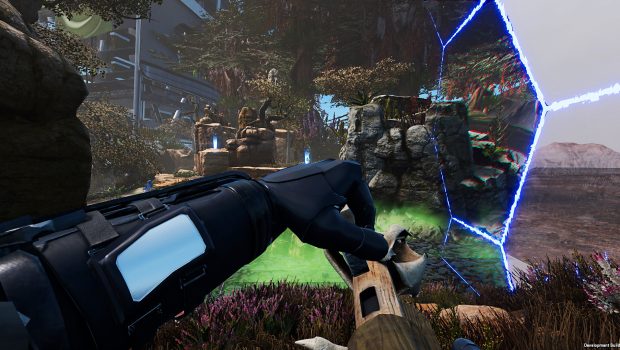 Published on January 6th, 2022 | by Adrian Gunning
Histera: Fall of Human – WIP Gameplay Reveal Out Now!
StickyLock are pleased to share a sneak peak of their upcoming high-concept, free-to-play multiplayer FPS Histera: Fall of Human. Developed in Unity, Histera is built around the Glitch – a gameplay event that happens throughout matches where zones in the map procedurally regenerate between 3 distinct eras of human history. But it's not just the map that changes, the Glitch also spawns era-specific weapons from bows and arrows to assault rifles. The tide of battle can turn at any time and no two matches play out the same.
Multiplayer Maps Evolved
Easy to pick up but hard to master, you'll have to adapt on the fly to survive as randomised zones within the arena glitch between 3 locations from 3 historical eras – the prehistoric Pliocene Plateau, war torn 20th century Novgorod and the futuristic metropolis of Montorro City. Think you know the map? Think again – no two matches of Histera play out the same!
Locate, Communicate, Dominate
As history collides in one frenzied arena, era specific weapon pickups materialise. From bows and arrows and gas grenades, to spears and sniper rifles, teamwork and communication will be key to finding them, keeping them and dominating your opponents.
Community Focused
Histera will launch into early access with deathmatch as its core game mode. 'In the future we're looking forward to releasing a level editor which will allow the community to get creative with our innovative glitch mechanic and build their very own arenas to share via the Steam Workshop. And with plans to explore the glitches and the story behind them, we can't wait to develop our narrative, hone our gameplay loop and build something truly special with our playerbase.' – StickyLock