Hardware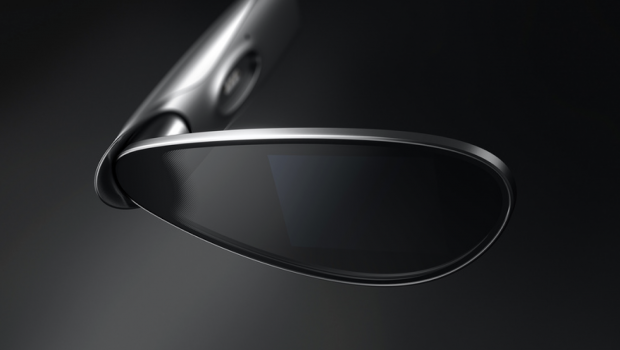 Published on December 15th, 2021 | by Adrian Gunning
OPPO Unveils MariSilicon X and Air Glass at INNO Day 2021
OPPO Unveils MariSilicon X and Air Glass at INNO Day 2021
OPPO officially announced its first self-designed cutting-edge imaging NPU, MariSilicon X, at the brand's global innovation event overnight, OPPO INNO Day 2021. Built on 6nm process technology, MariSilicon X combines an advanced NPU, ISP, and multi-tier memory architecture to deliver incredible performance with incomparable power efficiency, which makes real-time RAW processing possible to capture stunning 4K AI Night Video with live preview.
Also debuting is the OPPO Air Glass, a groundbreaking aR (assisted Reality) device. Equipped with OPPO's self-developed Spark Micro Projector, cutting-edge Micro LED and a bespoke diffraction optical waveguide display, the Air Glass supports four different user interactions through touch, voice, head movement and hand motion, allowing users to have faster and easier access to the information they need.
"With more than a decade of experience in pushing the boundaries of image technology, OPPO has been behind some of the biggest innovations in the industry when it comes to camera modules, lenses, and algorithms," said Jiang Bo, OPPO's Senior Director, during the event. "Our new cutting-edge imaging NPU is the biggest leap we've taken so far, which brings more power to mobile imaging systems and will create an extraordinary experience for our users."
Speaking to the OPPO Air Glass, Bo said, "OPPO has been exploring the possibilities of Extended Reality (XR) for a long time, and with Air Glass, we have finally created a smart glass product that is truly within the reach of consumers," added Tran. "As its futuristic design suggests, OPPO Air Glass is set to revolutionise the way we view and consume information. The easy-to-use display can present key messages we need right in front of our eyes. With OPPO Air Glass, the world will never look the same again."
MariSilicon X
MariSilicon X's NPU delivers an incredible 18 trillion operations per second (TOPS), more than enough computing power to support ou AI algorithms.
With an stunning power efficiency of 11.6 TOPS per watt, the NPU delivers top-level performance without draining battery.
The NPU also features a groundbreaking dedicated tera-bps memory subsystem, which allows MariSilicon X to make full use of the NPU's computing power without being restricted by memory throughout, significantly reducing the time needed to copy data back and forth between storage and processing units.
MariSilicon X has a dedicated DDR with extra bandwidth of up to 8.5 GB/s. Its multi-tier memory architecture greatly minimises delays and reduces power consumption caused by unnecessary repeated read-write cycles.
When running OPPO's AI Noise Reduction Algorithm, MariSilicon X can achieve up to 20x faster performance compared with OPPO Find X3 Pro. MariSilicon X can capture 4K AI Night Video by applying complex enhancements to each frame in real-time.
Thanks to its large computing power and high data throughput, MariSilicon X revolutionises the imaging pipeline to directly perform real-time 4K AI processing and 20bit HDR fusion in the RAW domain at the pixel level. By processing original imaging data, MariSilicon X can achieve an 8dB signal-to-noise ratio for images, opening up a whole new world for computational photography.
MariSilicon X will make its commercial debut on the Find X Series in Q1 2022, bringing with it the most powerful imaging experience for the smartphone.
OPPO Air Glass
OPPO Air Glass is built around a groundbreaking monocle waveguide design. Based on OPPO's distinctive design philosophy, Air Glass features free-flowing curves, which give birth to its lightweight and minimalist appearance. With a total weight of approximately 30g, OPPO Air Glass is one of the lightest monocle waveguide devices in the industry and can be worn much like a pair of regular glasses.
The design of the main body takes its inspiration from feathers – light, sleek and curved, with a touch bar that resembles an elegant feather shaft. The design of the monocular waveguide lens, on the other hand, is inspired by the wings of the cicada, breaking away from the conventional confines of rounded or rounded rectangular lenses on glasses. The lens is secured to a light and slim frame, which houses all the components, including the Qualcomm Snapdragon Wear 4100 Platform.
At the heart of OPPO Air Glass display system is OPPO's self-developed Spark Micro Projector – one of the most compact projection systems in the industry is of merely 0.5cc, or roughly the size of a coffee bean. The projector features a CNC metal enclosure with a glass lens module to provide better heat dissipation and stability. The projector is powered by a cutting-edge Micro LED, which has a brightness of up to 3 million nits.
OPPO Air Glass adopts a bespoke optical diffraction waveguide, supporting two display modes – 16-level grayscale and 256-level grayscale – and can deliver up to 1400 nits in average brightness, ensuring a vivid and sharp visual display in different lighting conditions. Additionally, two layers of sapphire glass are used to encase the waveguide on both sides, providing protection with improved transparency.
OPPO Air Glass is designed to be as accessible to as many people as possible, including users with refractive errors such as myopia and hypermetropia. The glasses are available in two different types of frames – a silver half-frame, and a black full-frame that can better accommodate users who require corrective eyewear.
OPPO Air Glass is installed with a variety of applications, including those developed by OPPO. These include Weather, Calendar, Health, Teleprompter, Translation, and Navigation.
Another innovative application of Air Glass is the Teleprompter, which allows an adaptive text display to make your presentation at work or in public a breeze.
OPPO has also been working closely with Baidu to customise applications such as Baidu Walk & Bike Navigation and Explore Nearby for OPPO Air Glass. Through the Navigation, users can receive instructions for travel by foot or bike, while Explore Nearby can display information about nearby stores and other attractions based on a user's location and orientation.
OPPO Air Glass is due to launch in Q1 2022 in the Chinese Mainland market. The device will be available in two colours (Black and White), along with two custom frame accessories.