News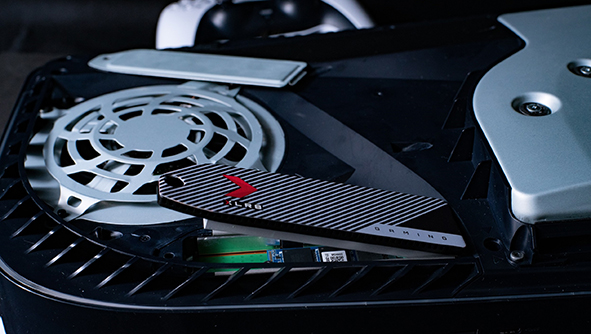 Published on December 14th, 2021 | by Andrew Bistak
PNY launches new XLR8 M.2 NVMe Gen4x4 SSD and new PNY XLR8 PS5 SSD Heatsink
PNY are seeing a significant uptake of their XLR8 CS3140 M.2 NVMe Gen4x4 Solid State Drive which not only delivers next-generation speed and ultra-high performance, but is proving to be the ideal entry upgrade for the PS5 in Australia and New Zealand, where they have also just launched their new PNY XLR8 PS5 SSD Heatsink.
CS3140 M.2 NVMe Gen4x4 Solid State Drive product highlights
·         Designed for gamers
·         13 times faster than SATA based SSDs
·         Transfer speed up to 7,500 MB/s
·         Faster boot-up and quicker application launch
·         Better overall system performance, reliable storage
·         Low power consumption, cool and quiet operation
PNY's quest to develop the absolute ultra-fast internal storage to answer today's demands of 4K and 8K content creators, high-intensive applications and ever more demanding games, lead to the launch of the company's first PCIe 4.0 Solid State Drive.
With the ever-growing support from CPU and motherboard manufacturers to the latest NVMe Gen 4.0 protocol, it is critical to have a supporting SSD that, when combined, will bring intensive users to a true Gen 4.0 level and deliver the performance and experience they ultimately demand.
Delivering the future of ultra-high performance and next-generation speed today, the CS3140 offers sequential speeds1 of up to 7,500MB/s Read and 6,850MB/s Write that accelerate productivity and elevate the gaming experience to a whole new level.
Key features
• Next generation in speed of up to 7,500MB/s Seq. Read and 6,850MB/s Seq. Write
• Enhanced bandwidth that allows for extreme performance and low latency, making it superior to SATA and NVMe Gen 3 based SSDs
• Lower power consumption that results in greater energy efficiency
• Greater endurance due to the drive's ability to withstand extreme conditions and to retain data even when dropped.
Product Specifications:

• PCIe 4.0 interface (NVMeGen4x4), supports NVMe1 .4
• Form Factor: M.22280
• Speed1: up to 7,500MB/s Read and up to 6,850MB/s Write (vary by model)
• 1TB2, 2TB2 and 4TB2 models
• 5-year warranty
PNY's new XLR8 PS5 SSD Heatsink is specifically designed for the PS5, integrating the original PS5 SSD cover and heatsink whilst offering a brilliant design, combined with extreme cooling performance, taking any upgraded PS5 SSD to the extreme.
Not only can you destroy the competition, and play more games, but your system can look good while doing so. It is yet another ideal PNY solution for enthusiasts and pro gamers to upgrade with the latest PS5 external NVMe SSD feature.
In short, you can enjoy lightning-fast application launches and incredible performance, so you wait less and play more.
Key features of PNY's new XLR8 PS5 SSD Heatsink
• Design to integrate PS5 SSD cover and heatsink
• Integrated extruded aluminium heatsink offers improved thermal performance for PlayStation®'s demanding applications and high-end games.
• Upgrade your PS5 to enjoy the additional storage and extreme performance
• The additional storage from the extra upgraded M.2 SSD allows you to have more games to be played.
• Includes spare screws and thermal pads
• Backed by a 5 Year Warranty with support from PNY's technical support team
Find all models and pricing for the PNY XLR8 CS3140 Gen 4 SSD and PNY's new XLR8 PS5 SSD Heatsink at all PNY resellers and retailers across Australia and New Zealand.
1. Sequential read and write data transfer rates based on PNY internal testing using an NVMe PCIe Gen4 x4 host device; slower performance is expected when equipped in PCIe Gen3 x4 host devices. Performance may vary depending upon drive capacity, host device, OS and application.
2. For Flash Media Devices, 1 megabyte = 1 million bytes; 1 gigabyte = 1 billion bytes. Actual useable capacity may vary. Some of the listed capacity is used for formatting and other functions, and thus is not available for data storage.
For more on the PNY XLR8 CS3140 Gen 4 SSD go to: https://www.pny.com.tw/en/products-detail/cs3140-m2-nvme-ssd
For more on the new PNY PS5 Heatsink go to: https://www.pny.com.tw/en/products-detail/PS5-SSD-heatsink/
Follow PNY on Facebook, Twitter, Instagram and join the PNY community on LinkedIn
About PNY Technologies
Established in 1985, PNY Technologies®, Inc. celebrates over 35 years of business excellence as a leading manufacturer and supplier of Flash Memory Cards, USB Flash Drives, Solid State Drives, Computer Memory Upgrade Modules, Cables, NVIDIA® GeForce® Consumer Graphics Cards, NVIDIA® Quadro® Professional Graphics Cards, NVIDIA® Tesla supercomputing inferencing cards, NVIDIA® DGXTM Systems and PNY GPU powered servers and workstations. The company's photography-videography, mobility, 3D gaming-visualisation and business solutions are widely available from major retail, e-tail and wholesale outlets internationally. Headquartered in the USA, PNY maintains facilities in North America, Europe, Middle East, Asia and Latin America.
XLR8 Gaming, PNY Technologies' brand designed for gaming and modding enthusiasts powers their journey towards the ultimate PC experience.
PNY is represented by their staff in offices across the globe including in Australia, Asia, North America, Europe, the Middle East and Latin America.
About the Author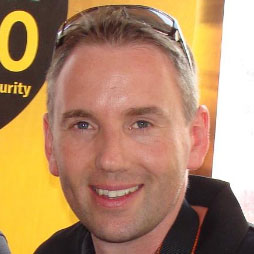 Andrew Bistak When he's not trying to save the world, Andrew enjoys travel (although loathes turbulence), going to the movies, reading and being a dad to his two dogs (and now twins) with his wife.