Hardware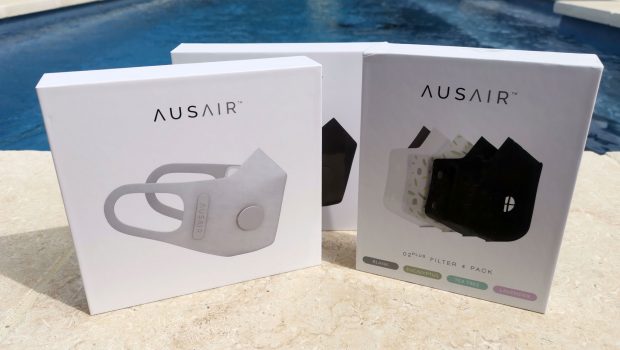 Published on October 10th, 2021 | by Andrew Bistak
AusAir AirFlex Review #2021
Summary: The AusAus AirFlex masks make wearing a mask less of a chore and offers an additional layer protection compared to your standard masks
Founded in 2017, AusAir have a partnership with The University of Sydney who have a partnership to help combat air pollution and as a result, have created an award winning high-tech filtration mask. So while designed to protect urban explorer's from heavily polluted environments, they also had a dual purpose when the COVID-19 pandemic hit the world in late 2019. Best of all, the AirFlex masks from AusAir have been designed to be washable (e.g. the mask skin) and each filter lasts 28 days which makes this product ideal for the environment, considering that an estimated 129 billion face masks are discarded globally each month (American Chemical Society – Environmental Science and Technology Journal).
During the devastating fires 2020 fires in Australia, the AusAir masks would have been ideal for people due to the high levels of dangerous smoke in the air, particularly those with underlining respiratory issues. Additionally in our day to day lives, we are inhaling all sorts of pollutants, allergens and potentially bacterial droplets that can all make us quite unwell which is where a well-fitted mask comes into play. Given the COVID-19 pandemic in Australia, you only need to walk down the street or into a supermarket to see a wide gamut of inappropriate "masks" or those that are poorly fitted or not worn correctly that increases the chances of being infected or even giving the virus to someone if you are asymptomatic.
So if you're worried about air pollution or COVID-19, the AirFlex masks from AusAir provide some unparalleled protection, not to mention stylish aesthetics and well-fitted masks. The AirFlex are definitely a high-end mask and even the way they are presented from its packaging to how well these masks are designed. They also come in three colours that include deep black, light grey and soft blush with three sizes, Kids, Medium and Large. If in doubt of your size, there is a sizing guide on the AusAir website. Each mask also comes with two filters which have been certified by the FDA and accredited by Nelson Labs who are global leads in microbiological laboratory testing.
Filter technology
Filters >99% of:
Bacteria and viruses
Air pollution including PM0.1
Pollen and fine dust
Bushfire smoke
Organic odours and vapours
The Review
Well packed from AusAir, this company ensures you have everything you need, including instructions or alternatively you can visit their webpage or YouTube link.
AusAir AirFlex Package contents
1 x AirFlex mask skin
1 x Anti-microbial copper carry bag
2 x Blank filters
2 x Stainless steel exhalation valves
Unboxing Photos
Setup
Setting up the AusAir mask is super easy and the pictogram instructions greatly assist in the assembly. The first step is to take the mask out of its packaging and one of the spare filters. On the back of the mask, you align the filter with the mask and then attach the stainless steel valve cap to the front of the mask. This is done by pushing down the valve cap until you hear a click. You can also attach the Magic Fit ear loops for a better fit and last but not least you can adjust the memory nose foam by pressing down on it. The entire process takes around one minute to successfully setup your AusAir mask. Furthermore, you can install the optional block out valve to greatly limit your exhalation to others.
AusAir Assembly Video
.
.
Another clever aspect of the AirFlex mask is that they come with valve block-outs that increase your protection to not just yourself but also others if you were unwell. While these optional values does reduce the two flow of air, they are ideal for busy places where they may be quite a few people around or if the pollution levels are too high. During my testing, I did notice that with the valves installed, you do breathe slightly deeper at times as there is more resistance, however with them removed, your breathing is almost like normal.
In terms of fitting, the AirFlex masks fit quite well and as highlighted by US Science Educator and personality Bill Nye, if you can blow out a candle while wearing a mask, that's a fail. With that said, this is not possible with the Airflex. The masks themselves are made up of a combination of nylon, spandex and foam which make the product quite comfortable. The valve system is stainless steel and it does add a little weight to the mask, however not really a major concern.
While the mask feels nicely fitted, it doesn't feel tight or left any marks on my face which is another win for comfort. There's also adjustable cushioned earloops that are again made for comfort, including a nose wire and memory nose foam for a better fitting mask. Although the mask are glasses friendly, I did find that at times my sunglasses would fog up slightly, however far superior than standard masks which takes me ages to find the correct balance when I wear those disposal ones.
As mentioned, the AirFlex comes with two filters which almost take up the entire space inside the mask and best of all, AusAir offer a range of scents that include Tasmanian lavender, Coastal Tea Tree and Sydney Eucalyptus or a non-smelling, blank filter. I must admit that both the Coastal Tea Tree and Sydney Eucalyptus smell fantastic and actually increases the tolerance factor of wearing a mask, especially all-day. Last but not least is the antimicrobial carry bag that is a purpose built copper infused bag that has been designed to keep your mask clean as bacterial and viruses find it difficult to survive on this surface.
Final Thoughts?
After wearing this mask religiously for the last few weeks due to the lockdowns in Victoria Australia, I must admit that the AirFlex from AusAir meets all my criteria for a well fitted mask with excellent protection, cleanliness and long lasting filters. While it is more expensive than your standard disposal one-wear mask, they offer a better fit plus scented filters that makes wearing a mask less of a chore.
Recommended!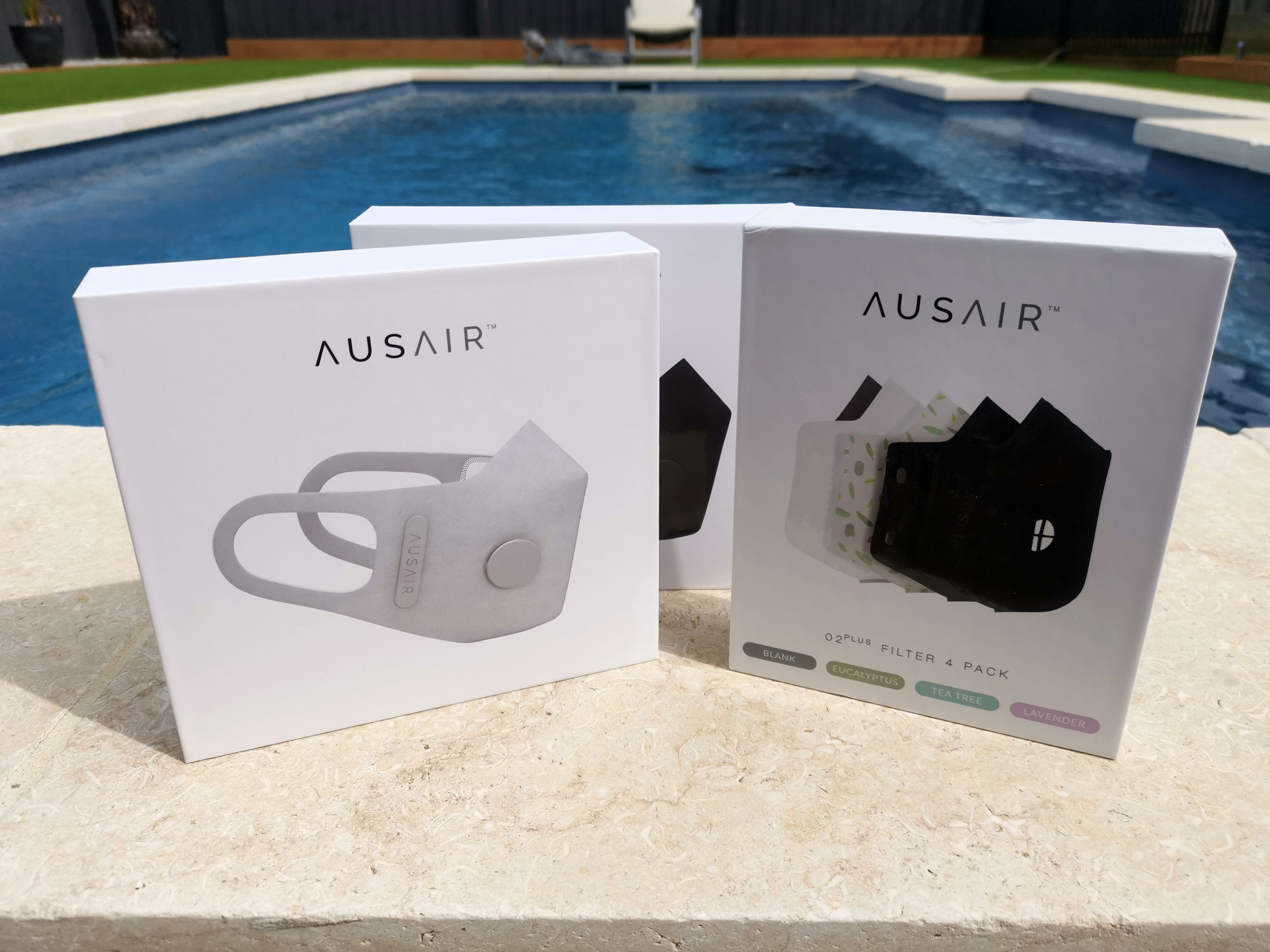 For more information or to buy, please visit https://shopausair.com/