Games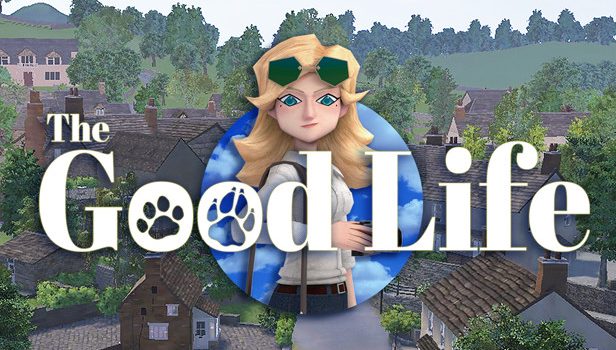 Published on August 28th, 2021 | by Adrian Gunning
Coming soon… 'The Good Life', SWERY's New Life Sim Indie RPG-Adventure
The Good Life is being co-developed by Hidetaka "SWERY" Suehiro, director of Deadly Premonition, and Yukio Futatsugi, along with their teams at White Owls and Grounding. The developers are excited to unveil new screenshots of the game and an ENG trailer for fans as it makes its way into the final stages of development. The Good Life is backed by publisher PLAYISM, and it's set to release on Steam, Xbox One, PlayStation 4 and Nintendo Switch later in 2021.
Upon beginning her investigation, Naomi – camera in hand – soon realizes that the town and its eccentric residents are hiding all sorts of secrets. She discovers an inexplicable phenomenon in which the townspeople transform into cats and dogs as night falls. Then, just as she's looking into that mystery, a murder occurs.
The Good Life's captivating adventure story will invite you to explore a large open world, following clues in conversations, tracing for pointers to uncover the town's dirty secrets. You must eat, sleep, shop (using your skills as a professional photographer to earn money), and learn the arts of crafting, farming, and time management!
Explore the vast and sprawling town of Rainy Woods
Solve mysteries as a human, a cat, or a dog!
Take photos to repay your debt
Unlock and try new meal recipes
Plant, grow, and harvest your own crops
Discover new clothing and other items
Save up money and renovate your house!
SWERY and Yukio Futatsugi are set to deliver a highly engaging, funny and bizarre experience that will keep players hooked until the very end. Similar to SWERY's previous titles, players can expect plenty of strange encounters, odd characters, and a charming and absorbing story set in a fantastic world – the 'happiest' town, Rainy Woods.