Hardware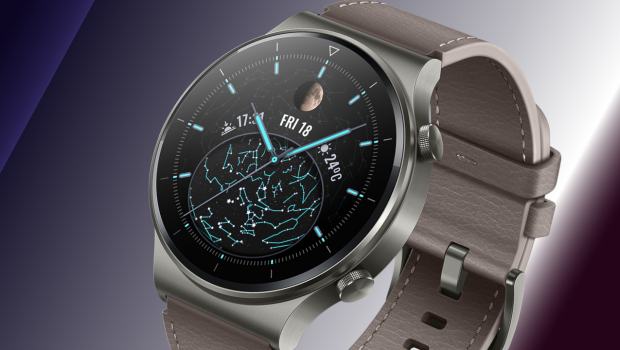 Published on March 25th, 2021 | by Andrew Bistak
Huawei Watch GT 2 Pro Review
Summary: The Huawei Watch GT 2 Pro ticks all the right boxes when it comes to a high quality smart watch that also measures a plethora of physical sports!
The Watch GT 2 Pro is the latest smart watch from Huawei who not only create an elegant timepiece but also one of functionality that will make this your new go-to smart device. As the Huawei Watch GT 2 Pro is an upgrade on previous models, the first thing that I noticed about this device was its premium build that boasts a titanium body, ceramic rear case and a super tough sapphire glass screen with a 9H rating. The end result is a stylish smartwatch and when paired with the Huawei Health app, this considerably increases what the Huawei Watch GT 2 Pro can perform and monitor.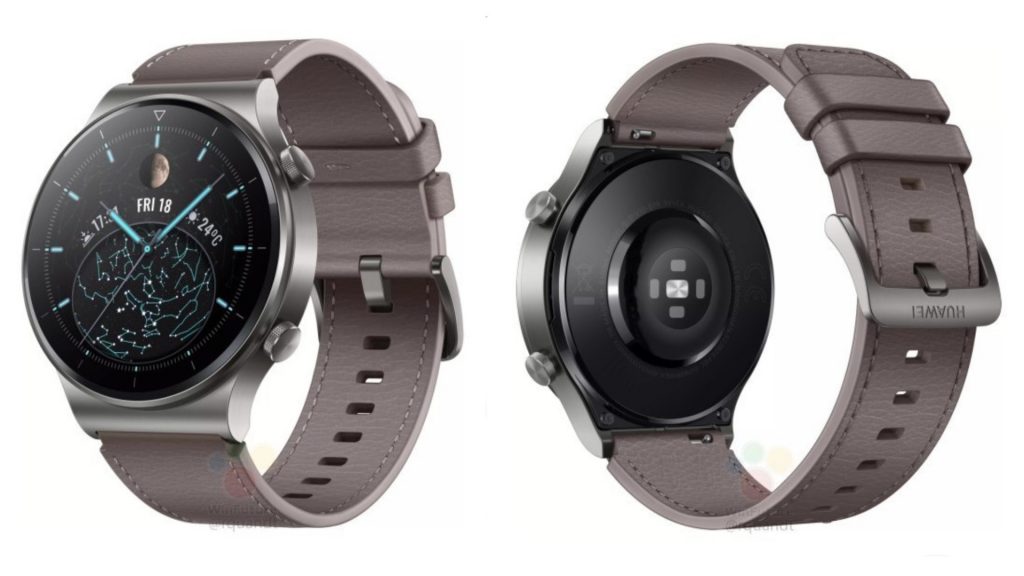 Presently, the Watch GT 2 Pro retails for $499AUD (March 2021) and currently, Huawei have a promotion that if you purchase this watch before the 31st of March, you will be entitled to the Huawei Smart Scale that links to your Huawei health technosphere courtesy of their Health app. The watch also recognises over 100 workout modes (e.g. Cross Fit, Pilates and Aerobics), including 17 professional modes such as golf and swimming. Another clever feature is 6 automatic workout 'recognitions' that are enabled after 10 minutes of modern to high intensity activity. Further, the watch has a 5 ATM waterproof rating that translates to 50 metres up to 10 minutes that makes it ideal for water sports.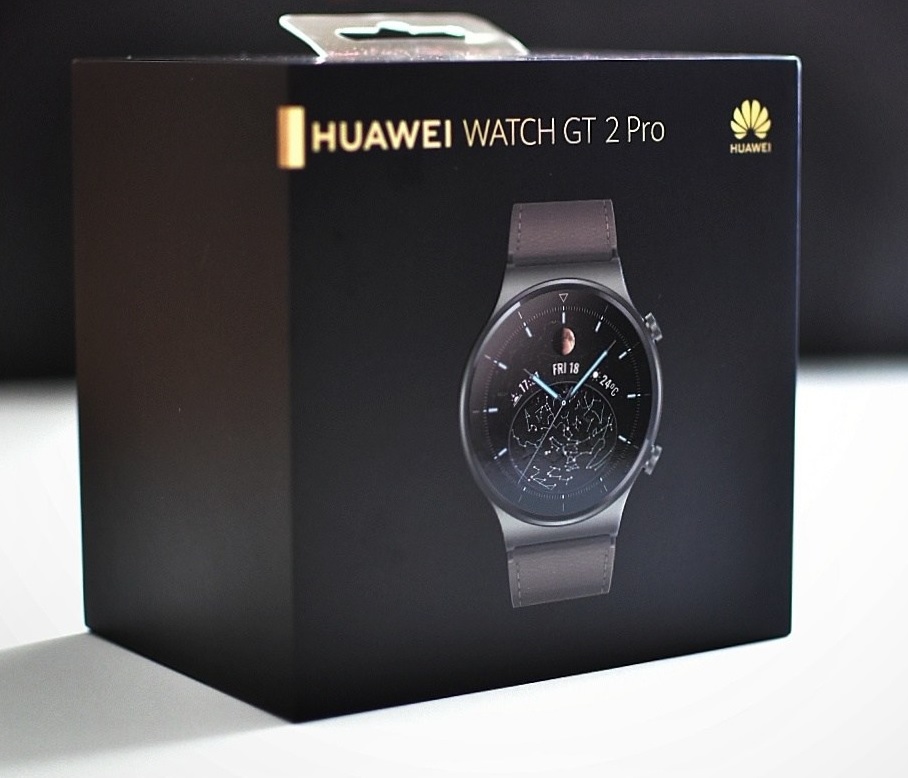 .
.
Well packed from Huawei, the pairing process to your smartphone (Android / Apple) is quite simple and on our test phone, we simply downloaded the Huawei Health app, selected add device and went through the wizard. The Huawei Watch GT 2 Pro was up and running in around a minute.
I must admit that the 1.39" colour AMOLED display with 454 x 454 pixels is super sharp and vibrant, even in the outdoors which is a must!
There are two exclusive features for Huawei (EMUI 8.1+) phones which is the ability to easily transfer your photos by "tapping" (Huawei Share One Hop) and remotely activating the shutter on your smartphone's camera. The remote camera shutter is perfect for taking group photos and beat's that selfie-look.
 
Huawei make pairing to your smartphone a truly simple process
In terms of navigating the watch, this is done by its responsive touch screen and also the two buttons on the right hand side. The top button allows you to access all facets of the watch such as workout, contacts and compass, whereas the other button takes you directly to the workout area of this smartwatch. The main screen shows your current watch face installed which can be changed and additional faces can be found online.
Some of these watch faces can even be tweaked to display extra information. If you scroll left or right, it will allow you to access the main daily features of the watch that include Heart Rate, Stress Test, Weather, Music and Daily activity stats. By scrolling up, it gives you access to notifications and by scrolling down, it will display quick shortcuts that include do not disturb, show time, find phone, alarm, settings and display your Bluetooth connection, battery percentage plus today's date.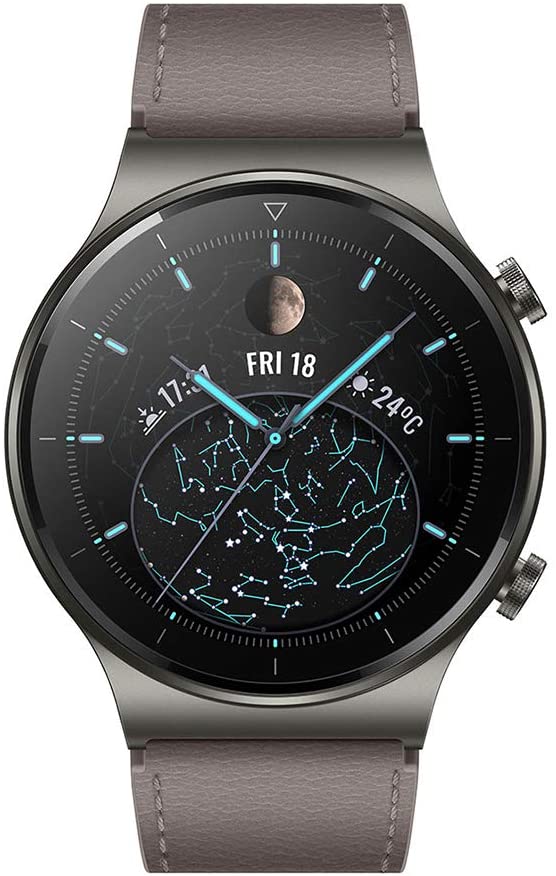 A special mention should be made on the battery that is impressive to say the least. While the watch will last up to 2 weeks with typical usage, your mileage will vary depending on what you are using the Watch GT 2 Pro for. According to Huawei, the battery will give you 30 hours of GPS, 10 hours of Bluetooth calling and 24 hours of music playback. In terms of typical usage, this includes;
Worn 24 hours a day with heart rate monitoring enabled
HUAWEI TruSleep enabled for sleeping
90 minutes of workout per week with GPS enabled
Message notifications enabled (50 SMS, 6 calls and 3 alarms a day)
Screen is turned on 200 times a day
30 minutes of music playback per week
30 minutes of Bluetooth calls per week.
It also supports wireless charging and if you need a quick charge, 5 minutes on the charging dock will give you an additional 10 hours of battery.
The Huawei Watch GT 2 Pro provides an all-day activity record, including the number of steps you have taken (10,000 is recommended by health professionals). It will also alert you to get up and moving if it detects you have been idle too long. You can set workout goals in order to inspire your fitness, including the ability of going through your workout records.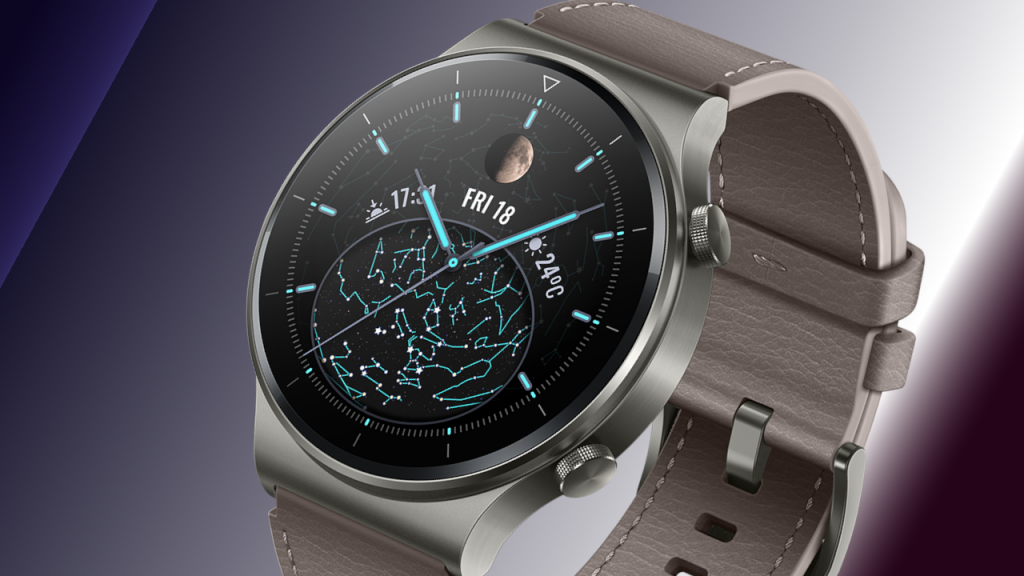 While GPS is not a new feature for Huawei, the Watch GT 2 Pro does keep track of your running routes and best of all, you don't need to carry your smartphone. When you return home, you can then open the Huawei Health app that gives you a detailed breakdown of your statistics and even a map.
Speaking of maps, bush walkers will appreciate the navigation element of this smartwatch that like running, shows you where you have walked and even how to get back if you happened to get lost. Add in bad weather alerts plus a compass and it's easy to see how the Watch GT 2 Pro would become an integral part of your hiking routine.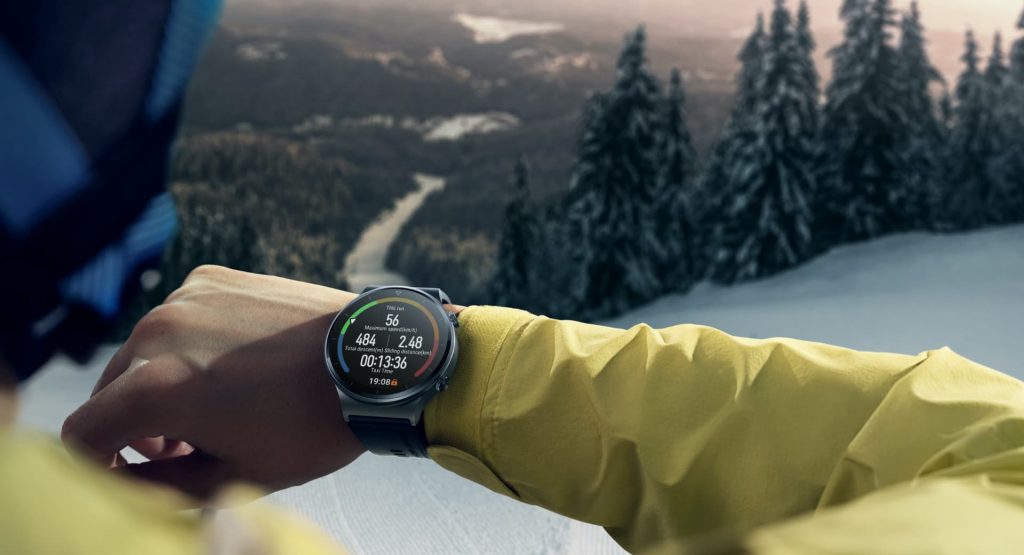 When it comes to health monitoring, this is an important aspect of the watch, especially the continuous heart monitoring features. The heart monitor not only alerts you to both low and high beats per minute (bpm), it also alerts you to irregular heart rates as well. If these were to occur, it is recommend that you seek medical device.
Blood oxygen levels are also measured and for most people, their blood oxygen levels should be high, however this feature on the watch can also be used to help increase your fitness levels. You can also enable a stress test feature that with exercise, sleep and a good diet, it should reduce daily stress levels.
Then you have the sleep monitor that through the physical functions of the watch and then clever algorithms through the Huawei Health app, it calculates a sleep score, including scientific advice on how to improve your sleep. Generally you need a good mix of both deep sleep that supports physical regeneration and REM that assists with memory.

Huawei's excellent TruSleep funcion
I love notifications, however nothing is worse than not being able to control which ones comes through but thankfully this is not the case on this Huawei device. As my friend I dabble in BitCoin and yes, we missed the initial launch, I have set a notification for CoinJar to alert me when this cryptocurrency reaches a set high and low. Definitely ideal for buying and selling.
Copying music directly to the Huawei Watch GT 2 Pro is another easy process and you simply open up the Huawei Health app and copy your music over. This process is also quite fast and best of all, you don't need your phone when your exercises, just a pair of wireless earphones. No earphones? Why not use the speaker on the watch that is also another of my favourite features, because you can even take calls directly from the device.
Final Thoughts?
The Huawei Watch GT 2 Pro is an impressive smart activity watch, however when linked to the wider Huawei exosphere, it becomes a flawless part of the smart system. With an excellent design, engaging features and amazing battery life, The Huawei Watch GT 2 Pro ticks all the right boxes!
Recommended!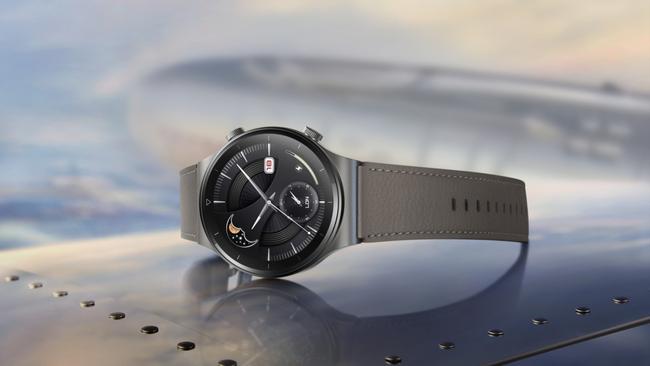 For more information, please visit https://consumer.huawei.com/au/wearables/watch-gt2-pro/
Specifications
Dimensions: 46.7mm x 46.7mm x 11.4mm (Body)
Body Material: Titanium alloy
Rear Case: Ceramic
Watch Face: Sapphire glass
Strap Material: Leather, width 22mm\
Wrist circumference: 140mm – 210mm
Screen Size: 1.39 inches
Display: AMOLED colour screen
Resolution: 454 x 454 pixels / PPI: 326
Weight: Approx. 52g (without strap)
Memory: 4GB ROM; 2GB for Music
Battery: Capacity: Typical value at 455 mAh / Type: Secondary Li-ion battery
 Satellite: GPS and GLONASS
Sensors: Accelerometer, Gyroscope, Geomagnetic, Optical heart rate, Capacitive, Ambient light and Barometer
Water Resistance: 5 ATM (Atmospheric Pressure)
Phone Compatibility: Android 5.0 or later / iOS 9.0 or later