Games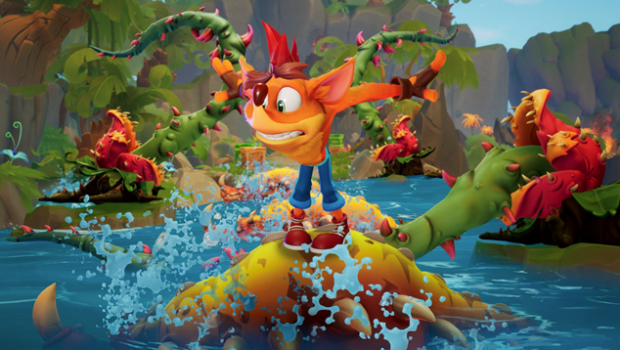 Published on March 12th, 2021 | by Alex Novus
Crash Bandicoot 4: It's About Time now available on Next-Gen Consoles
Everyone's favourite orange mascot has crash-landed on PlayStation 5, Xbox Series X|S, and Nintendo Switch as Crash Bandicoot 4: It's About Time is now available on these platforms! 
With the launch of Crash Bandicoot 4: It's About Time on new platforms, Activision is kicking Crash's 25th anniversary party into high gear, featuring festivities to put the umph in gamers' wump all year long! In the first of many celebrations to mark Crash's silver jubilee, and the many lives he lost along the way, players will be able to access free Bare Bones skins for Crash and Coco upon completion of the game's second level.  
Players on either next-gen platform are in for some N. credible visuals when they experience the game as Crash, friends, and foes in 4K with 60 FPS and will also enjoy quicker loading times. With 3D audio on PlayStation 5 and spatial audio on Xbox Series X|S, they can fully immerse themselves and jump right into the wumpy ride of cosmic proportions. The bandicoot has also crashed the party on Nintendo Switch, allowing fans to experience Crash Bandicoot 4: It's About Time on the go. 
Players who own the game on PlayStation 4, PlayStation 4 Pro, Xbox One and Xbox One X will be entitled to receive next-gen upgrades at no cost (except in Japan) within the same console family.
To learn more about next-gen features, installation and other details, visit the FAQ page.