Hardware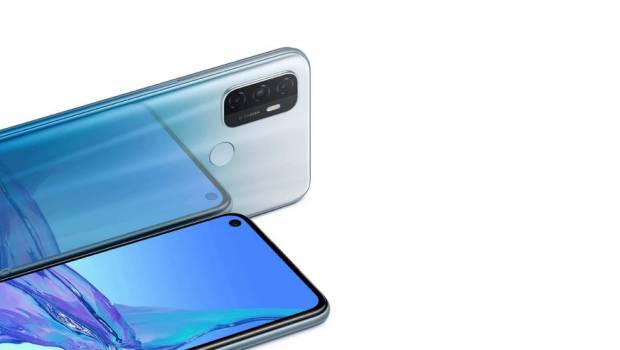 Published on February 10th, 2021 | by Andrew Bistak
OPPO A53 and OPPO A53s Reviews
Summary: The OPPO A53 and OPPO A53s is a combination of high-end features meet affordability with these well-priced smartphones
OPPO have released two new affordable smartphones for the Australian market with their new A53 and A53s devices. While priced at just $299 for the OPPO A53 and $349 for the A53s, they unquestionable trounce their competitors thanks to its premium features and quality exterior such as a rear finger print reader and slim design. Though both phones are identical in appearance and performance, the only difference is that the A53s comes with 128GB of storage opposed to 64GB on the A53, however both can be expanded via a microSD card.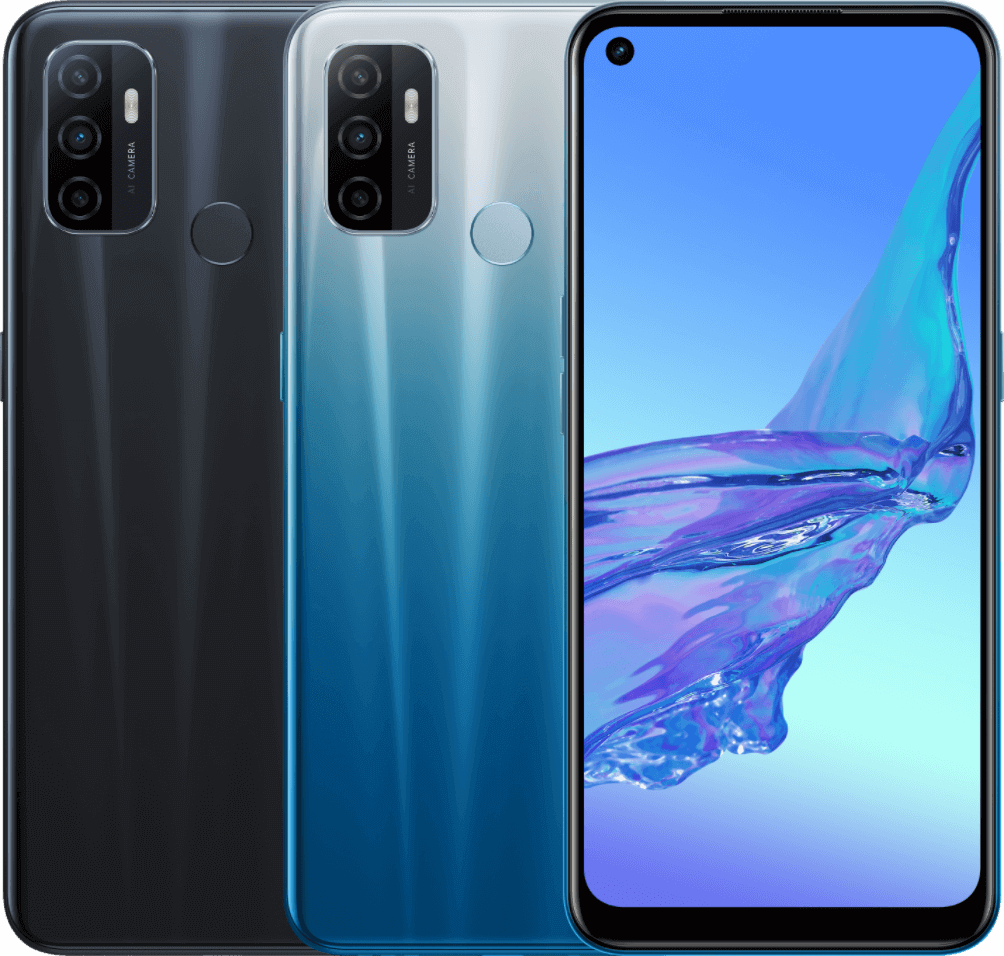 Furthermore, if you're always on the phone, you'll be pleased to know that these smartphones come with a 5000mAh "all-day" battery, including 18-watt fast-charging to super-charge your batter. Check out the impressive charging screen below…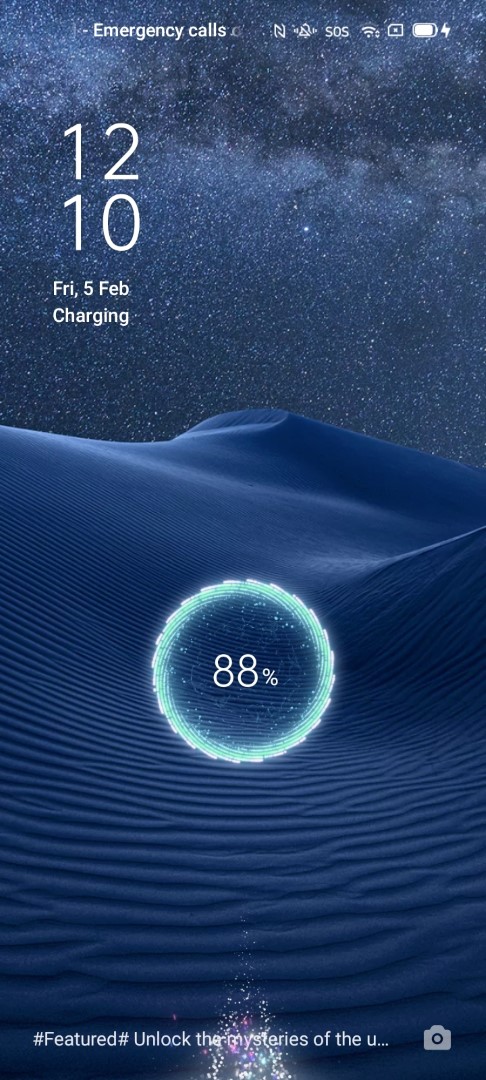 Add in a large 6.5" Neo-display with a 90Mhz screen refresh rate and your videos and games will be silky smooth plus the octa-core process from Qualcomm will ensure that this phone keeps up with the latest apps, including optimisation from OPPO's colorOS 7.0 operating system called oSwap. These features really make using both these phones a treat, particularly navigating the O/S and apps.
OPPO A53 & 53s Specifications
4GB RAM + 64GB ROM (A53) or 4GB RAM + 64GB ROM (A53s)
6.5″ 90Hz Neo-Display
5000mAh Battery
18W Fast Charge
Dual Nano SIM & MicroSD Card
13MP + 2MP + 2MP Rear cameras
8MP Front camera
Wi-Fi
Bluetooth v5.0
ColorOS 7.2 (Based on Android 10) operating system
So before we jump into our review, here's our unboxing photos of both smartphones from OPPO.
Unboxing Gallery
.
.
The build quality of the A53 and A53s is admirable for phones at this price point and neither model feels cheap unlike some of the smartphones that you can purchase at places such as Australia Post or Woolworths.
Button placement is good and the screen is the perfect size at 6.5" that gives the user ample space for surfing the net, social media, playing games, streaming videos and of course taking photos. The screen is quite responsive and we had no issues navigating the operating system, apps or games. Very responsive.
As mentioned, these smartphones use ColorOS 7.2 that is based on Android 10 and while it features all the great functionality of this operating system, OPPO add some clever tweaks to make your smartphone experience even smoother. This includes the ability of multi-user settings and data storage, single handed pull-down icons and gestures that is perfect for one hand and overall, everything flows better than just the vanilla Android system or Samsung's bloatware. It even adds improved privacy and performance.
Setting up the phone is like any other Android device and once you go through the wizard, you are greeted to the ColorOS 7.0 interface that while similar to Android 10, it has a few improved tweaks and functionality as mentioned above. With the setup process, you can also transfer data between older devices or set it up as a brand new device. Like other Android phones, you do need a Google account to download apps.
Setup photos
The screen quality on both devices is good and granted there is a difference to OLED displays, text is still sharp and images are vibrant, particularly the vibrancy of colours. As a result, this translates well for viewing your photos on the screen. In very bright days outside, I found it a little tricky to see the screen, even with the brightest turned to maximum. Here's some screenshots of the operating system and as you can see, it's well designed and more importantly clean.
O/S screenshots
While using both phones for the last few weeks, I found both devices quite fast and even with multiple apps open, there was no noticeable slowdown and the 4GB of memory did the job well. We tested phone devices with our usual suspects when it comes to benchmarking and as expected, it scored around this price point and in comparison to phones from Samsung and Huawei.
We also tested a handful of games that included Genshin Impact, Asphalt Legends 9, Injustice, and all the games were playable, however some of them did require us to adjust the graphical settings but the nonetheless, gaming worked. Games such as Fortnite and Call of Duty did need the graphics tweaked. With that said, the phone is more a casual game device than hardcore gamer. Even so, the results from 3DMark  did give the phone its stamp of approval.
Photography
Triple and Quad cameras are becoming quite popular on higher-end smartphones and the A53 and A53s comes with an AI Triple Camera with AI standing for "artificial intelligence" that encompasses some of the clever features of this clever camera(s) system such as beautification or filters. The main camera supports 13 megapixels with a 2 megapixel depth camera that with the pokeh features allows you to capture professional looking portraits. There's also a 2 megapixel macro lens that allows you to get up close and personal at 4cms. Here's a sample of our photos from the A53 and A53s below.
Photo Gallery
As you can see from our sample photo gallery, the A53 series of smartphones take some impressive photos during the day with larger than life colours and clarity. However it does suffer in low-light at times which does require you to tweak or retake the photos. Still, for the price, both these OPPO smartphones caught some great images!
Final Thoughts?
The OPPO A53 and OPPO A53s are two impressive smartphones from this company and these are not budget devices but rather affordable devices with some high-end features. So if you're sick of paying Samsung and Apple thousands of dollars or want an affordable upgrade to your existing smartphone, it's really hard to find something better at $299 (A53) or $349 (A53s). However is the $50 justifiable for 128GB of storage compared to 64GB? If you can afford it, it's a better choice as it allows you to save more photos, user data and apps, however if you're on a budget, you can always upgrade storage with a microSD card later. All in all, the OPPO A53 and A53s are two stylish phones that offer performance, decent photographic capabilities and the ability to run the latest apps at ease.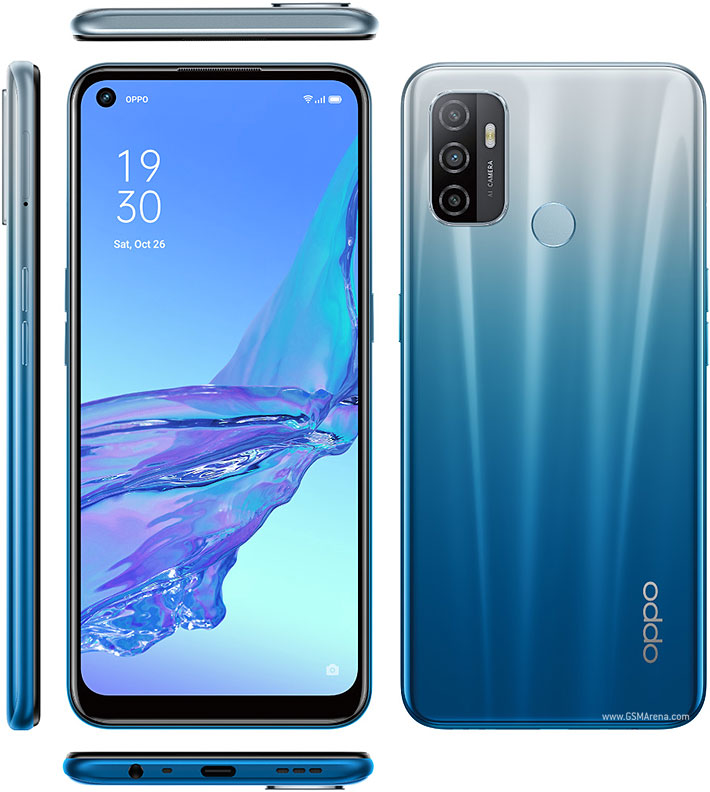 OPPO A53 & A53 Highlights
90Hz Neo-Display
With an ultrafast 90Hz refresh rate, you can watch videos, play games and keep up with the latest trending hashtags on one ultra-smooth and fluid display.
Integrated Curved Body
Seamlessly fused with a rear fingerprint sensor, the lightweight, ultrathin OPPO A53 is ergonomically designed to fit into a single hand, all while supporting a 5000mAh long-lasting battery.
Ready for Anything, Anytime
High capacity 5000mAh2 battery paired with quick 18W fast charge. Had too much fun using your phone? No worries, A53 will recharge in no time.
Dual Power Saving Mode
Stay on the grid with Super Power Saving Mode, and prolong your power with Super Night-time Standby. Keep in touch even at your phone's darkest hours.
Qualcomm Snapdragon
With a powerful Octa-core processor, say goodbye to unnecessary waiting or interruptions when you finally have a moment to watch that long-awaited video.
oSwap Anti-Lag
Using PC-grade, cutting-edge technology, our oSwap software optimisation reduces lag time whenever you open or run an app. Experience a seamlessly optimised mobile performance.
Dual Stereo Speakers
Powerful and enthralling 3D audio delivered by our dual stereo speaker system. With Dirac's automatic audio optimisation, sit back, relax, and experience the music.
AI Triple Camera
With a 13MP main camera, 2MP depth camera, and a 2MP macro lens working together, you are your professional photographer.
Portrait Bokeh
Capture the perfect portrait with natural bokeh anytime, anywhere. Your subject will naturally be the central focus with our Portrait Mode.
Macro Lens
With 4cm close-up shots, it's time to discover and witness the mystery and beauty of the microscopic world.
Dazzle Colour Mode
Dazzle Colour mode restores pictures to their original dynamic colours, returning every photo to its best vibrancy.
AI Beautification
Whether you're outdoors or indoors, AI Beautification can provide natural, customised retouches to maximise everyone's inherent beauty.
Stylish Filters
An expanding and varied selection of fifteen filters — one for every occasion, style, and mood.
New and Improved
Smarter and intuitive assistant made for you. Simplify your daily routine and workflow with intelligent features such as the Multi-user and Icon Pull-down Gesture.
Multi-user
Set up independent spaces keeps your data more private
Icon Pull-down Gesture
Pull-down icons, make it easier for single-hand operation