Collectibles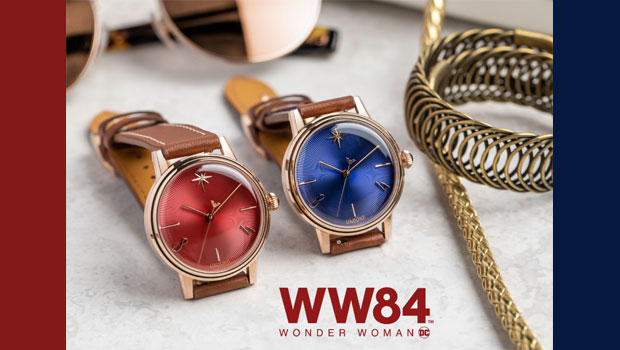 Published on January 6th, 2021 | by Lisa Bistak
Undone Wonder Woman 84 Watch Review
Summary: The Undone Wonder Woman 84 Watch is a true wonder of time keeping and is a must have for all Wonder Woman collectors.
With almost perfect clockwork timing of the latest blockbuster film, Wonder Woman 1984 starring Gal Gadot comes this elegant timepiece from Undone which is a true celebration of this DC Comics' character.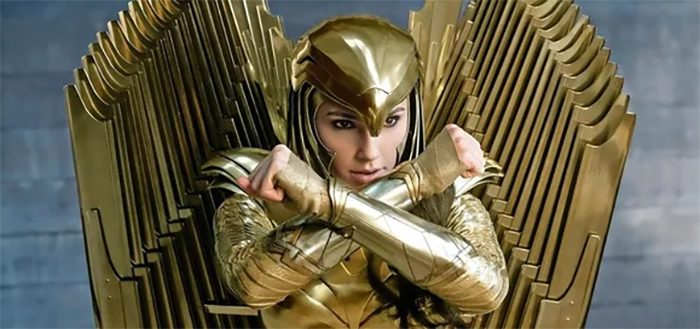 It also eludes femininity and power that like some of the other watches from Undone, this company efficaciously channels elements of pop-culture like Batman with true sophistication, including world class custom designs and high-end production values.
.
As a result, you get a must have watch for Wonder Woman fans which boasts some extraordinary attention to detail, including the smallest details such as the hands of the watch or its dial that channels the Themysciran princess, Diana or as she is known in "man's world", Wonder Woman.
Courtesy of Undone, we were given the opportunity of checking out their limited Wonder Woman 84 Watch that comes in red (reviewed) and blue which are both quite visually distinct with with a RRP of $299USD.
Well-packed from Undone, the first thing that we noticed about their Wonder Woman 84 watch was its overall design that not only feels well-built but its Wonder Woman regalia looks fantastic. It should also be noted that this watch is a classic timepiece and not a smartwatch but it sure does look smart though.
The exterior of the watch has a 316L stainless steel case with PVD coated rose gold plus a hardened domed K1 Crystal and it has a water resistance of 3 ATM or 30 metres. The Wonder Woman 84 watch may not be powered by the Greek Gods (it comes close) but it is powered by Japanese TMI VH31 Quart movement with a sweep second hand that is supplied by Seiko.
Unboxing Gallery
.
.
As you can see from the gallery above, the watch looks stunning and as mentioned, the attention to detail on this watch is wonderful and whether that's the eight pointed star on the top of the watch face which is showcased on Wonder Woman's tiara or the numbers 8 and 4 which pays homage to the film, it's a beautifully designed watch.
It should also be noted that on the star, there is an actual diamond, including a gemstone crown insert on the dial. Furthermore, the counterweight of the second hand has the Wonder Woman golden eagle emblem. On the back of the watch are three words that encompass the character which are truth, love and justice. Finally the leather band again pays tribute to Wonder Woman, more particularly from the island of Themyscira that makes the strap look like it has been taken from the sandals that the Amazons wear on this island. Needless to say, a perfectly designed Wonder Watch watch from Undone that is a true tribute to this powerful fictional character from both the comics and the film.
Production Gallery
Final Thoughts?
If you're a fan of Wonder Woman, then this watch has been meticulously created for you and I'm sure even the Gods of Olympus would be impressed by the quality of this timepiece. While the watch successfully channels the themes from both Wonder Woman and the latest film, its design and high-quality production values makes it a collector's item.
All in all, another beautiful timepiece from Undone that celebrates the essence of Wonder Woman perfectly and best of all, it looks fantastic in any situation and more importantly, accurately keeps time with both the sapphire and ruby models having a limited run of just 100 watches each.
For more information or to purchase the Wonder Woman 1984 Watch from Undone, please visit https://www.undone.com/en/campaign/wonder-woman-84?utm_source=blog&utm_medium=referral&utm_campaign=blog_dec_22