Games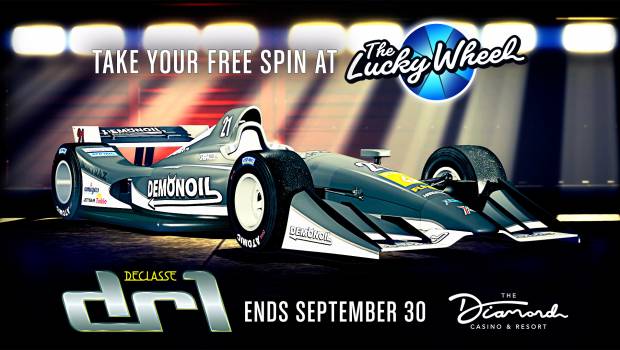 Published on September 25th, 2020 | by Adrian Gunning
Mobile Operations Week in GTA Online: GTA$100K Bonus
Earn Double Rewards in Mobile Operations Missions and a GTA$100K Bonus
Plus Additional Gunrunning Bonuses, Double Rewards on Survival Series and More
All Mobile Operations Missions are offering Double GTA$ and RP Rewards – criminal excess has never been more en vogue.
Take on Agent 14's dirty work using Weaponized Vehicles to subvert rival operations and supply lines. For those new to the Gunrunning racket, pick up a Bunker and a Mobile Operations Center – both available on discount from the fine folks at Warstock this week – then head to the Command Center of your new MOC to launch these missions, and complete Resupply missions to unlock new Mobile Operations.
You'll be earning hand over fist in no time. Plus, complete any Mobile Operations Mission to net an extra GTA$100K when you log in next week.
Double Pay on Gunrunning
Arm yourself to the teeth and offload some illicit cargo from your Bunker this week to pull down double pay on all Gunrunning Sell Missions. And for the aspiring modern supervillain, getting in on the subterranean floor has never been easier, with these special discounts on Bunkers, MOCs, specialized vehicles and more this week.
Free Warstock Cap
Play GTA Online anytime between September 24th and 30th to get the Warstock Cache & Carry Cap, so you can let folks know that you prefer your vehicles heavily armored with weaponry attached. 
Double Rewards in Survival Series
Fight off wave after wave of relentless and progressively more lethal opposition in the Survival Series this week to earn Double GTA$ and RP. Simply launch into a rolling playlist using the Survival Series icon on the map, use the Quick Job function on your iFruit, or launch Survivals individually via the Jobs Menu to get involved. 
On the Podium This Week: The Declasse DR1
Saunter through the lobby of The Diamond Casino & Resort and visit the Lucky Wheel – that timer in the corner of your screen when you hit The Diamond's lobby will let you know how long until you're able to take your daily spin. This week on the podium is the Declasse DR1 – an open wheel chariot that laughs haughtily in the face of so-called road laws, speed limits and safety regulations.
DISCOUNTS
Those looking to offset the startup costs on their criminal syndicate might be interested in the wide swath of discounts on offer.
Bunkers – 40% off
Paleto Forest Bunker
Raton Canyon Bunker
Lago Zancudo Bunker
Chumash Bunker
Grapeseed Bunker
Route 68 Bunker
Grand Senora Desert Bunker
Smoke Tree Road Bunker
Thomson Scrapyard Bunker
Farmhouse Bunker
Bunker Modifications – 30% off
Bunker Style
Personal Quarters
Shooting Range
Gun Locker
Transportation
Mobile Operations Center – 40% off
Mobile Operations Center Customizations – 35% off
Bays
Interior Color
Liveries
Weapons

Vehicles:
Ocelot Stromberg – 30% off
Pegassi Infernus – 40% off
Coil Rocket Voltic – 40% off
Titan – 40% off
Prime Gaming
GTA Online players who successfully connect their Rockstar Games Social Club account with Prime Gaming will receive GTA$200K for playing any time this week. In addition, Prime Gaming members also receive:
The Vespucci Canals Nightclub location for free
40% off the Yosemite Rancher
70% off the Declasse Drift Yosemite
Prime Gaming members who link their Amazon account to their Rockstar Games Social Club account get a one-time GTA$1,000,000 bonus deposited to their Maze Bank Accounts within 72 hours of doing so.
If you previously had a Twitch account linked you will need to reclaim your benefits at Prime Gaming to ensure access to all future benefits. See here for more details.
Check Rockstar Support for details and limitations.