Hardware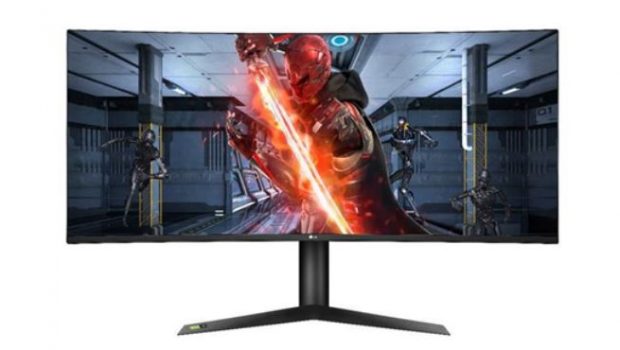 Published on April 8th, 2020 | by Admin
Taking your passions to the next level: the 2020 LG TV line up lands in Australia
LG Electronics Australia (LG) today unveiled the company's 2020 television range, led by 27 new 8K and 4K models, including the GX Gallery series, 8K ZX models and 4K NanoCell TVs. As the global leader in OLED display technology, LG is taking viewing and gaming experiences into new territories through intelligent upgrades, a variety of screen sizes and sophisticated form factors that make it easy for consumers to access their favourite content and connect to other smart home devices via LG ThinQ™ AI integration.1
The expansion and diversification of 8K 
Hot on the heels of the first 8K OLED TV model available globally in 2019, LG is providing more options in 2020. The 2020 LG SIGNATURE OLED ZX 8K models (models 88 OLED ZX and 77 OLED ZX) deliver 8K Ultra HD resolution (7,680 x 4,320) and 33 million self-emitting pixels, equivalent to 16-times the number of pixels in a Full HD TV and four-times that of a 4K UHD TV.2
What's more? NanoCell, the company's premium LCD/LED panel technology, welcomes seven real 8K models (75- and 65-inches in Nano99, Nano95 series, 55-inch Nano95), all carrying the CTA 8K UHD logo like their OLED ZX (88-inch, 77-inch) counterparts.
To guarantee a real 8K experience, LG TVs exceed the industry definition for 8K Ultra HD TVs as defined by the Consumer Technology Association.
Intelligent upgrades consumers will love
Powered by the company's third generation α (Alpha) 9 Gen 3 AI Processor 8K, LG continues to build its TV processing capabilities in 2020. Leveraging additional processing power and advanced deep learning algorithms to further boost picture and sound quality on the new TVs, the α9 Gen 3 processor heightens viewers' sense of immersion via new features designed to optimise a wide range of content through AI 8K Up-scaling.3
TVs made for cinema buffs, sport fans and gamers 
LG OLED TVs set the standard for a premium cinematic experience at home. In 2020, the company has taken this a step further with support for Dolby Vision™ IQ and FILMMAKER MODE™, displaying movies exactly as the creators intended. With great visual and sound performance, the 2020 LG OLED and NanoCell TVs provide easy access to high-quality content, including Dolby Atmos™ and Dolby Vision™ titles from the world's top streaming services such as, Apple TV, Disney+ and Netflix.5
The atmosphere and excitement of major sporting events are brought into the home with LG 2020 TVs. Fast paced action can be seen in outstanding detail with a 100Hz refresh rate, while the 'Sports Alert' feature notifies you about key moments before, during and after games for sports like the Premier League, NBA and NFL.
For gamers, LG is the first manufacturer to offer TVs that are officially NVIDIA G-SYNC® compatible. This integration means graphics are exceptionally rendered, increasing gamers' sense of immersion by adapting the TV's refresh rate to the frame rate of the connected hardware. LG has introduced 10 new OLED models that support this gaming technology. Furthermore, LG 2020 OLED and select NanoCell TVs support HDMI VRR, making LG the only TV brand offering compatibility with a wide variety of gaming devices such as, graphics cards and gaming consoles.
Tony Brown, Marketing Manager for Home Entertainment at LG Electronics Australia commented on the 2020 range taking passions to new heights: 
"At LG Australia we are committed to providing Australians with the biggest and best viewing experiences in the home. Our 2020 TV range is set to transform the way Australians enjoy their favourite content, whether it be movies, sports or gaming.
"This year, we continue our leadership in OLED technology with a greater selection of displays to choose from and an enhanced intelligent processor to match. With LG 8K OLED and NanoCell 8K TVs, customers will be set up for the future, but even now they can upscale content to near 8K formats.4
"We're excited to provide Australian consumers with such a wide premium viewing offering to enjoy in shared spaces with family and friends."
Access to consumers' favourite streaming services made easier5
LG has made it easy for Australians to access a plethora of content in 2020, with the integration of streaming services including Apple TV, Disney+, Netflix and Amazon Prime. Easily accessed from the LG Home Launcher on webOS, these built-in apps give users the ability to subscribe to and stream a wide range of available content. With the availability of Dolby Vision and Dolby Atmos titles across these streaming services, users will experience an immersive viewing experience with vibrant colours, great depth and stunningly realistic sound.
Recently added to the LG Home Launcher across 2019 LG AI ThinQ TVs and rolled out across the 2020 TV range, the Apple TV application enables users to subscribe and watch Apple TV+, Apple's new video subscription service. With the Apple TV app, LG TV owners can also subscribe to Apple TV channels – direct subscriptions to premium video services available both online and offline, ad-free and on demand — and access their iTunes video library and buy or rent over 100,000 movies and TV shows.
Furthermore, the 2020 LG TV line up supports Apple AirPlay 2 and HomeKit, enabling users to share or mirror content from their compatible iPhone, iPad or Mac directly to their LG TV.6
More ways to create a seamless IOT ecosystem in the home 
On top of the viewing experience, 2020 LG TVs offer a new level of convenience made possible by AI technology. Users can monitor and control compatible IoT devices directly from the TV's Home Dashboard, while Voice Control allows viewers to easily control multiple connected devices. Available in 144 countries, LG ThinQ™ voice recognition is built into every 2020 LG TV. With the LG smart TV platform, webOS, the new TVs support Apple AirPlay 2 and HomeKit as well as both Google Assistant and Amazon Alexa.6 
Developed for the design-conscious
Australian consumers will continue to enjoy the benefits of LG OLED panel technology in 2020, as the company introduces more sophisticated designs that seamlessly integrate with any space. The stunningly sleek form factors of the new TVs are as breath-taking as the picture quality they deliver, beneficiaries of the company's OLED technology. OLED display technology continues to offer the best viewing experience through self-lighting technology to precisely control light at the pixel level to create perfect blacks, realistic colours and an infinite contrast.
The three new award-winning GX Gallery series models (55-, 65- and 77-inches) offer a uniquely minimalist aesthetic that enables the TV to integrate state-of-the-art picture quality in an ultra-thin form factor. The 65-inch model is only 20mm thin without the need of a separate control box and mounts flush to the wall, akin to a piece of art in a gallery. The GX also has hands free voice control to access the ThinQ AI platform, Google Assistant™ and Amazon Alexa™.6
LG demonstrated its product design, earning 19 accolades at this year's Red Dot Design Awards, including the Best of the Best honour for the company's 65-inch GX Gallery series OLED TV (model 65GX).
The 2020 LG 4K OLED TVs (models CX and BX in 77-, 65- and 55-inches) each deliver outstanding picture quality that LG OLED is famous for, with the CX series recognised at CES 2020 as the Best TV of CES for the sixth consecutive year.
The full 2020 LG OLED and NanoCell range includes:
Range
Model Code
RRP
OLED 8K
OLED88ZX
$71,999
OLED77ZX
$35,999
4K OLED GALLERY
OLED77GX
$11,399
OLED65GX
$5,999
OLED55GX
$4,139
4K OLED
OLED77CX
$10,199
OLED65CX
$5,399
OLED55CX
$3,959
OLED65BX
$4,799
OLED55BX
$3,599
NANOCELL 8K
75NANO99
$10,199
65NANO99
$7,199
75NANO95
$7,799
65NANO95
$5,399
NANOCELL 4K
86NANO91
$7,439
75NANO91
$5,039
65NANO91
$3,239
75NANO85
$4,199
65NANO86
$2,759
55NANO86
$2,159
65NANO80
$2,279
55NANO80
$1,799
 For more details on the 2020 range of TV products please refer to the Fact Sheet below or visit http://www.lg.com/au.