Hardware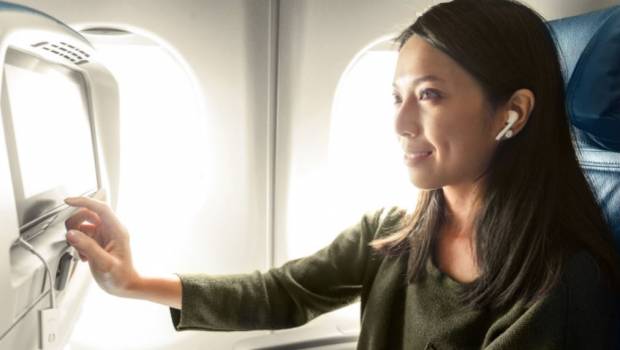 Published on January 8th, 2020 | by Alex Novus
Twelve South: Elegant and modern travel accessories that are a necessity for the holiday season
Now that we have entered a new year, many Australians will be heading on their travels before settling back into their work routine. If not now, many of us are probably busy browsing online flight sales and preparing for our next adventure.
Here's two perfect travel companions that were recently released by Twelve South – www.twelvesouth.com – designed to bring you peace and comfort whilst you head off on those upcoming vacays that you haven't been able to stop thinking about since winter.
AirFly: This tiny Bluetooth device connects AirPods and other wireless headphones to systems such as in-flight entertainment on planes or treadmills at the gym and any other places that require wired headphones. This reliable accessory even stays charged for an eight-hour period, with a USB charging cable and travel pouch included.
AirSnap: The AirSnap is a full-grain leather case designed to protect those expensive AirPods received on Christmas so that they always remain safe and protected. With a secure snap closure and a reliable clip-on feature to ensure that the prized possessions never go missing.
Twelve South manufacture a handful of stylish and elegant accessories for Apple products every year to consolidate their profile in the accessories market. Distributed in over 100 countries, Twelve South was set up by a husband-and-wife team back in 2009 and has gone from strength to strength since, with a small team of 20 operating out of South Carolina to deliver reliable and modern accessories for your everyday Apple and tech needs.
AirFly is available at JB HI-FI for $64.98.
Twelve South's range will expand in 2020 with the release of their AirSnap products.